Mark Moccero - Your expert mortgage broker at Mortgage Choice Kew
Looking for a home loan? Talk to Mark Moccero, your local Mortgage Choice broker for Kew, Hawthorn, Richmond and surrounds. Let me research and compare over 20 lenders for you.
Call Us
Mobile - 0423 296 793
Office - 03 9045 9863
Fax - 03 9445 9202
Open Hours
9am - 5.30pm Monday - Friday
Other times by appointment
Address
832 High Street
KEW EAST,

VIC

3102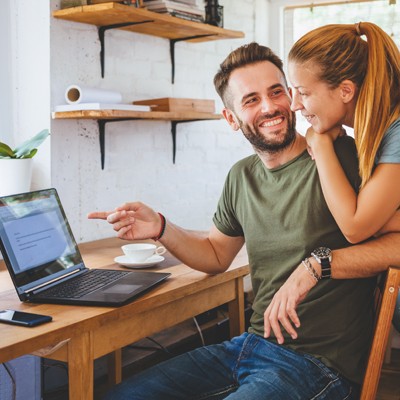 Latest home loan interest rates
We are your local Mortgage Brokers & Home Loan experts in Kew, Melbourne!
Are you looking to buy, upgrade or invest in property? Mortgage Choice Kew specialises in this area of Melbourne and knows it well.
Whatever your property aspirations and financial situation, I can make finding a suitable mortgage package easy.
Besides taking the stress and hassle out of searching and applying for a home loan to meet your needs, Mortgage Choice Kew also offers you a range of financial services including home loans, investment loans, refinance, loan top-ups, & commercial lending.
Why use a mortgage broker in Melbourne?
As your local mortgage broker in Kew, Hawthorn & Richmond, Mark Moccero will remove the time, hassle and confusion that often comes with finding a home loan. Instead of going straight to your bank, who only have access to their own range of products, we have access to hundreds of loans from over 20 lenders on our panel, including the big banks.
Our team will;
Understand and analyse your personal home loan requirements
Compare hundreds of home loan options on the market from the over 20 lenders on our panel.
Find options that best deliver to your individual circumstances and needs
Guide you through the entire application process - right through until settlement
Be available long-term to ensure your home loan is right for you as your circumstances change.
Why work with Mortgage Choice Kew?
Our small business is locally owned and operated, so you are dealing with a local resident.
Wherever you are on the property ladder, from first home buyers to full time investors, we have the skills and experience to make financing your next property a smooth and hassle-free process.
The Mortgage Choice panel of lenders includes over 20 of Australia's top banks and non-bank lenders, so you have access to a huge range of product options.
There is more to a great home loan than just a low interest rate. I'll consider the whole package, covering the structure, fees and flexibility of different products, talk you through all the options, negotiate with lenders on your behalf, and handle all the paperwork.
To help save time, hassle and money when looking for your home loan, call me today on 0423 296 793, or use the contact link at the top of this page.
What makes Mortgage Choice Kew different?
Our home loan service is free of charge
As a Mortgage Choice broker in Melbourne, we are paid the same rate, regardless of the home loan you choose from our wide choice of lenders, ensuring that I am focused on the best outcome for you.
At Mortgage Choice in Kew, our home loan service is at no charge to our customers because the lenders pay us a commission after your home loan settles, so you get all of our expertise at no cost to you.
We can help you with:
If you're ready to speak with a home loan expert, contact Mark from Mortgage Choice Kew on 0423 296 793.
My service covers Cotham, Kew, Kew East, Burnley, Burnley North, Cremorne, Richmond, Richmond East, Richmond North, Richmond South, Auburn South, Glenferrie South, Hawthorn, Hawthorn North, Hawthorn West, Auburn, Hawthorn East & surrounds. If your loan is for a property in Australia, I can help you.
The right home loan for your needs
Our mission is to find the right home loan for your individual needs and to always have your best interests at heart. Plain and simple. Which is why we have such a wide range of lenders to choose from. We can search through hundreds of products to find something tailored to your situation. ~
Can't thank Mark enough for his advice and attention to detail and pushing all sorts of loans through. Don't waste your time trying to get a good deal when Mark will get you a great deal.
I would happily recommend Mark Moccero, Owner Manager of Mortgage Choice. Thanks to Mark's knowledge and great customer service we were able to achieve Settlement on our new property in less than 28 days. Mark kept us informed of where we were in the process and what we needed to provide. Mark also achieved an excellent mortgage rate for us and made it all really easy.
It's fair to say the banks threw a few hurdles at us, but Mark never shirked a challenge. He was always contactable and available, always open to discuss options, and proactively providing updates.

Couldn't ask for anything more.

Highly recommend.
Mark is an excellent, knowledgeable, hard working broker who handles anything and everything that you need for your home loan. Mark was recommended to myself from a family friend and I have since recommended him to my friends and family. He takes so much time to help you with whatever it is you are planning or wanting to do and really makes sure you understand your options. Its great to have someone like Mark to take care of what can be a very stressful task.
Mark is a thoughtful person who listens to his clients. This is combined with a deep knowledge of mortgage products available, and results in a really good fit of product to person.

I have recommended Mark to several people, and can unconditionally recommend his services to anyone looking for finance or refinancing opportunities.
I am truly thankful to have had Mark Moccero guide me through obtaining my home loan and settling my property. He was extremely knowledgeable about the options available to me, and was very efficient in finding answers to any other questions I had. My home loan process was quite lengthy and drawn out, and a bit outside the standard application, but Mark had absolutely no issues with researching and sourcing a great deal for me! His communication throughout the entire process was exceptional. He responded very quickly to my questions and concerns, and I was completely confident that my house settlement would go through without a hitch.
I would have no hesitation in recommending Mark to anyone who requires his financial services.
Thanks, Mark, for all of your invaluable advice and support through my settlement process!
Mark is very compentent and easy to work with, he keeps you wel informed and follows up immediately on any questions. He gave several options with the pros and cons with each provider. Very happy to recommend Mark as a great mortgage broker
When we had to get our finance approved whilst simultaneously refinancing a 2nd property, all within a 5 week deadline from absolute scratch, it seemed totally impossible! However Mark helped us through it each step of the way.
Mark was keen to ensure we understood all the stages involved so explained everything clearly and concisely from the beginning. He responded quickly to any questions we had and was always proactive in chasing up 3rd parties for responses or updates.

We honestly couldn't have asked for more or done it without Mark!
First home buyer's guide
Purchasing your first property can be an overwhelming process and there may be steps you are unsure or unaware aware of. This guide will walk you through all of the steps involved in the buying process.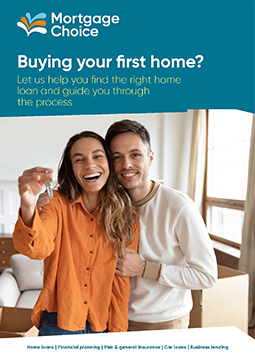 Help me
calculate