Testimonials
Mark's Testimonials
Professional advice is important to everyone seeking finance. Read the opinions of others below to learn about what others think of my service and advice.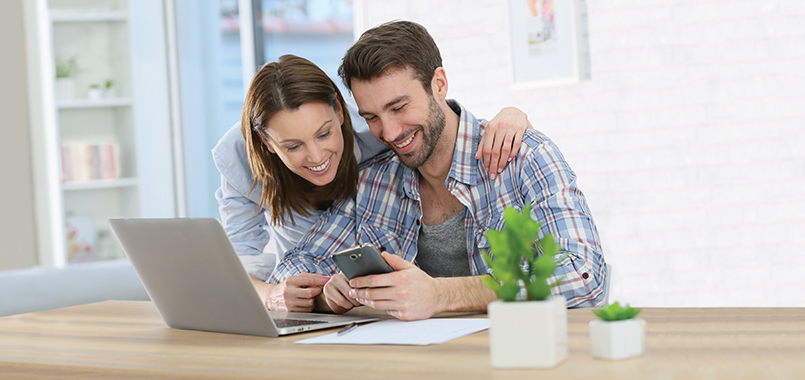 ---
Mark is an excellent, knowledgeable, hard working broker who handles anything and everything that you need for your home loan. Mark was recommended to myself from a family friend and I have since recommended him to my friends and family. He takes so much time to help you with whatever it is you are planning or wanting to do and really makes sure you understand your options. Its great to have someone like Mark to take care of what can be a very stressful task.



---
Can't thank Mark enough for his advice and attention to detail and pushing all sorts of loans through. Don't waste your time trying to get a good deal when Mark will get you a great deal.



---
It's fair to say the banks threw a few hurdles at us, but Mark never shirked a challenge. He was always contactable and available, always open to discuss options, and proactively providing updates.

Couldn't ask for anything more.

Highly recommend.



---
Mark is very compentent and easy to work with, he keeps you wel informed and follows up immediately on any questions. He gave several options with the pros and cons with each provider. Very happy to recommend Mark as a great mortgage broker



---
Mark is a thoughtful person who listens to his clients. This is combined with a deep knowledge of mortgage products available, and results in a really good fit of product to person.

I have recommended Mark to several people, and can unconditionally recommend his services to anyone looking for finance or refinancing opportunities.



---
When we had to get our finance approved whilst simultaneously refinancing a 2nd property, all within a 5 week deadline from absolute scratch, it seemed totally impossible! However Mark helped us through it each step of the way.
Mark was keen to ensure we understood all the stages involved so explained everything clearly and concisely from the beginning. He responded quickly to any questions we had and was always proactive in chasing up 3rd parties for responses or updates.

We honestly couldn't have asked for more or done it without Mark!



---
I would happily recommend Mark Moccero, Owner Manager of Mortgage Choice. Thanks to Mark's knowledge and great customer service we were able to achieve Settlement on our new property in less than 28 days. Mark kept us informed of where we were in the process and what we needed to provide. Mark also achieved an excellent mortgage rate for us and made it all really easy.



---
I am truly thankful to have had Mark Moccero guide me through obtaining my home loan and settling my property. He was extremely knowledgeable about the options available to me, and was very efficient in finding answers to any other questions I had. My home loan process was quite lengthy and drawn out, and a bit outside the standard application, but Mark had absolutely no issues with researching and sourcing a great deal for me! His communication throughout the entire process was exceptional. He responded very quickly to my questions and concerns, and I was completely confident that my house settlement would go through without a hitch.
I would have no hesitation in recommending Mark to anyone who requires his financial services.
Thanks, Mark, for all of your invaluable advice and support through my settlement process!



---
... once again you have been wonderful. I shall spread the good word.



---
It has certainly been an interesting process! Thank you for keeping on top of this and I will certainly be recommending you to friends and family. Your customer service and expertise has been exceptional. Thank you!



---
... a trustworthy and thorough mortgage broker. I would recommend him without hesitation. I found him to be of high integrity, personable and on time.



---
Thanks very much from Bob and I to you for all your help in the process. We will be sure to recommend you to our friends and colleagues when they next look to buy.



---
It has been a pleasure for both Julie and I to deal with you, particularly after the experience we received from our bank's Home Loan/branch staff. We also thank you for your urgency in getting our initial loan approved and then having patience while settlement was held up by the Vendor. Both Julie and I are very pleased with the result and your effort and advice over the past 6 months.



---
Thank you for looking after our mutual client. I really appreciate your efforts to make my clients happier. He is extremely impressed with his service from you. You've done an excellent job, so thank you sincerely.



---
.......fast, friendly and efficient service. There was no question he couldn't answer and there was no problem he couldn't overcome. In a long loan application process he was helpful and problem solution oriented. He both met and exceeded my needs and expectations.



---
....offers a professional tailored solution with personal touch.



---
Finally someone who could explain the process and pinpoint exactly which product best met our needs at that moment and into the future. The process was stress free and streamlined.



---
From the very first phone call, throughout our several meetings which were conducted at a time and place which was suitable to me, until after the loan was approved. Purchasing a house can be stressful enough, so by obtaining unbiased professional help as I did, my attention could be directed to the house itself knowing full well that everyone was under control.



---
We were very impressed with the professionalism and personal care taken.



---
... the ability to consistently achieve financial objectives over the telephone and handle any customer difficulties. By him exceeding my expected level of quality customer service, I have successfully achieved a number of major property investment goals. I am still amazed on how well he communicates and negotiated with financial lending institutions.