Your local mortgage broker & finance experts are here to help | Carnegie, Malvern East, Glenhuntly, Ashburton & Surrounds
We're your local financial service centre & here to help you reach your goals.

Whether that be buying your first home or getting a car loan without the fine print, we're here to help get you there. Whatever you need & wherever you're at.
Carnegie
5.0 (38+ total reviews)
Aggregated from:







Call Us

Mortgage Choice Carnegie

Mobile - 0418 549 587
Office - 0418 549 587
Open Hours

Mortgage Choice Carnegie

Monday - Friday: 9:00am - 5:00pm


After hours by appointment

Free Appointment
Address
PO Box 573
CARNEGIE,

VIC

3163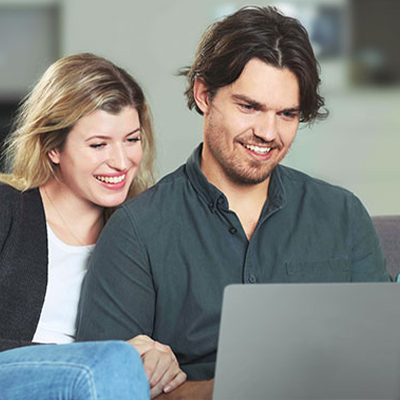 Latest home loan interest rates
Start your home loan journey today
Welcome to your local finance service centre
Instead of having to run around to different banks & advisers, imagine having one local finance team who could help you with everything from home loans to car loans & business finance? That's where we come in!
See what your repayments might be with our loan calculators
The Mortgage Choice team in Carnegie will sit down with you to figure your financial goals, and then help you get there! We will help you find the right home loan to suit your budget or a car loan without the scary fine print.
Whatever you need and wherever you're at, Mark & the team in Carnegie & Malvern East can help. Find out more about our team.
We give you the right advice
When applying for a home loan, investment loan or refinance, it's important that you apply to the right lender and for the right loan product -  if not, you could waste time & money putting in multiple applications.
Our Mortgage Choice team in Carnegie & Malvern East ensure first that we understand your goals & your budget, before searching through hundreds of products to find you the right one. That streamlines the process and not only ensures you've got the right home loan for the long run - but saves you time & stress now.
And because we have a panel of over 20 lenders, including all the major banks and some specialist lenders, we know we've got the right loan for you. Our team are always up-to-date on the latest promotions & lowest rates from our lenders, so if there's a great deal out there - we'll get it for you.
Download your free e-guide to buying your first home here
We save you time
We work hard to ensure that the loan process is as easy as possible for you, so you can concentrate on finding your dream property! We do all the research, paperwork and follow-up for you with all our lenders and third parties – and keep you informed every step of the way. 
"I cannot recommend Mark highly enough. He has made the process of buying so easy. Initially he came to our house, after hours, and talked us through our options, very clearly outlined how it all works and went through the possible figures with us... When it was time to sign the papers, Mark was there making sure we signed in the right place."

[ Kathryn & Laura, Murrumbeena ]
We also love to help you make some informed decisions of your own with your finances. So, we've put together some resources to not only save you time researching, but also help you make better, more informed financial choices.
We come at no cost to you
Our home loan service is free of charge, as the lender pays us after your loan settles - so you can relax and not worry about building fees and charges.
We will meet when & where it suits you
We understand that you're busy, so Mark and our team in Carnegie & Malver East can come and meet at a time and place that is convenient to you. It might be after the kids are in bed, or during your lunch break. 
We can't wait to get started! Book an appointment with us by calling 03 9576 7107 or click on the Contact Us button.
We service the areas of Carnegie, Murrumbeena, Glenhuntly, Malvern East, Ashburton, Burwood, Hughesdale, Chadstone, Oakleigh, Oakleigh South & surrounds.
"Mark helped us every step of the way which made it so much easier for us both to understand and feel comfortable about the whole process. He visited us when it suited us and did all the running around on our behalf. We love our new home and thank Mark for his assistance in helping us buy it."

[ B & R, First home buyers, Carnegie ]
We can help with:
Home loans

Home loans for first home buyers

Investment loans

Car & personal loans

Renovation loans

Refinancing 

Bridging finance

Insurance

and more!
We make it easy by:
Doing all the research & shopping around
Completing all the paperwork 
Answering questions from the lender
Ensuring your loan progresses smoothly
Reminding you when it's time to refinance
Our home loan service is no cost
Lenders have been slashing their rates - the questions is, could you save on your repayments? Find out by contacting our team today or download our free refinance guide below!
Follow us on Facebook to stay up-to-date on the Melbourne property market!
The right home loan for your needs
Our mission is to find the right home loan for your individual needs and to always have your best interests at heart. Plain and simple. Which is why we have such a wide range of lenders to choose from. We can search through hundreds of products to find something tailored to your situation. ~
Client reviews
Mark was a huge help in assisting me in buying my first home. He made the process very easy and did a lot of the legwork on my behalf. He was always available to answer any questions I had about the process, and has a great eye for detail.

I wouldn't hesitate to recommend him.
I couldn't speak more highly of Mark at Mortgage Choice. He provided ongoing assistance for about a year while I purchased my home. He made the whole process stress-free and was always very helpful guiding me along the way with his clear guidance and knowledge. I would definitely recommend his services to anyone
Thank you Mark
Mark went above and beyond in assisting us to purchase our first home. What can often be a confusing and stressful process was made much easier with Marks clear guidance, service knowledge and support. Thank you so much
Mark was very helpful guiding us through the mortgage process on our first home, and was always available for any questions that we had. Would definitely recommend his services.
Mark has assisted me several times over the years and has done a great job every time. I highly recommend him
Mark always goes above and beyond. This is the second time we have worked with Mark and no doubt wont be the last. Everything was breeze
My partner and I were looking to buy our first house which was a scary thought as we had 0 knowledge on what steps to take, Mark couldnt of been more helpful in the whole process, explaining everything in simple terms so we could understand, he would always respond to any questions we had at any time of the day or even after work hours he would still respond, I couldnt recommend him more to anyone looking to purchase a property.
Mark was absolutely fantastic in helping me and my partner buy our first home. He explained everything along the way and made buying our house so easy and stress free. Thanks Mark. Highly recommended
Mark has been a great help From the introduction session to following up when there was delays not his fault. Great Service and highly recommend if you need a mortgage broker
After various discussions with lending professionals at banks as a single first home buyer, I was overwhelmed at the process. The minute I met Mark, I felt a sense of relief comfort.
I was reassured by his high level of experience knowledge. He was always approachable and acted to ensure the best possible outcome for my situation. Mark took the time to explain processes terminology loan types, in a way which was logical understandable.
I wouldn't hesitate to recommend to anyone else.
Step by step guide to owning property | Mortgage Choice Carnegie
This step-by-step guide has been prepared to assist you not only along the path to property ownership, but in your overall financial journey. Whether it's your first, second or tenth purchase, you'll have the same important questions & decisions to make. Download your guide from Mark & the Mortgage Choice team in Carnegie. Do some quick sums with our home loan calculators.