With decades of combined experience, meet our highly skilled team who will work together to secure your financial future.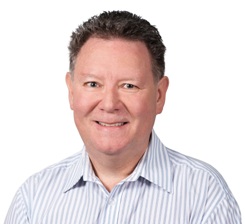 Mark Scherer
With over 35 years of experience in the finance industry, I have owned and managed my Mortgage Choice franchise since leaving the banking world in 2000. In doing so I have been able to better help my customers with broader options and better finance products than those offered by an individual bank. I have helped the true Aussie battler with their dreams of home ownership.
My extensive experience is backed by a number of qualifications including; a Business Degree in Information Systems, Diplomas in Accounting & Banking, a Certificate IV in Financial Services & Mortgage Broking and most recently, a Diploma in Financial Services & Mortgage Broking Management.
My wealth of experience includes residential, commercial and business purposes as well as insurances and equipment/motor finance. I am committed to being available to all of my customers whether it's after hours or weekends – I am on hand to assist anytime. I work hard to ensure that you not only have the best product available, but make sure the process is as quick and painless for you. Most of all, I stay in touch; before, during and after the loan because to me, you are a customer for life!
In my downtime I enjoy spending time with my wife, children and grandchildren as well as going fishing and relaxing at my holiday home on Yorkes.
I would love the opportunity to see how I can help you, please contact me on 0403 577 287 or email mark.scherer@mortgagechoice.com.au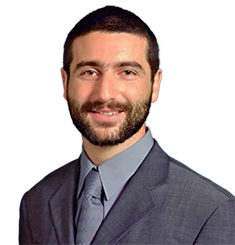 William Woods
Since joining Mortgage Choice as a franchisee in 2002 and later moving on to become an Administration Assistant, William has helped 100's of customers realise their property dreams.
William operates a highly organised system, assisting with with back office loan processing, administration and customer service. An efficient operation ensures a smooth and seamless transaction for all of our customers. His previous work as a Mortgage Broker means that he am knowledgeable, skilled and experienced in all aspects of home lending.
William likes to keep busy, but when he does get the chance he loves to go cycling – maybe you'll see him in the next Tour Down Under!
William's role is to work closely with Mark to keep you updated with the progress of your loan at all times. His email is: william.woods@mortgagechoice.com.au you can also call him on 08 8165 2587 or 0417 499 769
Malcolm Simpson
Malcolm is a highly focused Senior Financial Adviser with 15 years financial services experience gained in the UK and Australia. Since 2008 he has been providing financial advice to a wide range of clients in Adelaide. His passion for providing the very best advice fueled him to continue his development and in 2012 he received the Certified Financial Planner (CFP) designation, the industry's most prestigious professional qualification.
Originally from Scotland, he moved to Australia with his South Australian wife so they could enjoy the incredible family lifestyle with their two young children. Working in Glenelg and living in North Brighton, he is very fortunate to be part of Adelaide's premier coastal community.
Malcolm's strengths lie in helping people identify their goals, developing their personalised strategy and keeping everything on track. He enjoys guiding and coaching his clients, always being there for the big decisions, helping to protect their family and lifestyle and ultimately make the most of their situation.