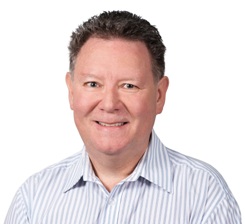 Mark Scherer
With over 35 years of experience in the finance industry, I have owned and managed my Mortgage Choice franchise since leaving the banking world in 2000. In doing so I have been able to better help my customers with broader options and better finance products than those offered by an individual bank. I have helped the true Aussie battler with their dreams of home ownership.
My extensive experience is backed by a number of qualifications including; a Business Degree in Information Systems, Diplomas in Accounting & Banking, a Certificate IV in Financial Services & Mortgage Broking and most recently, a Diploma in Financial Services & Mortgage Broking Management.
My wealth of experience includes residential, commercial and business purposes as well as insurances and equipment/motor finance. I am committed to being available to all of my customers whether it's after hours or weekends – I am on hand to assist anytime. I work hard to ensure that you not only have the best product available, but make sure the process is as quick and painless for you. Most of all, I stay in touch; before, during and after the loan because to me, you are a customer for life!
In my downtime I enjoy spending time with my wife, children and grandchildren as well as going fishing and relaxing at my holiday home on Yorkes.
I would love the opportunity to see how I can help you, please contact me on 0403 577 287 or email mark.scherer@mortgagechoice.com.au