Car loans & leasing
Car loans| Rosanna, Ivanhoe & surrounds

Taking the first car loan you see on the market might mean you're missing out on a great deal & paying more than you should. Especially with the huge panel of lenders we have at Mortgage Choice in Rosanna who are all competing for your car loan.
We have car loan lenders competing for your loan
Finding the right car is a big deal - as is finding the right car loan! We know it's not as fun as driving away in your new car, but it can make a huge difference to your monthly car loan repayments. Save yourself some time and perhaps money and talk to us about your car loan options today.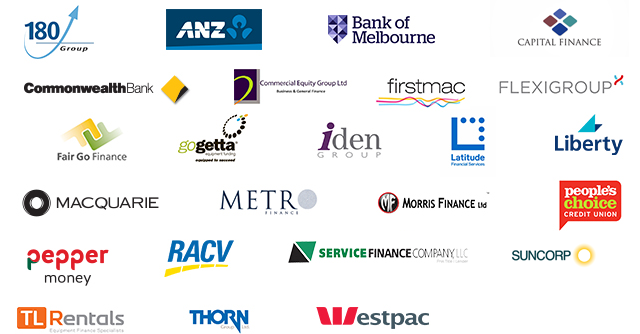 We have some great competitive rates
There are some fantastic car loan rates out there at the moment, with lenders competing for your loan. We have a wide panel of car loan lenders and rates, so we can help you find the right one. Plus the team in Rosanna & Ivanhoe know how to read the fine print, so you can have peace of mind that your car loan is the right one.
Try our new door-to-door car buying service
No time to search for the right car yourself? Our car buying service gets you the right car at the right price, delivered to your door. Use our national buying power to get a great deal with no haggling & no hassles!
We search a national network of car dealers to get the best deal, then deliver your new car to your door. We can even help you with the trade-in of your old vehicle.
Additional car finance services:
Find out more about your car loan options
The Mortgage Choice team in Rosanna & Ivanhoe have put together a range of handy loan resources to help you find out more about the process of buying and financing a new car.
Get started with Martin today!
Martin & the team in Rosanna are focused on the car loan that suits your next purchase. Call us on 0419 587 863 or click on the Contact us button.
Mortgage Choice Rosanna services the areas of Ivanhoe, Ivanhoe East, Ivanhoe North, Bellfield, Heidelberg Heights, Heidelberg West, Banyule, Eaglemont, Heidelberg, Rosanna, Viewbank, Macleod, Macleod West, Watsonia, Watsonia North, Lower Plenty, Montmorency, Bulleen & surrounds.
Compare and save on your car loan
We search through offers from over 25 lenders to find you the car loan that is suited to your needs. ~