Debt consolidation
Debt Consolidation | Rosanna, Ivanhoe & surrounds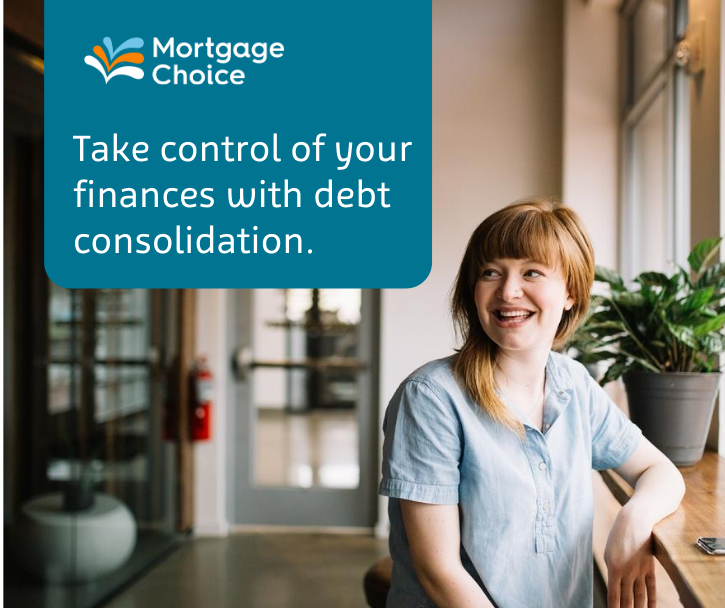 Smaller debts come with higher interest rates. That means, if you have multiple smaller debts like your car loan, personal loan or credit card debt - you are likely paying more on interest than you need to be.
It also means that you're not getting the loan paid off as quickly as you could be! At Mortgage Choice in Rosanna, we believe in helping our customers build a healthier financial future. We want you to be rid of the 'bad debt' that builds no equity and costs you more than it should.
How debt consolidation can help
Debt consolidation is when your debts are consolidated into one bigger loan - like a larger personal loan or your existing home loan. Debt consolidation can make your managing your finances simpler, and can usually reduce the repayments significantly. That's because a larger loan will give you access to significantly lower interest rates than smaller debts.
Instead of paying varying high interest rates across multiple debts, you could consolidate your debts into one larger loan at a lower interest rate.
You could reduce your interest payments by lowering your interest rate
You only need to manage one repayment instead of multiple repayments
You could use the savings to pay off your debt faster
It's easy - we do all the work for you!
While there are some fantastic benefits to consolidating your debts, it can also meant that you are dragging out a 'short term' debt by making it longer term. Let's sit down together to discuss all the important factors in your decision.
Refinancing to consolidate debt
With interest rates sitting at record lows, many customers are taking this chance to refinance their home loan to a lower interest rate, while also rolling their smaller debts into their home loan. Find out more in our video below:
Budgeting & saving
Our team at Mortgage Choice in Rosanna can also help you understand more about budgeting and getting debt free faster. Our FinChoice financial planning team can help you understand your current financial position and outline a plan to help you reach your goals. It can make a huge difference in the long run - especially if you need someone to keep you accountable to set goals.
The first appointment with our FinChoice financial adviser is complimentary. Contact our team to book your free first appointment today!
Let's take control of your debts
Our team at Mortgage Choice in Rosanna are here to support you in building a financially healthy future. Let's take control of your smaller 'bad' debts and get them paid off! We'll help you consolidate them into one easy payment or roll into your home loan - which now have the lowest rates in decades.
Martin & the team in Rosanna are focused on helping you take control of your debt. We even have our FinChoice team on hand for financial advice! Call us on 0419 587 863 to chat to us about your finances.
Mortgage Choice Rosanna services the areas of Ivanhoe, Ivanhoe East, Ivanhoe North, Bellfield, Heidelberg Heights, Heidelberg West, Banyule, Eaglemont, Heidelberg, Rosanna, Viewbank, Macleod, Macleod West, Watsonia, Watsonia North, Lower Plenty, Montmorency, Bulleen & surrounds.