First home buyers
First home loans | Mortgage Broker Rosanna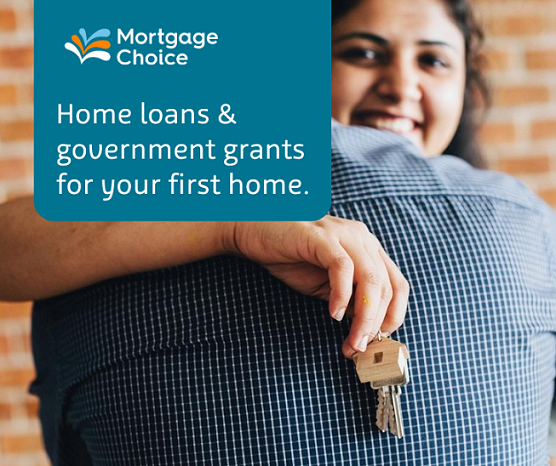 Finding the right loan for your first home can be overwhelming. You might not even know where to start. The Mortgage Choice team in Rosanna & Ivanhoe have found hundreds of first home buyers the right home loan, and we're ready to help you.
The very first step on your first home owner journey is to sit down with the Mortgage Broker Rosanna team to discuss how much you can borrow, what the repayments will be and get pre-approval for your home loan.
Pre-approval on a loan is one of the best things you can have as a first home owner, so when you're searching for the right property you know how much you can spend and be free to make an offer.
That's where we come in
Our Mortgage Broker Rosanna team sit down with you to do the sums on how much you can afford and how much a lender will likely give you as well as talk to you about the pre-approval process. We then search through our panel of over 25 lenders and hundreds of home loan products and find a great first home loan.
"We recently just purchased our first house, and we can't recommend Martin from Mortgage Choice in Rosanna enough. He kept us informed at every step along the way, and gone above and beyond his duties. Thank you!" [Mat & Chloe, Ivanhoe]
We help with the paperwork too
We don't just find the right home loan and then leave you to deal with the paperwork. Our team will complete the paperwork and submit it to your chosen lender on your behalf. We then follow up to make sure your loan is progressing smoothly from pre-approval to settlement. So instead of spending hours on the phone following up with banks, you can get out there and find the right first home, confident with your pre-approval in hand.
Are you thinking of a guarantor home loan? Find out more here.
Are you eligible for government incentives?
The state government have a range of incentives available to help first home buyers get into their first home. Incentives like discounted stamp duty, the first home owners grant, the first home loan deposit scheme and more! These grants and incentives can save you tens of thousands of dollars on the costs of buying your first home.
Our Mortgage Broker Rosanna team will help you figure out if you're eligible for the incentives as well as applying on your behalf. Check out what the incentives for first home buyers in VIC are:
Find out more about your first home loan options
The Mortgage Choice team in Rosanna & Ivanhoe have put together a range of handy home loan resources to help you find out more about the process:
Download: Buying your first property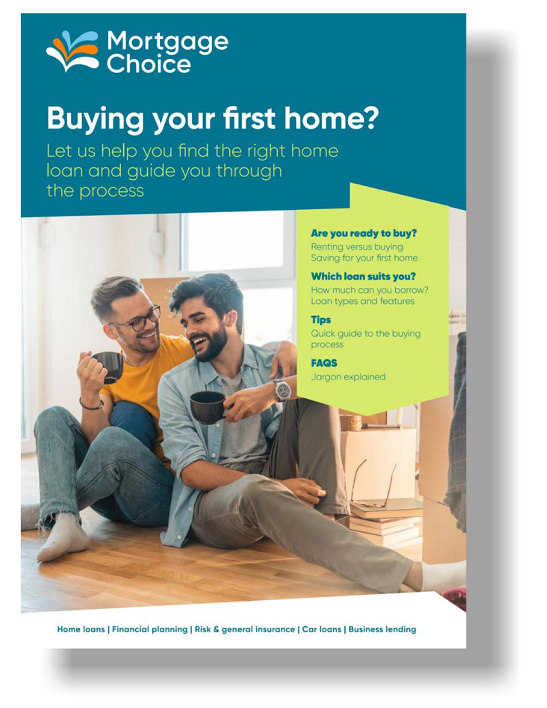 The Mortgage Broker Rosanna team
Our Mortgage Broker Rosanna team specialise in making it easy for you to find a great first loan. Our office is conveniently located in Rosanna Village at 116 Lower Plenty Road, Rosanna, or we can come to you!
Call Martin & the Mortgage Broker Rosanna team on 0419 587 863 to book an appointment.
The Mortgage Broker Rosanna team services the areas of Ivanhoe, Ivanhoe East, Ivanhoe North, Bellfield, Heidelberg Heights, Heidelberg West, Banyule, Eaglemont, Heidelberg, Rosanna, Viewbank, Macleod, Macleod West, Watsonia, Watsonia North, Lower Plenty, Montmorency, Bulleen & surrounds.
The right home loan for your first home
Our mission is to find the right home loan for your individual needs and to always have your best interests at heart. Plain and simple. Which is why we have such a wide range of lenders to choose from. We can search through hundreds of products to find something tailored to your situation. ~