Home loans
Home Loans | Rosanna, Ivanhoe & surrounds

Trying to find the right home loan? It can seem daunting, but don't worry, the team at Mortgage Choice Rosanna & Ivanhoe can help! We search through hundreds of loans to find you the right loan all at no cost to you. Talk to us to start your home loan journey today.
We search through hundreds of loans
The best thing about using a Mortgage Choice broker from our Rosanna & Ivanhoe team is that through us you have access to hundreds of home loans from over 20 lenders - including all the big banks and a range of specialist lenders - without having to search them all yourself.
Not sure about interest rates? Compare the lowest rates with our interest rate calculator
Lots of our clients aren't sure what lender would suit them, or even what they want out their home loan. Our mortgage brokers sit down with you to find out what you need from your loan first, and then we search through hundreds of home loans to find you the right one.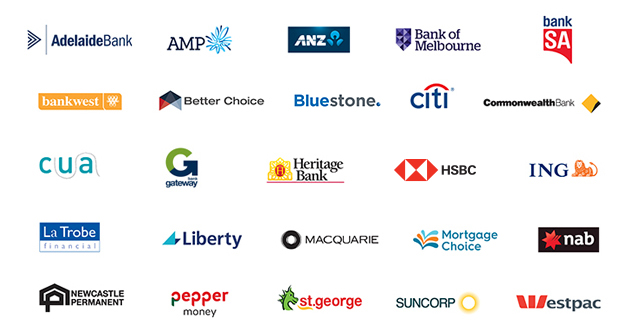 We have over 10 years experience finding the right loan for our clients in Rosanna, Ivanhoe & surrounds. We take the time to understand what you are looking for in a home loan and how this relates to your future goals and aspirations.
We complete the paperwork & follow up
After we find you the right home loan at the right rate, our team at Mortgage Choice Rosanna complete the paperwork for your loan submission, submit it to the lender, and do all the follow up so you don't have to. We make sure the loan is moving through and work hard to make the process as stress free for you as possible.
"We've worked with Martin now for 3 loans and would happily work with him again and recommend him to others. He was able to work with the banks on our behalf...He was able to navigate the challenging situations and keep us informed every step along the way."

[ Kevin & Leonie, MacLeod ]
Our home loan service is free of charge
Best of all, we don't charge you for our home loan service as the lenders pay us after your home loan settles. Usually mortgage brokers are paid different commissions depending on the lender you choose.
As Mortgage Choice brokers, we get paid the same commission regardless of which home loan you choose from our wide panel of lenders. This ensures we're focused on the right outcome for you.
What makes Mortgage Choice different?
Find out more about your home loan options
Mortgage Choice Rosanna have put together a range of handy home loan resources to help you find out more about the process. If you're buying your next home, read our blog on your finance options here.

When you're ready to get started, contact us at Mortgage Choice Rosanna on 0419 587 863 or click on the Contact us button at the top of the page.
Mortgage Choice Rosanna services the areas of Ivanhoe, Ivanhoe East, Ivanhoe North, Bellfield, Heidelberg Heights, Heidelberg West, Banyule, Eaglemont, Heidelberg, Rosanna, Viewbank, Macleod, Macleod West, Watsonia, Watsonia North, Lower Plenty, Montmorency, Bulleen & surrounds.