Investment loans
Investment Loans | Rosanna, Ivanhoe & surrounds

Having the right investment loan is a huge part of making sure that your investment is working hard for you. Mortgage Choice Rosanna have hundreds of loans on our panel from over 20 lenders, including the big banks, so we can help you find the right one.
We have a huge range of property investment loans
The right loan at the right rate for your investment property can help make your investment a valuable one. Our panel of over 20 lenders have hundreds of investment loans to choose from, which means we can help you find the right one to match your investment strategy.
"Martin listened carefully and went through all the aspects of the property market and my financial capabilities...Martin is a genuine person with skills and knowledge that made me enable to buy a property in three years time. I highly recommend him & the Mortgage Choice Rosanna team to all those who are planning to buy a property." [Ahmad, Investor]
We can help you with the whole process
While we Aussies love investing in property, not many people love the paperwork that comes with it. The Mortgage Choice team in Rosanna & Ivanhoe don't just help you choose the right investment loan to get your investment working harder for you, we also complete the paperwork and submit to your chosen lender.
Our team of mortgage brokers in Rosanna & Ivanhoe then follow up with the lender to make sure your loan is progressing, keeping you updated along the way.
We can help you use the equity in your home to invest
You've been diligently paying off your home loan, so why not put that money to good use? Your lender may allow you to borrow some of the value of what you've paid off in your home, instead of a cash deposit, to get you started.
The team at Mortgage Choice Rosanna & Ivanhoe, have helped hundreds of investors use the equity in their home, and are ready to help you too! Find out more in the video below.
Find out more about your investment loan options
Mortgage Choice Rosanna have put together a range of handy investment loan resources to help you find out more about the process: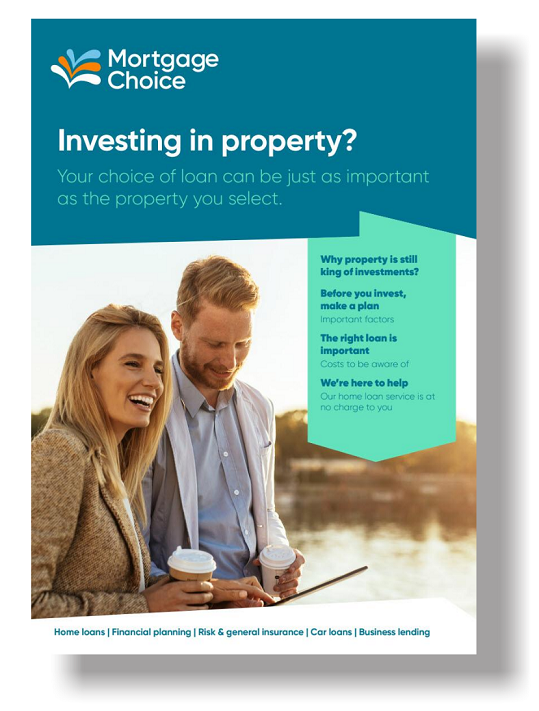 Get started with Martin today!
Martin & the team in Rosanna are focused on getting your investment loan working harder for you. Call us on 0419 587 863 or click on the Contact us button.
Mortgage Choice Rosanna services the areas of Ivanhoe, Ivanhoe East, Ivanhoe North, Bellfield, Heidelberg Heights, Heidelberg West, Banyule, Eaglemont, Heidelberg, Rosanna, Viewbank, Macleod, Macleod West, Watsonia, Watsonia North, Lower Plenty, Montmorency, Bulleen & surrounds.
Compare and save on investment loans
We search through offers from over 25 lenders to find you the investment loan that may suit your needs. ~