Our COVID-19 services
Our COVID-19 services | Mortgage Choice in Rosanna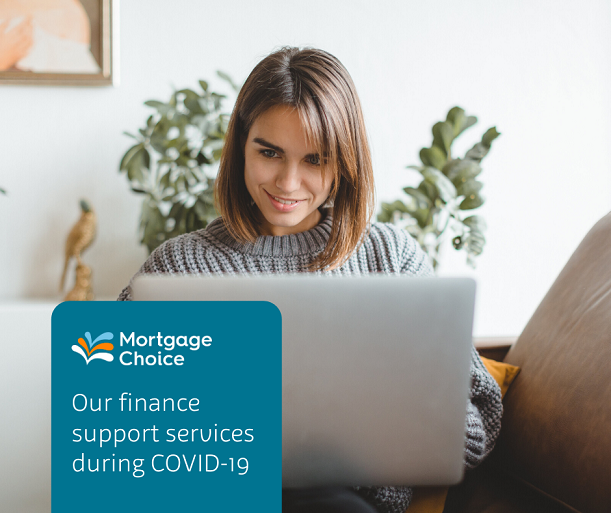 Even during the COVID-19 worldwide pandemic, Mortgage Choice in Rosanna are here to help support you. While in lockdown, we have changed the way we service our local Rosanna & Ivanhoe community, but it hasn't changed the level of support we offer.
We are still available remotely
The most important thing to note is that Martin and the team at Mortgage Choice in Rosanna are still available to help you via phone or video chat. If you're looking to purchase a home, an investment property or would like help with building a financial plan, our service is still available remotely. Don't hesitate to get in touch for support with your finances from your local Mortgage Choice team in Rosanna.
Remote Rate Review
With the current COVID-19 pandemic and interest rates at all time lows, we are offering a Remote Rate Review via phone or video. This means we can compare your current home loan rate with the lowest rates available on the market to see if we can find you a better deal.
If there's another home loan out there for you with a lower interest rate or better features, we will help review the costs of moving and weigh it against the benefits of a lower rate. Lockdown is the perfect time to see if you could save!
Relief options if your job has been affected by COVID-19
If you have experienced job loss or reduced hours, you may need to take advantage of one of the relief package options that are being offered by many lenders at the moment. Some of these could help you take a break from your repayments by utilising your redraw facilities, switching to interest only, or extending the loan term. This is also known as a 'repayment holiday'.
Our team at Mortgage Choice in Rosanna can help you understand your options and apply for the one best suited to your budget, home loan and situation.
Setting a fixed rate on your home loan
With the unpredictability of the economy at the moment, many people are choosing a fixed rate.
A fixed rate home loan allows a borrower to lock in a fixed interest rate for anywhere form 1-5 years. You could also fix part of your home loan instead of the full amount, if you would like the best of both fixed and variable rates.
A fixed interest rate helps with easy budgeting with consistent repayment, meaning that your repayments would be the same each month. And with interest rates at the moment some of the lowest in history (and expencted to stay that way for awhile), you could significantly reduce your home loan repayments.
We can help you understand if you're eligible for a fixed rate on your current home loan and what rates are available to you.
Review your insurances or finance plan
At Mortgage Choice in Rosanna, we also have an amazing FinChoice financial planning team, who are currently busy helping our customers plan for their finances long term. This could help if you are thinking of reviewing your insurances in this unprecendented time or are facing redundancy.
We'll help you figure out what your next steps are and how you can ensure your family is protected in the case of unemployment. We offer a free first appointment with our financial planning team. Find out more about their services here.
Let us support your remotely
Mortgage Choice in Rosanna are committed to supporting you during this time. For many it can be unsettling or overwhelming, so it's great to know that you still have someone here to help with your finances.
Contact us at Mortgage Choice Rosanna on 0419 587 863 or click on the Contact us button at the top of the page.
Mortgage Choice Rosanna services the areas of Ivanhoe, Ivanhoe East, Ivanhoe North, Bellfield, Heidelberg Heights, Heidelberg West, Banyule, Eaglemont, Heidelberg, Rosanna, Viewbank, Macleod, Macleod West, Watsonia, Watsonia North, Lower Plenty, Montmorency, Bulleen & surrounds.