Refinancing
Refinancing your home loan | Rosanna, Ivanhoe & surrounds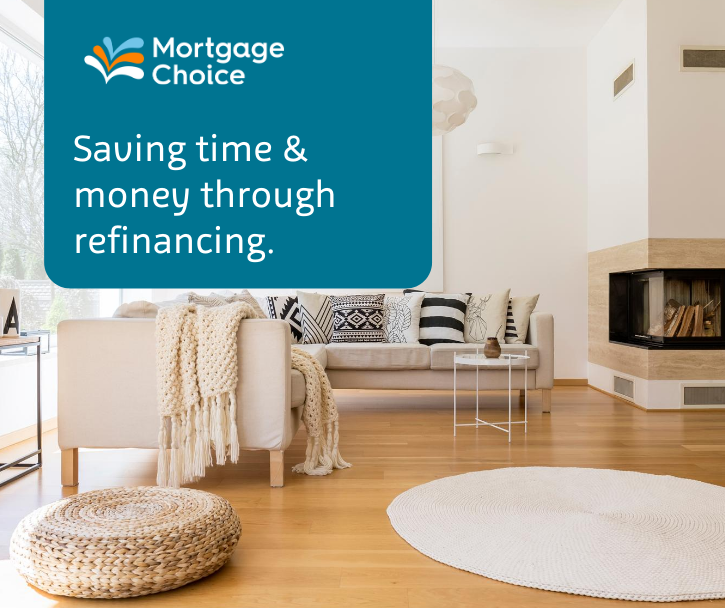 If you haven't checked your home loan in the last two years, it's likely that your needs have changed. Not only that, it's also likely that lower rates or better features are available to you.
It's important that you regularly review your home loan to ensure that it is still the right one for you. People refinance for a range of reasons; to take advantage of a lower interest rate, consolidate debt, use the equity in their home to invest and many more. But it usually means that there's a better deal to be had through refinancing, and the benefits outweigh the costs.
Recent interest rate cuts by lenders due to the RBA cash rate reduction means you could likely save on your repayments! It's the perfect time to see if you could save. Have you checked your home loan? If not, let us do it for you!
You may be able to get a better deal
The Mortgage Choice team in Rosanna & Ivanhoe can help you review your current home loan and refinance it if necessary. We compare your current home loan with hundreds of other loans on the market to see if we can find you a better deal.
"Whatever I say about my experience with Martin will not be enough. Since day one, I found Martin advised me with all the options that would suit my needs. Once I was happy and chose the product everything moved very fast...the whole transaction took 10 days for settlement to be completed hassle-free. Thanks Martin so much for great & professional customer service". [Adel & Lydia (Refinancers) Epping]
Refinancing to consolidate your debts
Debt consolidation through refinancing might help you to lower your monthly repayments, and see you paying less in the long run. Check out our Money Chat video about debt consolidation below to find out more.
Find out more about your refinancing options
Mortgage Choice Rosanna & Ivanhoe have put together a range of handy home loan resources to help you find out more about the process: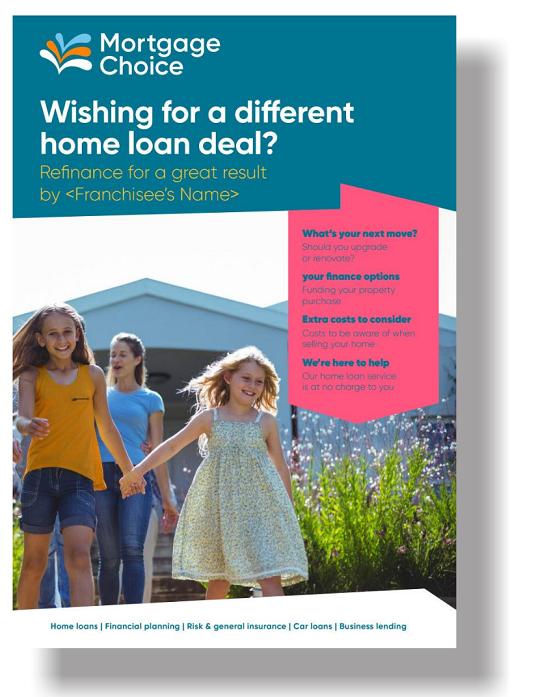 Our free Home Loan Health Check
Our free Home Loan Health Check only takes a short time and could save you money. We compare your current home loan and rate with hundreds of others on our panel to see if we can get you a better deal.
Martin & the team in Rosanna are focused on ensuring that your home loan is still right for you. Call us on 0419 587 863 to book your free Home Loan Health Check.
Mortgage Choice Rosanna services the areas of Ivanhoe, Ivanhoe East, Ivanhoe North, Bellfield, Heidelberg Heights, Heidelberg West, Banyule, Eaglemont, Heidelberg, Rosanna, Viewbank, Macleod, Macleod West, Watsonia, Watsonia North, Lower Plenty, Montmorency, Bulleen & surrounds.
Is it time to refinance?
Our mission is to find the right home loan for your individual needs and to always have your best interests at heart. Plain and simple. Which is why we have such a wide range of lenders to choose from. We can search through hundreds of products to find something tailored to your situation. ~