"Whatever I say about my experience with Martin will not be enough. From day one, Martin advised me of all the options that would suit my needs. Once I chose the product everything moved very fast. The whole transaction took 10 days for settlement to be completed - hassle free."

[ Adel & Lydia, Epping ]
Our team has been helping the Rosanna, Ivanhoe & Heidelberg community for over 10 years. Our experienced team have one goal in mind - finding the right home loan or financial strategies for you. Call us on 0419 587 863 to get started.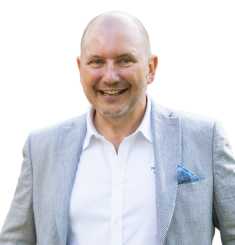 Martin Reichert
Owner | Mortgage broker
Martin is particularly passionate about helping people find the right loan at the right rate, knowing what a difference that can make to a familys or individuals budget and lifestyle.
"As a homeowner and property investor myself, I know how difficult the loan process can be. I am here to help you through the process to make it as easy and stress free as possible. I have lived in the Rosanna & Ivanhoe area most of my life and have a thorough understanding of the local market."
Email Martin | Connect with Martin on LinkedIn |0419 587 863
David Taylor
Financial Adviser
Having worked in the Financial Planning industry since 2000, David brings a wealth of experience to the team and our clients. He works with people who want to make the most of their income, get their insurance up-to-date, build wealth both inside and outside of superannuation and have a solid retirement income.
"There's not many jobs out there in which you get to sit down with a client and map out the financial goals they want to achieve throughout their life - and then put together a plan to help them hit those goals. It's a pretty amazing feeling watching a client become less reliant on their paycheck, or live out their dreams in retirement."