Meet the team from Mortgage Choice in Rosanna, Ivanhoe, Heidelberg and Bulleen. We are always here to help. Talk to us today and let us find a suitable home loan for you.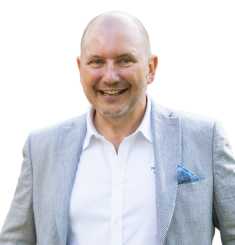 Martin Reichert
Owner | Mortgage Broker & Loan Expert
As a homeowner and property investor myself, I know how difficult the loan process can be. I am here to help you through the process to make it as easy and stress free as possible. I have lived in the area most of my life and have a thorough understanding of the market.
My passion is to help our customers live a financially healthy life, which includes not only finding you the right loan but helping you achieve the lifestyle you deserve.
David Taylor
Financial Adviser
I love being able to help people make the most of what they have, whilst achieving their financial and lifestyle goals, whatever they may be.
My focus is working with those looking to lay the foundations for a quality lifestyle and achieve personal goals. I work with clients who want to know how to make the most of their income, who want to build and protect their wealth (both inside and outside of superannuation) and ensure they are getting the most out of retirement.