July 19, 2016
Marvin Coleman
I was talking to my younger cousin today. She's getting married later this year and thinking about buying a property in the not-too-distant future. Her first question was "how much can we borrow?". By having an idea of what you can borrow, you can adjust your property search so that you only look at dwellings that are in your price range.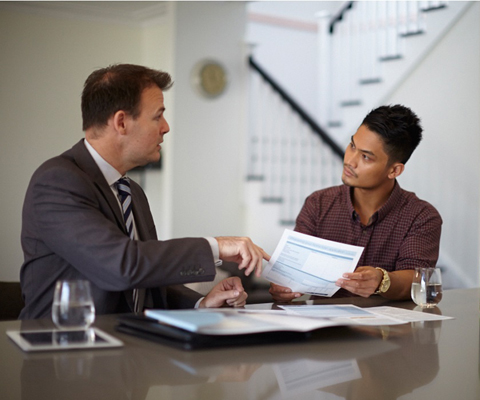 Your income and commitments
Your lifestyle/living expenses
Your credit history
Your property deposit
The type, term and interest rate of your home loan
Your assets
The value of your property
Your income & commitments:
Before a lender will give you a home loan, they will want to assess how much you can afford in mortgage repayments.
To determine exactly how much you can afford in mortgage repayments, they will look at your income as well as any outstanding debts and other commitments you have. As such, if you are buying a property with another person your repayment capacity may be greater, which would mean greater borrowing power.
In addition to looking at your income, you lender will also review your current commitments, which includes all of your outstanding debt, credit and store cards, personal loans, car finance and any other ongoing financial commitments you may have.
Your lifestyle/living expenses:
When working out your borrowing capacity, a lender will also look at your living expenses – things like school fees, child care fees etc all have to be taken into account.
Once a lender has identified how much you can borrow, it is a good idea to work out what your living expenses are and make sure you can meet your mortgage repayments while still retaining a good standard of living
Credit history:
Your credit history will play a big role in determining what your borrowing capacity is. If you can prove you are a reliable customer who meets their financial obligations on time, you may be able to borrow a higher amount. Of course, if you have missed a few bills or credit card payments in the past, this may work against you when you are trying to obtain finance.
Before seeing a lender, it is a good idea to get a copy of your credit history and see if there are any red flags or problems you can address before you start looking for finance. You can obtain a report of your credit history from Veda Advantage.
Property deposit:
The more money you have in savings and can thus contribute to your property deposit, the easier it will be to obtain finance and increase your borrowing capacity. Lenders like to see that you are able to save money over a period of time – otherwise referred to as "genuine savings".
Home loan type, term and interest rate:
The amount you can borrow may also depend on the interest rate and the term of your home loan. The lower the interest rate, the lower your repayments will be. A longer-term home loan will mean lower repayments, but a shorter-term loan may save you interest. You need to think carefully about what is most important to you.
Assets:
Your lender will want to know what you have in the way of assets before they determine how much you can borrow. Having assets like a vehicle, an investment property or shares can significantly influence a lender's decision.
Value of the property:
Finally, once you have found the property you would like to purchase, how much a lender will lend to you will depend on what the property is worth.
The lender will find out how much a property is worth by conducting a valuation of the property. That valuation will then determine exactly how much they can and will lend to you.
As a mortgage broker, I can help you work out what your borrowing capacity is, as well as help determine the best loan structure and lender for your circumstances. Call me if you'd like to discuss.
Remember, there is no cost to you for my mortgage broking, home loan, car loan or any other loans service, as I am paid by the lender. I get paid the same amount, regardless of which home loan or lender you choose. This ensures I'm focused on the right outcome for you, not the best commmission for me.
Have a great week! Best, Marvin Coleman Ph 0431 376 008.