August 22, 2017
Marvin Coleman
It's hard to contemplate being unable to provide for your family, due to injury or illness, whether for a short or a long time. However the more reliant your family is on your income, the more important that you have a "rainy day plan".
With thanks to a recent article by Mark Bouris, here's a few tips:
· Information: Calculate the monthly cost of mortgages, car loans and schools fees that are supported by your income.
· Savings: how will you cover the sudden loss of that income, even if it's temporary? The rule of thumb is to have the equivalent of three months' salary in savings. However, interest income will be taxed, so consider the alternative …
· Mortgage: get ahead on your home loan repayments by the equivalent of three months' salary and you build a safety net for your earnings as well as reducing the interest you pay. And it's tax-free. Just ensure your loan allows redraw or offset.
· Life insurance: if you're a breadwinner in the household, you should have a death benefit cover to at least the amount of your debts – ideally you need extra to help with all the costs of dying. Even if you're the carer, not the earner, you may need it. Who would look after the kids while the breadwinner works? How would you pay for this?
· Injury and illness: you also need total and permanent disablement (TPD) insurance for an incident that leaves you disabled; and trauma insurance for terminal diseases.
· Income protection: and for injuries that are not TPD, and illnesses that are not terminal, you need income protection insurance to keep some income rolling in if you're laid-up.
Breadwinners have to do a lot of unglamorous yet important things, and providing for loved ones is the most important of all.
If you'd like to review your financial plans or your insurances with a professional Financial Advisor, please call Patrick Jong in our office.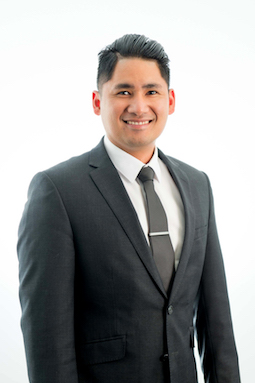 Cheers, Marvin 0431 376 008