October 25, 2016
Marvin Coleman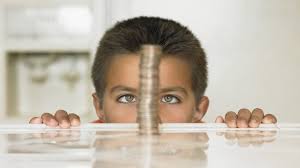 Should you focus on making money from a property, or is it more important to make sure your needs and wants are being met? I evaluate every property as an investment first, a place to live in second.
I liked this article, which suggests the main aim is to always buy properties that are guaranteed to make money first, and do our best to keep 'needs' as a secondary focus as much as we can.
Undervalued (an amazing opportunity that I can't walk away from). This is a must, regardless
Well positioned (location is always the underlying motivator)
Area has proven track record for capital growth (or, where is the area positioned since the last time it peaked?)
Only buy where we want to live if it suits our needs, otherwise consider renting what we need and buy an investment property
Buy properties we can add more value to (renovate, extend, redevelop, etc.)
Buy properties we can get a good rental return from.
If you'd like to discuss lending for your own home or investing in property, please call me 0431 376 008. Cheers, Marvin