Average client rating
4.9/5
From 175 Reviews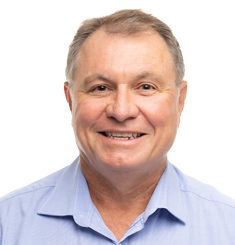 Very prompt and helpful service. Worked hard to get me a good rate.Would recommend to anyone and have done in the past.
We have been clients of Matt's for years now through multiple house purchases and refinancing. He has always provided absolutely top notch service and so have his team especially Sharon.
Matt was very helpful throughout the whole process and explained everything to is very well, highly recommend.
Matt was very helpful throughout the whole process and explained everything to is very well, highly recommend.
I was very impressed with the level of service and help provided by the team..... well done!
I was going through a messy settlement with my ex and could not get finance through the major lenders, even though I had been with this certain bank for 40 years .I was introduced to Matt Brennan and I am now a proud owner of my own home. He and his team did not stop supporting me until I had what I Deserved and could afford .First class old school ..
I was buying my first home and had no idea what was required or how to go about it, Matt helped me by going above and beyond to make sure everything was in place and that we got the right loan for the job.
Matt is fantastic and very knowledgeable. A pleasure to deal with again and will do so in the future.
Matt's service are always second to none always willing to go the extra mile to ensure me as a customer is always I formed and up to date
Thanks
Matt Brennan was outstanding. He was knowledgeable, professional, non-judgemental and a great communicator whether face to face, phone or email. Could not recommend him more highly. Many thanks.
Excellent and enjoyable experience.
Excellent and enjoyable experience.
Reliable, Professional and Honest...!
Great advice given tailored to our specific situation. I will definitely be using Matt Brennan and Smartline again. I will be recommending him to friends, family and anyone who needs mortgage advice.
Matt and Sharon were extremely professional with first class service.
Matt and Sharon were extremely professional with first class service.
Matt Brennan and his assistant Sharon were phenomenal in their support, direction and advice. The whole process was relatively easy and straightforward. Matt has been my broker for 21+ yrs and i trust his judgement and advice.
Have dealt with Matt for nearly 20 years now and I will continue the partnership.
Matt Brennan and Sharon have been very helpful to us ever since they worked with our finances. Excellent Customer Service and highly recommendable.
Really went into bat for me when dealing with the banks. We got a great outcome.
Matt was responsive and helped in every step of the way. Even liaised on our behalf to our Financial Advisor, Real Estate Agent and others.
Outstanding service.

Matt Brennan was a professional broker who was a pleasure to deal with. He is calm and very knowledgeable in his field. I would recommend his services without hesitation.
Friendly, professional and always there to answer any questions.
Matt and Sharon have gone above and beyond to help me and make things as easy as possible through a difficult time.
I would not hesitate to recommend them to friends or family and have used them previously and will do again.
Matt and Sharon from the Wembley branch were brilliant to deal with! Straight forward, informative, genuine and readily available. I have already recommended them to family and friends.
Thanks Matt and Sharon for the great service. Made the process so smooth and easy for us. Appreciated.
Matt was absolutely wonderful. We first started talking years ago and he guided me through the steps so that when I was finally ready to buy I knew exactly what I needed to do, and what was realistic. Matt and his team were thorough and meticulous.
Matt is very professional, knowledgeable and helpful. I would highly recommend Matt Brennon and Smartline to anyone looking for a broker.
Matt does a great job, is great to deal with and let us know what was happening every step of the way. Highly recommend.
Matt Brennan is very responsive and provides excellent customer service
Matt has been assisting us with our home finances for over 15 years. As our family grew our finances changed as did our home requirements. He offers fantastic advice and service. We would highly recommend him to anyone needing great advice.
Excellent service from initial discussion to post settlement follow up..Faultless from Matt and Sharon
Matt has been supportive in advising me during a complicated marriage settlement case. His patience and personable approach has been appreciated greatly! Matt has always been able to help with advice, figures and knowledge, not only at this time, but over the last 15 years of my property market experiences. Thanks Matt!
Matt has been supportive in advising me during a complicated marriage settlement case. His patience and personable approach has been appreciated greatly! Matt has always been able to help with advice, figures and knowledge, not only at this time, but over the last 15 years of my property market experiences. Thanks Matt!
Such a great experience. Matt made it easy and kept me up to date on all the happenings. Lots of communication and overall really happy with the whole process. Couldn't have asked for anything more.
I can't think of anything that Matt can do better!
He is outstanding at what he does and your company should be very proud of having him on board!
The service and support we have received from Matt Brennan and his team over multiple financing exercises has been nothing short of outstanding.
I have dealt with Matt and Sharon, and I have to say that they are the best!
Thank you, guys, for your help, efficient work and amount of time that you spent helping me.
Recommend you to all my friends!
Thanks for your assistance with what was a somewhat complex refinance. There were a few hiccups along the way but These were more so on the banks side. I felt like I received sound advice and with my interests in mind, plus you were willing to work options to make sure we got the right end point, despite these options takin longer. Paul.
Honestly couldn't have asked for anything more from Matt & Sharon. From initial consult to after settlement, they were in constant contact providing professional and friendly advise. Highly recommend.
Matt Brennan and his team are a very dedicated group that make sure we receive proper and adequate finance information suited to our needs. They've helped us recover from this extreme financial issue that was nearly impossible to resolve. Thanks for your perseverance and great customer service. Appreciated!!!!
Matt provided a sensational service, we weren't sure we would get the loan through, he was there every step of the way and kept us completely informed through the process, even when the loan provider was missing their deadlines.
Very happy, will definitely be back for future needs.
The service from Matt and others at Smartline to get balance sheets updated and documents signed etc was very respectful, responsive and overall excellent.
We could not have asked for better service. Matthew is always so obliging, as is his Assistant Sharon. They just take all the stress of dealing with banks out of the equation and kept us fully informed at all times. Even once it was all approved and settled, they both made the effort to contact us personally to ensure we were satisfied with all the arrangements. We would not hesitate to recommend them to anyone seeking mortgage advice. We can not speak highly enough of them.
Matt has helped us on multiple occasions since 2004 and he is the only person we contact in regards to our mortgage/finances. We couldn't recommend him enough!!!
Have been using matt for a long time and cannot fault his work..
Thanks again Smart Line,

We have been dealing with Matt for 20 years or so and received the same professional and friendly service again. Which is rare to find in this day and age.
Matt has been consistently reliable professional and a valuable person for us in relation to home purchase and ongoing mortgage management for over 10 years.
Always a pleasure to work with him.
Thanks Matt
Always fantastic and fast service. Makes the process so easy and smooth for us.
Look at other options for financial planning (super management, etc)
We have used the expert services of Matt Brennan for the past fifteen years to assist with choosing the best mortgage option that suits our family. Matt is always professional and knowledgeable about the various mortgage products that are available. We appreciate that Matt takes the time to meet with you in person (even though we live in Mandurah!) and listens to our needs in order to match us with the right product. Over the years we have recommended Matt to several friends and family who have all had the same great experience when dealing with him.
Matt went above and beyond the service I expected. I was fully informed throughout the process which went seamlessly from 1st consultation through to settlement.
Matt is the complete personal mortgage advisor. He is very thorough in his approach, reliable and very engaging. I would use him again for future financial matters.
Matt was very knowledgable, and I full trust in his recommendations. He and his assistant Sharon, supported me throughout the whole process of exploring financial options that were available to me. I found both Matt and Sharon approachable and were extremely supportive to me as a new house buyer and I have no hesitation in recommending Matt's service to others.
Matt went out of his way again to get us the best deal from Bankwest. I would never consider going anywhere else.
Matt is fantastic, provides an excellent service, could not fault the process.
Matt Brennan has been my Advisor over quite a few years. He has always been willing and prompt to finalise any finance requests. Its nice to speak to the advisor personally about your personal matters and not deal with a 2nd or 3rd party along the way. The advice given is explained well and very easily to understand. There is never any pressure but certainly stong advice to be sure I receive the best outcome. Happy to recommend Matt and Smartline to family and friends.
I have used Matt for three different loans over the past 5 years and his service has always been amazing, kept me well advised and discussed all the options to help me make an informed decision. I have already recommend him to friends.
We were given good advice for first home buyers and Matt was very helpful.
Fantastic service. Matt understood and meet our needs for the type and structure of loan we needed.
This is the third time we have used Matt to assist us with our Mortgage requirements and he always come through with a great service. We always feel confident Matt is advising us in a informed considered manner and will continue to seek his advise and assistance in the future. Thank you once again Matt Tania
We always go straight to Matt whenever we need help or advice with our financial affairs and have dealt with him for a number of years now. He saves us a lot of time and stress. Thanks Matt!
I have been with matt for over ten years and have recto ended him on mNy occasions and will do in the future. Great to work with and takes control of the situation I feel comfortable with him handling my affairs.
Matt's extensive experience made the process very smooth and easy for us. Thanks Matt.
Matt was fantastic he gave us a few options and mentioned what would be the best one for us. He kept us well informed through the whjole process and delivered on all he said he would. I would and have already sent a few mates and family to him. I strongly recomend Matt to all that are re finaincing and having a financial check up. He has been Great. Thanks Paul
Exceptional service - very much appreciated. Brett
Pretty much could not be happier with my dealings with Matt, he was fantastic and I have already recommended him to friends and family.
Matt was very informative and helpful with acquiring finance for me. He answered all of my questions and was very patient during what was an unusual and unique process for me. I have already recommended him to several other people.
Our adviser sets the benchmark for service as far as we're concerned.
A super personable service throughout, as always.
I could not have asked for better service than I received from Matt Brennan. He was exemplary from the start to the finish and always kept me fully informed as my application progressed. I could not recommend Matt more highly to anyone and will be doing so.
This is the second time we have used Matt to broker our finance and we could not have been happier. He stuck with us across a lengthy research period before we found the property we purchased and when it came to time to make a move he was on top of every detail right through to settlement. We would recomment Matt and Smartline to anyone thinking about a mortgage in Perth.
Matt was simply perfect thru the whole loan process. This is my 3rd loan thru him, and I recommend him to everyone I know getting a loan. He is so helpful, knowledgeable and friendly. He always gets you a scorching deal, and the perfect loan for your needs. Thanks again Matt!
I have been using Matt's services for many years and will continue to do so and recommend him to others.
Big thanks also to Jason Howell who stepped
In to help out while matt was on holiday. Jason chased out incorrectortgage documents for us, and liaised with the bank to get the paperwork through quickly. He came out to meet us at very short notice and then ran the new documents jnto the bank. Thanks once again
Michael was a complete professional and easy to deal with. we would definetly use him next time.
I have used Matt's services for over ten years across three mortgages. What stands out is a consistent and high level of advice and customer service. We currently have an excellent mortgage product and Matt goes out of his way to explain the options in a pragmatic and simple manner. In addition he goes out of his way to set up any meetings that suit my work and family committments.
Jason did an excelent job in finding the right loan for our needs. I would strongly recommend him to all my friends and family.
Matt was able to structure the product that best suited my personal needs. I understood that this was going to result in a higher interest rate but it met other criteria that was more important.
The service we received from Matt Brennan was outstanding - efficient, friendly and approachable, he made the whole experience extremely painless. As a couple, we are not particularly finance-minded and Matt explained everything in clearly understandable terms and we felt that we were totally in control of the process as a result. We couldn't recommend Matt Brennan and Smartline highly enough.
This is the second time I have used Matt Brennan. My son also used Matt when he purchased his first home a couple of years ago. Matt and his team were very helpful during my recent property movements and I would have no hesitate in recommenidng Matt and Smartline to anyone interested in their property purchase. They always kept me fully appraised with the process at all times through to settlement.
The service I have recieved has been excellent and made the experience of loaning money and building a house much easier
I cant speak highly enough of the great service Matt Brennan provides, this is about the fourth or fifth time Matt has helped us out and we trust his judgement completely. See you soon Matt!
This is the first time I had dealt with Jason as my usual advisor Matt Brennan was on annual leave. Matt started the process with us this time, but Jason took over once we found an investment property. I was a little cautious going with Jason as Matt has always been fantastic. However I should not have been concerned as Jason did a great job and communicated very well through out the whole process. I have already recommnded Smartline to a work colleague who is looking to refinance. Once again it was a great experience dealing with Matt, Jason and Smartline
Matt, Was easy to contact, quick to respond and give advise which better suited my loan requirements and professional and helpful in actioning the loan procedure. Thanks Matt.
Matt Brenann has assisted us on 3 or 4 occasions with new, restructuring or investments loans and has always been conscientious, diligent and attentive.
Matt is always fantastic and exceeds our expectations. He is friendly, approachable and, most importantly, honest. I have referred Matt to quite a few of my family and friends and will continue to do so.
we first had mat brenern and then moved onto jason howell, which was fine they where both good to deal with,but we have had around six dealings with mat over ten years or more now, and are still very happy with the service and still happy to pass on the name.
This is the second time Ive used Matt services, and again im more then happen. He and his collegue were very help and always happy to help
Very good service i like that it is such an easy process
Matt is always available for me to pester him.Between my family and I,we have probably financed 5/6 houses through Matt and will continue to do so.I will also recomment Matt and Smartline to other family and friends that need financial services.
This particular purchase/finance was on a tight timeline and could have been complicated, but all settled extremely smoothly with no hassles at all....well ahead of time.
We've dealt with Matt before and have recommended him to others and would again. Matt went on leave during the process of our loan change and Jason Howell ably took over and kept us posted with where things were at. Very happy with the professional service that was offered and provided.
Since 2002 Matt Brennan (Nedlands Branch) has provided me with guidance and assistance when refinancing as I had no idea where to start. Matt showed me how to improve things and was always available if I had questions. I have dealt with Matt and the team now a couple of times and it is always in a professional, understanding and informative manner. I would like to especially thank you Jason Howell who dealth with my refinancing this year as I had not dealt with Jason prior, he was excellent in sorting out everything for me. Thank you again.
Top notch service. Simply Excellent.
I am always able to contact Matt and if not he will call me back that same day each time. Super fast organisation of papers, etc. They do all the hard work, less stress for me and my husband.
very professional and responsive
Matt makes the mortgage process a enjoyable one. He takes the pain out of it and is trully professional.
We have used Matt a few times over the years and will continue to use him every 2 years to ensure our loan is suitable to our needs.
This is the second property bought with Matt as our broker.He worked very hard for us and got exactly what we needed.Being overseas is also a challenge however Matt coordinates with our real estate agents as well as settlement lawyers and accountants.We would not think of going any where else.
Matt Brennan has helped us for the third time and it was streamlined as always. He has recently helpred 3 of our friends who also found him helpful and efficient to deal with
Matt was fantastic during the whole process of the investment loan. Right to the last minute when there was a change in the official interest rates was he trying to source the most competitive loan. The final loan secured met all my requirements and was the most competitive in the market.
Execelent service as always
Everything was great again
This is the 3rd loan I have now organised through Matt Brennan. He pr
Matt delivered the best possible solution given our situation.
When we moved to Qld, we bought a house and organised a mortgage through Aussie. Never again. The mortgage recommended is inflexible and not suited to our needs. Where as Matt helped me choose a mortgage which was good for me.
The service I've received from Mortgage Force and Matt Brennan has been faultless. During the last 2-3 years I've had a very complex sequence of deals to manage, and this has been done extremely smoothly.
I have always found Matt very helpful and ready to explain in clear detail the information that we needed in selecting a mortgage. Calls have always been returned and questions answered promptly and I have recommended the company and Matt to others becaus