Testimonials
Testimonials from our great customers!
---
Robert did an awesome job in finding me a better deal to sort out my finances. I will certainly be recommending Robert.



---
Excellent service.
Two proactive gentlemen.
Hard working and got the job done under difficult circumstances.



---
Excellent service.
Two proactive gentlemen.
Hard working and got the job done under difficult circumstances.



---
Second time we have used the team at mortgage choice and we wouldn't go anywhere else. Oliver, Matt and the team and awesome to deal with and made the whole process so stress free and just a breeze to get done. Can't thank you all enough.



---
Matt and the team from Mortgage Choice Brisbane will always be our first and only choice when it comes to finance. They've previously assisted us with car and boat loans and have now helped us with a property purchase. The whole process was easy and stress free. The team kept us well informed and provided open and honest advice in a timely manner. We couldn't recommend a broker more highly!



---
I was very fortunate to be introduced to David earlier in the year when i was inquiring about purchasing a new property. David promptly assessed my borrowing capacity and my complex financial position, providing me with an indication of my borrowing capacity and mortgage products available that best met my requirements. David oversore the preapproval and final application process and provided me with constant updates, being prompt in responding to my many queries. Ultimately, David provided me with a great product and a seamless transition into my new property. Thanks again!



---
Have worked with Hanna & Matt for a number of years and have nothing but good things to say about the way they work. Genuinely lovely people, customer focused and really open and honest.



---
Why would you chose anyone else?! Matt and his team have been amazing, easy to deal with, as a first home buyer customer i felt very informed and relaxed. Every step was painless and if I wasn't sure about anything i could ask and always a prompt reply. Highly recommended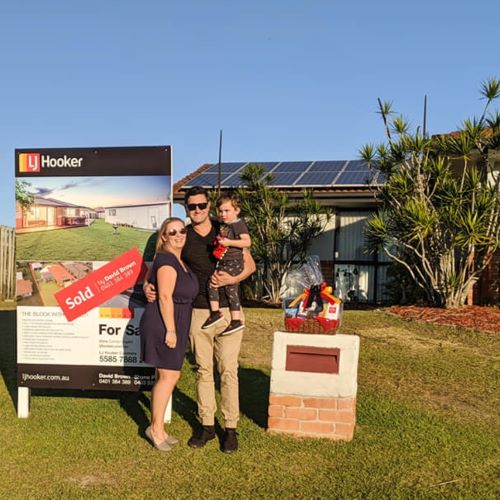 ---
Matt and his team were able to overcome the many challenges our loan faced, always communicating our options in detail, were always able to be contacted and would respond quickly to out many questions. Thankyou so much for making it possible to buy our first home. I would highly recommend Mortgage Choice Brisbane City, the Manthony team were outstanding.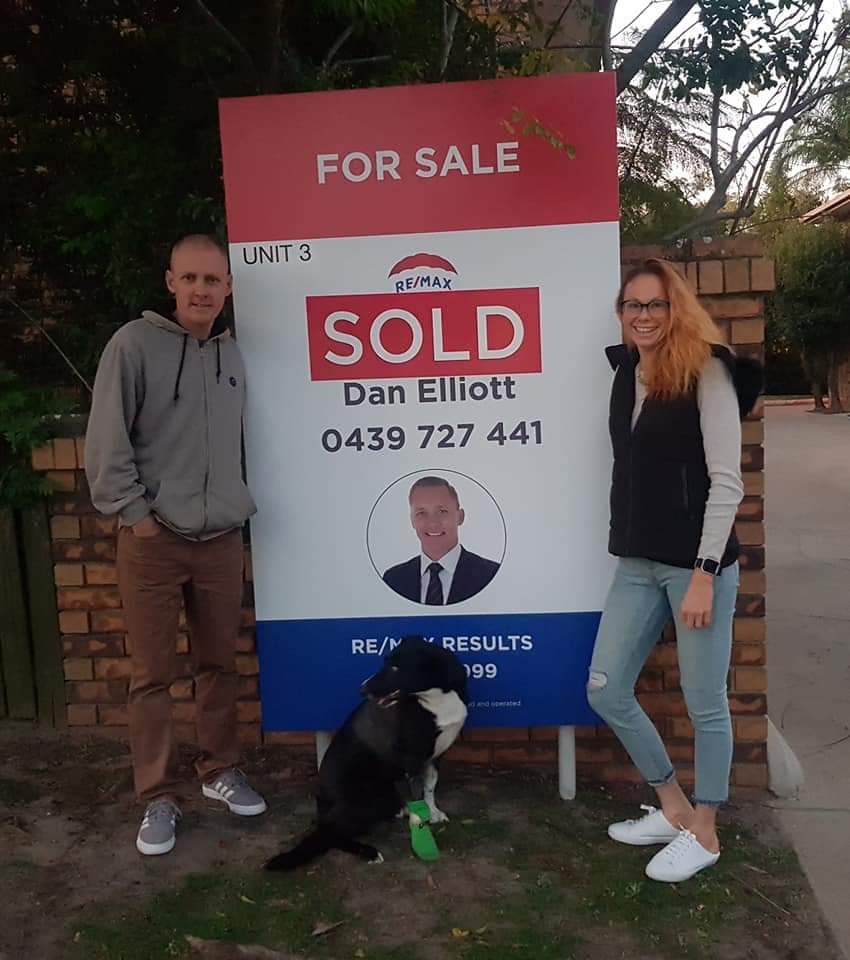 ---
Highly recommend! David, James and Brice were amazing to deal with. We thought purchasing our first home would be a stressful and scary process but these guys made it so easy and stress-free! Honestly, thank you all so much, we are blown away by the experience :)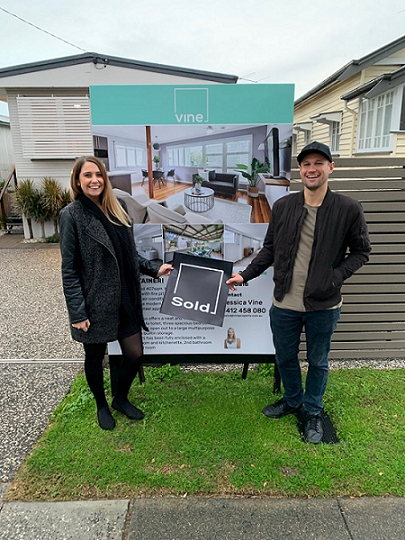 ---
Anthony, Matt & the team at Brisbane City Mortgage Choice were an absolute pleasure to deal with.
They made purchase of our first home an exciting, stress free and seamless process. We look forward to working with them again in the future & have already recommended them to others.

THANK YOU Anthony!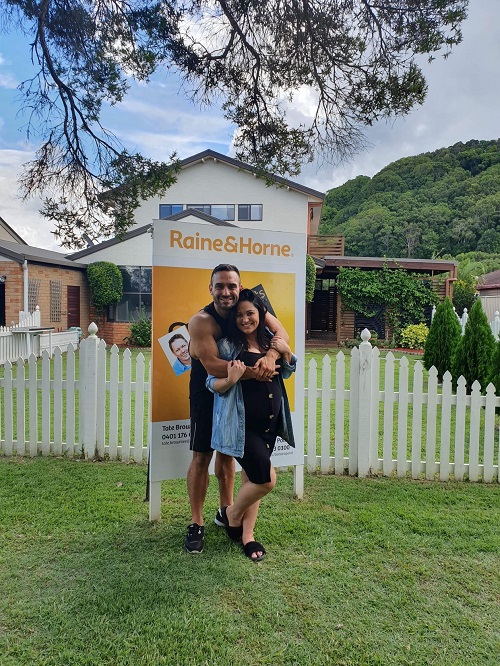 ---
Anthony Mack and the Mortgage Choice Team were extremely professional and helpful. Getting a loan was so easy and stress free, I highly recommend their services.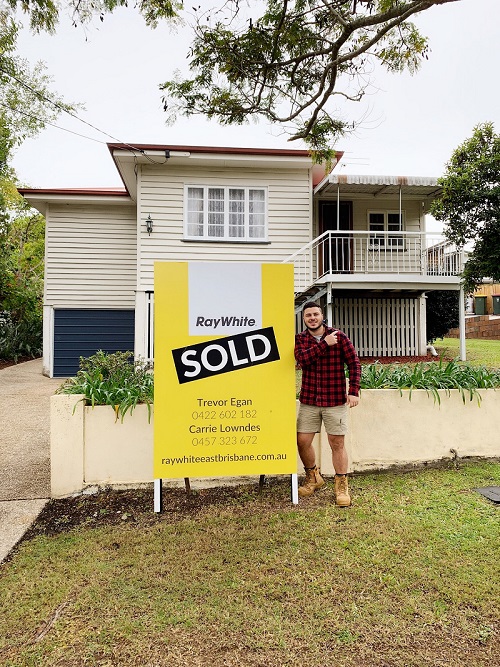 ---
David and James looked after me with my new loan. They made the whole process much easier, always communicated timely and clearly, were extremely helpful. It was absolutely a pleasure to deal with them. I highly recommend David and James.



---
Thank you David Wang for helping me with my investment loan. He was really kind,professional and organised. Doesn't matter how many questions I had, he was always there to help. My application was approved within a week. I am very happy with his service, I will definitely recommend him to anyone who needs a good broker!



---
Both Brice & James were exceptional. Any questions we had were never too much trouble and we were always treated with the utmost respect as a young couple who originally only went in to enquire about what we could do. Every time we visited the office, the reception was fantastic, offering us a tea, coffee, water. I will highly recommend Mortgage Choice to my siblings, friends and family looking to purchase their first homes or advice on superannuation.



---
I am extremely pleased with Robert and Matt in terms of service. At any point in time I never felt that we were ignored. It was a very pleasing experience



---
The service provided by Mortgage Choice was excellent. They kept us informed about every process of mortgage in a very timely manner. I would highly recommend their service to the potential costumers. Thank you for helping us to fulfill one of our dreams.



---
These guys make the whole process easy. Real attention to detail and service that's hard to match. A professional outfit led brilliantly by Matt. Thanks.



---
I can definitely recommend Mortgage Choice. I recently bought my first home so a lot of the sale process was unknown to me. Despite this, and the fact that my sale was probably one of the smaller ones they are used to, Matt Cunliffe and his team worked above and beyond to secure the mortgage and sale. They helped me the whole way through and were always on call (at any time of the day/night) to assist. Extremely happy.



---
Brice was most helpful in securing a lower-than-advertised rate with one of the big banks for my investment property. He was up-front and communicated his progress regularly. I got a good deal in the end and it's thanks to the persistence of these guys.



---
Robert, Oliver and the team at Mortgage Choice have been immensely accommodating and helpful in guiding me through the process of applying and obtaining mortgage. I would not hesitate to recommend their services - they are brilliant!



---
Brice and James of the Brisbane office were very helpful throughout the whole process of taking on a mortgage. Brice was always happy to help explain details or answer questions right up until the day we settled. We've recommended mortgage choice to friends and family for their service, as we feel they made the whole process really easy for us. Thanks again Brice and James.



---
I was a first home buyer at the time and the amount of stress was tremendous. However, I was lucky to get the support and guidance from both David and James throughout the whole process. They executed everything nicely with professional manner. Highly recommended for all the first home buyers out there like me.



---
We recently used Brice and James for refinancing, and things could not have gone smoother.

Extremely professional, great communication, and made things happen. Normally I do my own leg work, but thought I would try a broker for a change, and if I go through the process again, I will be coming back to Brice and the team!



---
As a first home buyer, it has been a pleasure working with Matt & the team at Mortgage Choice. Their service has been 5 Star and they were always there to answer my questions- no matter how unintelligent they were! I would strongly recommend Mortgage Choice.



---
David and James were both very professional throughout the process of refinancing our home loan. Any unexpected issues were quickly resolved and all related communications were always dealt with promptly.



---
David Wang and James Norton's service is exceptional, I've been kept well informed of the process and what needed to be done. Will recommend to anyone who needs assistance on applying for a new home loan and refinance.



---
Matt and the Team were very professional throughout our transaction. Matt gave up to date and relevant advice. Matt has a great understanding of the property industry and was very attuned to our needs and our vision. I would have no hesitation in recommending Matt and his team to any prospective Borrower.



---
To David Wang, Mandy Liu and James Norton of Mortgage Choice we are extremely thankful for your services. You guys were very responsive, on point, and with us throughout the journey. Your professionalism was just unmatched.

In particular, David's knowledge, technical skills and deep understanding of mortgage requisites and navigating its complexities coupled with his genuine intent to help more than anything else has made our first home buying experience remarkable. Thank you again guys and for sure you'll be able to help a lot more.



---
I can't speak highly enough of Brice Booker and James Norton! They are very professional, respectful and knowledgeable, very responsive in emails (90% of the time I receive their replies within 15mins). They seem to have a great connection with banks and are able to have my queries resolved asap. This is our first property purchase and we had no idea about loans. Brice and James are so attentive and made this whole process easy and straightforward for us to follow. They even got the application fees waived (without us asking for it). I can feel that they care about their customers and do the real work to meet and exceed the customer's expectation. I would recommend their services to anyone who is looking for brokers.



---
I want to thank the team at Mortgage Choice.

Everybody has been really professional and available anytime we had questions throughout the process.
Your expertise has been really appreciated and valuable at the beginning when we seek for informations.

The service you provided was excellent and we won't hesitate to refer you or even request your service again in the future.



---
Thank you Mortgage Choice (Brisbane City)! I applied my finance with David Wang & James Norton, they are extremely professional all the time and always promptly replied all of my questions. It was a really good experience to apply my finance with this team. Thank you!



---
OMG for a first time home buyer - Matt and his team were amazing!
Step by Step, always happy to invite me in to discuss the paperwork and explaining it all to me...nothing was ever an issue!
In fact, Rob was always happy to even pop into my office to help me time wise.

Thank you all so very much, for the wonderful service experienced during and after my loan was approved.



---
Absolutely brilliant working with these guys for my first home. They explained the processes and guided me through purchasing, it was super reassuring to have their expertise behind me! I simply can't flaw their work!



---
Both James and Brice were very professional and nothing was too much trouble. The process was very smooth and they always kept me up to date with what was happening and also giving me advance notice on what would be happening in the near future. I would have no hesitation in recommending James and Brice to anybody going down the same path as I did.



---
Sara & Myself would personally like to thank Brice and the great support team of James & Rob that have made our dreams come true - Brice's expertise in our loan circumstances truely shined - Hats off to Mortgage Choice CBD - words can't express our Happiness towards the end result our First Home



---
I have not earned a loan yet, but staff are very accurate, helpful and friendly. Michael follows up your needs in a timely manner and brings a lot of options to the table. Certainly very professional and I recommend them.



---
I was looking for a unique and special purpose loan for partial construction of a house however, I couldn't find any financial institution that was willing to accommodate those requirements. I contacted Mortgage Choice and dealt with Andrew and Oliver. There service and knowledge of the loan market were excellent and they worked very hard and eventually secured the finance I was looking for. There responses were quick, timely, innovative and very professional. I would recommend Mortgage Choice, especially for those loans that fall outside the normal conditions.



---
I am an Australian citizen living overseas for the past five years. My husband and I dreamed of owning a property in Australia but we were turned down by Mortgage brokers because we were told that no banks would consider my income from my business for a loan. Just when we were about to give up, I saw some testimonials of Matt and his team online and sent him an email listing our circumstances. To my utter surprise and delight, he promptly replied back detailing the documentation that he required. Once that was provided to him, everything just took off! I was delighted to see how professional and positive he was. There was never any no-no, it was always, yes, it is possible. What I also especially want to commend is just how prompt he and his team consisting of Michael and Brice were in terms of responding to emails. They understood that living overseas, we had many many doubts and hence questions, so every question was responded to quickly and patiently, which was very important to us. We are so glad to have found Matt and his team and we hope they will continue to provide such excellent service to other clients in future.



---
Mortgage Choice, Brisbane City, made the whole process of selecting and applying for my home loan so easy. I really appreciated their knowledge and willingness to answer all of my questions. Thank you, Matt and all of the mortgage choice staff for making the purchase of my first home such a pleasant experience!



---
Would really like to extend a thank you to Brice and James from the team for assisting us with our first home loan. The prompt service and communication has been outstanding and is still ongoing even after we have settled. Thank you!



---
Best Brokers! They are working with you for your best solution. Matt and his team are super! Thank you guys!



---
Thanks so much for helping me arrange my mortgage when others failed! I really appreciate your help and I look forward to working with you again soon. Thanks



---
David was very approachable and always available to take my calls and answer my questions. When things didn't go to plan he offered alternative solutions and worked hard to make our loan application successful. Even when I was stressed and frustrated with the delays in the loan assessment process David remained calm and reassured me that it would all work out. He went out of his way to get our loan documents completed so settlement could happen on time. I'm very grateful for his help in getting us the best finance for our purchase.



---
It was a pleasure dealing with Dave Wang and Mandy Liu at Mortgage Choice. They were professional, well-informed, and prompt in providing updates. There were even times when Mandy took up the task of chasing me to ensure that I completed my tasks on time. Totally recommend them to anyone



---
David was absolutely amazing. He made everything so smooth for me and also was exceptional in explaining everything to me. David was extremely efficient in all aspects. I would highly recommend David. Elai was lovely and very efficient as well. I found David and Elai extremely knowledgeable and so easy to talk to. As this was my first mortgage, I feel very lucky I had both David and Elai to help me through this process. A huge Thank You mortgage choice for having 2 great staff members.



---
We had a relatively short time period between signing our contract and the settlement date and while there were a number of delays at the bank's end, we were kept up to date with progress throughout the process. Thanks a lot Robert and Anthony.



---
Robert and Anthony's customer service is exemplary. Their advice is easy to understand and their responsiveness second to none. Robert and Anthony were referred to me by a member of my family and I would have no hesitation at all in recommending their services to other family and friends seeking a honest and trustworthy brokerage services.



---
The team at Mortgage Choice Brisbane have been exceptional throughout the purchases of both of our properties. From our initial meeting with Matthew Cunliffe right through to settlement the team were professional and supportive. They made the whole process stress free. We couldn't recommend them more



---
Thank you so much for helping me achieve my dream of owing my own home. As a single parent with two dependents I had been told by so many banks/brokers that it would never be possible. The team at Mortgage Choice Brisbane City believed in me and got me my loan. I can't thank you enough for making a process, that didn't come without hiccups, go as smoothly as possible.



---
Great service and quick to respond. The Mortgage Choice Team took the time to understand my needs and I walked out of the office immediately with a much clearer understanding of the next part of my property investment strategy. They secured refinancing at fantastic rates in a matter of days, giving me confidence to purchase a second investment property....and hopefully a third!



---
Michael Harman made everything easier for me and my husband. He went above and beyond, answering every question we had along the process, organising, and finding the bank that suited our needs for our first home. He along with James Norton made buying our first property a breeze.



---
I have purchased a few properties with the help of Mortgage Choice Brisbane each experience has been positive! Matt has always given me a lot of advice for my financial circumstances that has helped me get the best loan and the team have been quick to contact me through the whole process whenever I needed advice or information from the bank! Next time I want a loan Mortgage Choice Brisbane will always be the first place I will contact thanks Matt and the team for making each time a positive experience!



---
Matt and Oliver have been great to deal with. Matt secured a refinance and home renovation loan approval for me and Oliver diligently managed the process from approval through to settlement. When it seemed the loan wasn't going to be approved, Matt persisted and found a way to make it happen. I'd highly recommend Matt and Oliver to anyone reviewing their mortgage needs.



---
Michael and James were amazing to deal with. After being stonewalled by our bank for over 10 months trying to obtain finance we were at our whits end. We decided to call Mortgage Choice Brisbane City branch and Michael was out to see us straight away. He gave us confidence that we would be able to purchase our dream home with no issues and he and James delivered what they promised. As a small business owner it's somewhat difficult to find someone at a bank willing to look over your finances and put in the time to make it work. Michael and James made the process stress free and it all came together on time and without any fuss. They were able to secure the funds needed to purchase our dream home, work around the security of our current home and business lending and made it so that we could keep, rent or sell our previous home without stress of trying to sell it in conjunction with buying our dream home. I highly recommend Michael & James and Mortgage Choice Brisbane City Branch to everyone. I can't believe how simple they made it and we are over the moon happy. Thank you so much.



---
Matt and the team at Mortgage Choice Brisbane helped take away the confusion around the mortgage application process. They provided very friendly service, and were easily accessible for assistance and clarification as the application progressed.



---
James Norton and Brice Booker of the Queen St branch were always available to assist me with my loan application. I appreciated the help to fill in the forms and promptly answering the questions I raised. It's a difficult process buying your first property - especially since I was purchasing it on my own, but they made the process as smooth as possible from the outset to the end.



---
It was a pleasure working with people who were so professional and had the best interest of the client in mind. I was always confident that I was being given the best, current options for me and my family which made the final selection of product easier. I always felt that Brice acted in my best interests and I appreciated that he listened to my needs and sought the best product for us. James' follow up support was extremely valuable and greatly appreciated when our current bank was slow to act. I would have no hesitation in using Mortgage Choice again or recommending them to others.



---
I have used Mortgage Choice twice now and both Michael and James go above and beyond to assist with every step in the process of buying property and refinancing. I would highly recommend this company.



---
Matt is the best in the Mortgage Broking business that we have ever come across! He is sharp, keen, resourceful and driven to work with his clients to help drive them to a smooth settlement. His assistant, James is a great asset to the Mortgage Choice team too. He followed through on Matt's requests efficiently and provided timely updates to us throughout the entire process. Thanks Matt and James!



---
I have been utilising Matt's services for the last 8 properties that I have purchased/sold over the last 7 years. He is professional, knowledgeable, efficient and easy to deal with. He also has a great team who make the whole experience seamless - Matt and his team are fabulous!




---
Would like to take this opportunity to thank both Matt Cunliffe and James Norton for their outstanding service in securing my Wife and I's first foray into the property market. Being an expatriate, living overseas and buying in Australia was a daunting task and these guys made the experience as painless as possible and were more than happy to promptly reply to any questions we had. Would highly recommend their services to anyone considering a mortgage. If they could do it for me 10,000 miles away am sure they could do it for you too! Fantastic job.



---
Brice has been so professional, helpful and loves what he does. He is awesome at his job and a lovely person too. You guys are lucky to have him there and I am lucky to learn from his expertise. A thousand thanks to Brice.



---
We found the whole process with Mortgage Choice Brisbane to be so easy! They answered all our questions, kept us up to date with everything and sorted our the bumps in the road. Thanks heaps for the work you did - we will most certainly be back!



---
Brice delivered on his promise and with all the hurdles he needed to over come he secured finance for our first home - with all the hurdles a lot of other brokers would put our circumstance in the too hard basket but Brice never gave up and showed true character and walked us through each demanding step the lenders requested and delivered the end result, James showed true customer service with regular updates and never missed a beat.



---
In every single dealing we have had with Michael and Matt at Mortgage Choice Brisbane has been a pleasure thanks to their superior customer service and financial expertise. Nothing was ever too much trouble and they go above and beyond to ensure everything is understood, under control and delivered on time. I'd have no hesitation in recommending them to anyone thinking of first time financing or re-financing. They are the leaders in their field!



---
I rang Mortgage Choice (after finding them on Google) because I'd had a very poor experience with another broker. I explained my situation to Matt, the limitations I'd had with the previous broker, and he was able to talk me through what I needed to make it happen without turning it into a negative experience. From the outset, he was courteous and pleasant and above all, willing to assist. As a single female and first home owner, this was so important. I had to be helped through the process. Justine took over part way through, and was great. She consistently kept me up to date, but what really shone through for me was when the settlement date for my property was mixed up. It had already been a lengthy process with settlement being pushed back many times, so when this happened, I know she worked super hard behind the scenes to push this through on the date I had planned. I was prepared to accept it being pushed out again, but when I found out she'd done all she could to get it over the line at the very end, I was really impressed. To me she went above and beyond. I would without hesitation recommend Justine and Matt and the Mortgage Choice team, and I'll be telling my friends about them too.



---
I got referred to Matt after being let down by another broker. Matt was professional, and worked very efficiently at getting the job done. Although my LVR was above 90%, but Matt still found an appropriate lender with a great interest rate. He made the process very simple, kept me updated at all times and answered any questions I had as a first time borrower. I would certainly use Matt again and refer anyone I knew to him if i was asked. Thanks heaps.



---
This is our second time working with Mortgage Choice and we continue to be very happy with support we have received. The appointments have always been quick and informative and the consultants are happy to accommodate to our needs. After our first contact, we gladly passed on contact details for a friend to get in touch with Mortgage Choice, who was also successful and pleased with the service provided. Based on this second contact we will still refer to the fantastic service we received from Mortgage Choice when speaking with others needing Mortgage information or support.



---
I just wanted to say that Matt was very resourceful and reliable. He was always available for advice and explanation on the process I was going through. I like that he was straight forward and that he didn't waste time in unnecessary explanation. I will definitely recommend Matt and Kathrine again to friends and family. I really appreciate their professionalism, calm and efficiency.



---
Matt offers confidence and comfort to the client from start to finish. He combines his industry expertise and product knowledge to guide and support the client throughout the interview and application process. Matt's ability to blend professionalism with a personal interest in delivering a favourable outcome is impressive!



---
After a preliminary analysing my current loan profile, Matt quickly decided the best lender to suit me and my case with his wide range of lender choices When I have some special questions from my past experience, Matt was patient to explain to me what can be done, what can not be done from his service with very understandable reasons. The responsiveness and professionalism are great. I was happily settle my purchase on time with Matt and Katherine's help even though I am not in QLD. thank you so much.



---
Brice and James from Mortgage Choice Brisbane have made the process for my partner and I very easy to get into our first home. Brice and James worked with our builder and bank during construction to handle all payments. Made it very easy and pain free for us. Highly recommend Mortgage Choice Brisbane.



---
As an Australian expatriate and serial property investor, Mortgage Choice Brisbane has always been my first choice and point of call in all of my financing and re-financing deals. Friendly, focussed and fantastic team.



---
Matt and his team again provided outstanding customer service and efficiency to ensure this loan proceeded smoothly. Matt is always available and regularly goes out of his way to help when needed. I highly recommend these guys the next time you are looking for a loan!



---
Matt is a genius! From the first meeting he was able to very quickly ascertain our financial situation, needs and goals. He was able to clearly and simply articulate the options (while impressing us with his wizardry on his calculator), it isn't one packaged solution for every problem. Matt has taken us through several property purchases now - and he always makes it sound easily doable, or identifies ways to make the deal work. And it does....until you hit the beauracy of the banks....but then he and his team guide you through this process too, step by step, until you achieve success, and get the mortgage you wanted. Matt is part of my property investing team...I know when I call Matt he knows what he is talking about and can present the facts and possible options in a way that makes sense to me. He knows us - we aren't just a number....and he is already helping us achieve our goals through his expertise. I recommend Matt and his team without reservation.



---
Matt and Rob saved my life by providing me with pre-approved mortgage at the moment when nobody in Australia was borrowing money to foreigners. Rob was assisting me with documents. He was always expressing readiness to assist before I even considered his help. I never had to wait for his replies. I feel Rob provided very high standard of customer service and I liked his enthusiasm.



---
On behalf of my family and myself, we would like to thank you both on the effort and time that was dedicated for the approval of our new house. We were both very impressed with your company, Mortgage Choice, and the professionalism with which you went about creating the final outcome for us. We heard about your business by word of mouth and we can assure you, that same word will not stop at us. We wish both you and your company all the best for the future, and we hope to see you there.



---
The whole process from beginning to end was seamless. We can't speak highly enough of Mortgage Choice in Brisbane. Being new investors with a million questions, they were amazing. They were patient, promptly returned our calls and even came to our home to assist with the signing of the documents. An excellent team effort all round.