Mortgage Broker - Matt Wallace Hornsby - Turramurra - St Ives Putting People Into Homes!
Want your dream home sooner? - Relax - Matt's got this!

You focus on finding your dream home, Matt will focus on finding you the best home loan.

By the way! - Matt's services are free to you!
Call Us
Office - 0420 489 688
Mobile Broker
Hornsby and surrounding areas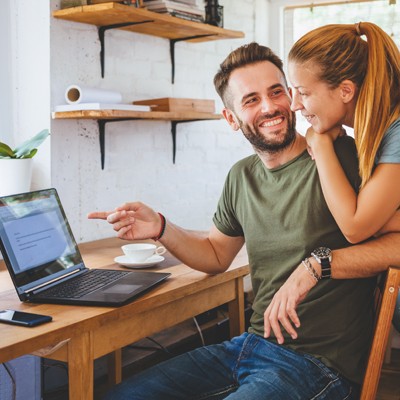 Latest home loan interest rates
If you haven't received an email confirmation within a few minutes, please check your junk mail.
Start your home loan journey today
Your home loan experts in Hornsby, Thornleigh, Pymble and Turramurra
As your local Mortgage Choice broker in Hornsby, Thornleigh and the surrounding region, we can give you a competitive edge with expert advice and tips to make sure you are as prepared as possible for your new home purchase.
As home loan experts, we know which lenders are happy to finance your home loan application, regardless of your background, financial history or current financial situation.
Most importantly, we will be able to answer any questions you have, give you tailored advice to achieve your goals, and explain concepts you may not have considered. If you're ready to start your home loan journey, get in touch with Matt Wallace.
What makes us different? Paid the same!
As a Mortgage Choice broker, we pride ourselves in ensuring our customers' needs are always put first, which comes down to the way we are paid. We are paid the same rate of commission regardless of which home loan is chosen from our wide choice of lenders.
With other mortgage brokers, that's not always the case. Many of the major mortgage broking groups in Australia simply pass on the different rates of commission to their brokers.
Choosing the right home loan
We know that finding the right home loan can feel incredibly overwhelming, which is why it's our job to guide you through the process. During our initial consultation, we will meet with you to discuss your goals and circumstances!
From there, we will assess hundreds of loan products from a broad range of lenders and present you with your options. We will then complete and submit the appropriate documentation then follow the application through to settlement.
And, the great news is our service is at no cost to you and you can chat with us without obligation.
If you're ready to speak with a broker who truly cares, then get in touch with Matt Wallace, your broker in Hornsby, Thornleigh and surrounding areas. Call Matt on 0420 489 688.

Why Choose Mortgage Choice - Matt Wallace?
As a qualified mortgage broker with over 20 years of experience in leading sales teams and providing great customer service, I'm confident that I can help you too. I truly feel great satisfaction when I have been able to help people achieve a life goal and feel that helping people achieve the dream of owning their own home will be as rewarding as it gets.
If you would like to organise an obligation free chat, don't hesitate to reach out to me by:
Email: Matt.Wallace@mortgagechoice.com.au
Phone: 0420 489 688
What services do we offer?
Property Market & Home Loan Research
Searching for more information? We have a lot of free resources that will help you on your journey. To get started click the link below to access them.
Call Mortgage Choice Broker - Matt Wallace on 0420 489 688.
The right home loan for your needs
Our mission is to find the right home loan for your individual needs and to always have your best interests at heart. Plain and simple. Which is why we have such a wide range of lenders to choose from. We can search through hundreds of products to find something tailored to your situation. ~
Positive: Professionalism, Responsiveness
If you are looking for someone to go the extra mile for you and make sure you get the best deal available at the current time then I know from past experience that Matt is the person I would contacting or recommending to a friend or family member.
I am very pleased to be able to provide Matt with a review here on Google. Having known him for quite some time he is always very approachable, and you know he'll give you 100%. Matt is a true professional and I can honestly say that if I required the services of a mortgage broker then I wouldn't hesitate to get in touch with Matt.
I have known Matt for many years and know how hard he works to achieve the needs and wants of his customers. I highly recommend Matt as a mortgage broker and wish him all the best in the future.
First home buyer's guide
Purchasing your first property can be an overwhelming process and there may be steps you are unsure or unaware aware of. This guide will walk you through all of the steps involved in the buying process.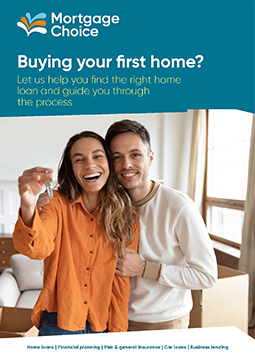 Help me
calculate