Meet the friendly team at Mortgage Choice in South West Brisbane!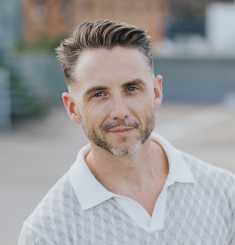 Matt Cunliffe
Owner Partner
Matt began his foray into the world of home loans in 2004 when he began his career at ANZ Bank. Within 18 months of working for ANZ, Matt became the youngest mortgage specialist in Australia. Since then Matt has continued to go from peak to peak in all aspects of lending. In 2008 Matt joined the team at Mortgage Choice and from the outset has been driven to provide the most stellar experience for our clients home and investment loan needs.
With property, and the lending that goes with property, being a passion of Matt's, he has purchased and built a number of properties (for personal and investment use) which ensures he has 'hands on' knowledge when dealing with all of our client scenarios.
Matt goes above and beyond in many ways, and prides himself on providing a personalised service tailored to everyone's individual needs. In May 2011, Matt became the General Manager in Brisbane and in July 2015, bought the Franchise which has now been established for 15 years. Matt and the team strive to ensure all of our clients have the most seamless of interactions.

Matt has recently received the following accolades:
2015: Better Business Awards QLD Finalist - Best Finance Broker
2015: Better Business Awards QLD Finalist - Best Residential Broker
2015: Better Business Awards QLD Finalist - Best Branded Office
2014: Better Business Awards QLD Winner, Broker of the Year, The Adviser
2014: Better Business Awards QLD Winner, Best Residential Broker, The Adviser
2014: Better Business Awards QLD Winner, Best Branded Office, The Adviser
2014: Better Business Awards QLD Finalist, Rising Star, The Adviser
2013 - 2015: Elite Business Writer (Top 50 Brokers), The Adviser
2013 - 2015: Top 100 Brokers, MPA Magazine
2013 - 2015: Top 30 Brokers under 30, The Adviser
2013, 2014: BrokerIQ Finalist (Top 6), Australian Broking Awards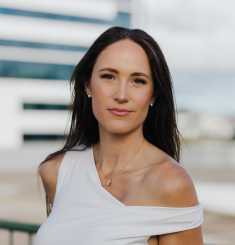 Hanna Cunliffe
Owner & Office Manager
Hanna was involved in the acquisition of Mortgage Choice Brisbane CBD in 2015 and is now Owner and Office Manager. Hanna has extensive experience in Administration and office management with over 10 years working in Education and Tertiary settings.
An amazing client experience is paramount to the success of our business, Hanna oversees the daily operations of the business to ensure this is delivered. Hanna also enjoys the art of conversation and will never let the chance of a chat with our clients slip by.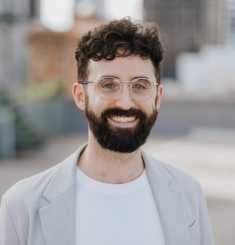 Brice Booker
Finance Broker
Brice joined the Mortgage Choice Brisbane City team mid 2015, after spending five years in the UK and USA working in sales and operational roles.
With a Diploma of Business, Marketing and Advertising under his belt, coupled with a strong background in customer service, Brice builds long-term relationships with each of his clients.
Creating a positive client experience is what sets him apart from the rest. His unwavering enthusiasm and attention to detail makes him an asset to The Mortgage Choice team.
Andrew Clough
Head of Group Operations
Andrew joined the Mortgage Choice Team after 10 years as a successful leader and senior manager in the property and finance sector.
With a Bachelor's Degree in E-Commerce, a Diploma in Financial Planning, and a Diploma in Finance & Mortgage Broking Management, Andrew has particular skills and achievements in financial and commercial viability, risk assessment, team creation and leadership.
He has a proven ability to deliver successful, profitable business outcomes and demonstrated success in creating value for clients.
Andrew is a leader with high drive and energy, outstanding results and sound ethical and professional standards.
Sean Bailey
Financial Adviser
Sean has over 20 years of experience in the financial services industry, working in investment banking, funds management, and financial planning. He has been a Financial Adviser since 2005.
Sean enjoys working with people and has a passion for financial markets. His love of financial planning stems from being able to interact with people and connect with them on both a personal and a financial level. He loves being able to help clients navigate the complex areas of superannuation and insurance, and ultimately achieve their financial and lifestyle goals.
James Norton
Senior Loans Processor & Broker Assistant
James joined the Mortgage Choice team in 2014 bringing with him a strong focus on delivering outstanding customer service. As Brice's assistant, James provides a friendly and professional point of contact throughout the entire loan process and aims to ensure everything runs smoothly from application to settlement. James prides himself on always going above and beyond to meet individual needs and ensures the timely delivery of positive outcomes for our clients.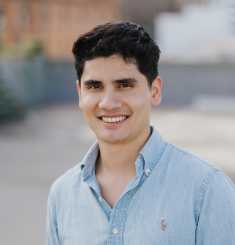 Robert Borgia
Brokers Assistant
After completing his Bachelor of Commerce majoring in Finance and Accounting at the university of Queensland, Robert joined the Mortgage Choice team in early 2016. With extensive retail experience working with customers face to face, briefly working in the banking industry, and combined with his recent university studies, Robert will ensure clients have smooth experience during the entire loan application. No matter what your financial needs are, Robert will go the extra mile to ensure these are met.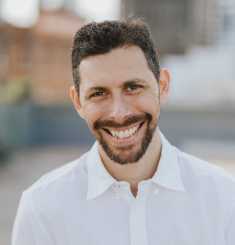 Oliver Kunning
Brokers Assistant
A positive outcome is the motivation behind every application and Oliver strives to bring this throughout the loan process. Retaining valuable experience from his background in customer service and hospitality he understands the importance of communication between broker, lender and client paired with timely results. For Oliver each day brings a new challenge and the opportunity for another great result for our clients.
Hayley Dunning
Reception & Marketing
Hayley has recently finished her Bachelor of Business majoring in Marketing and is looking forward to utilizing the knowledge she has gained at university in her role at Mortgage Choice. She has previously worked in a loan settlements team so she understands the settlement process and the significance of this step in someone's life. She therefore always strives to provide the best service to customers and ensure that their needs are always met. Hayley brings her friendly nature and her willingness to always go above and beyond to this role and she will be a valued member of the Mortgage Choice team.