Mortgage Choice Broker & Home Loan expert for Whittlesea and surrounds, from Bundoora, Mill Park, Doreen through to Kilmore
Looking for a home loan? Talk to Melanie Shillinglaw, your local Mortgage Choice broker from Doreen, VIC. Let us research and compare over 20 lenders for you.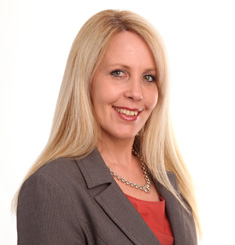 Call Us

Mortgage Choice Doreen

Office - 03 9717 2885

Fax - 03 9717 8998
Open Hours

Mortgage Choice Doreen

Monday - Friday: 9:00am - 5:00pm


After hours by appointment

Free Appointment
Hello, I'm Melanie, your Mortgage Choice broker servicing the north and north-east.
I'm a local, a mother of two and have bought and built in the area, so I understand from a personal level how confusing the lending market can appear, but from a professional level, I know how to make it work for you.
The area of Whittlesea and its surrounds is a beautiful and diverse region with a host of property opportunities to suit all types of property purchasers. There's greenfield land sales for those wanting to build their dream home. We have many estates a few years old, so people will be coming out of the 'honeymoon period' of their loan and may be suited to refinancing.  We also have metropolitan areas, rural and semi-rural allocations... there's such a wide choice.  
So too in the lending market, there's a lot of choice these days, and not all loans are suited to all circumstances. It's important to research and understand your options in order find the loan most suited to your individual needs – and that's where I can help.  
Finding the loan that's right for you
Following an initial chat about your plans and goals, I do the legwork for you. Using the resources of Mortgage Choice, I carefully analyse dozens of loan products from our panel of over 20 lenders to find the loans most suited to your needs. I'll explain the options in simple terms – no 'bank jargon' – and answer all your questions to help you make the most informed choice.  
Making the process easy for you
With the research done and decision made, I'll prepare and submit the application for you. I'll follow it up with the lender and manage the process right through to settlement. The whole time I'll keep you up to date with the progress and I'm always here if you have any questions.  
Personalised and flexible service
We're all getting busier these days and finding the time to address important personal finance matters during office hours doesn't suit everyone. That's why as a mobile Broker, I work around your schedule, and will come to you, when and where it suits.  
My service is tailored to you and your needs. If you need quick turnaround, I'm on it. If you need time to make a decision, that's okay too. And I never get tired of answering your questions, no matter how many you may have.  
My home loan service is no cost to you
Mortgage Brokers are paid by the lender, so my home loan service is at no cost to you.
Even if it's just to get an understanding of what options there are, why not give me a call and we can meet.
I can help you with a range of financial services
I can assist you with information and guidance on a range of finance issues including:
First home buyer loans
Second home buyer loans
Investment property  loans 
Refinancing 
Bridging loans       
Personal and Commercial loans
Car and equipment loans, leasing and hire-purchase          
Insurance
Call me today on 0433 690 510 to organize an appointment for a time that is convenient for you.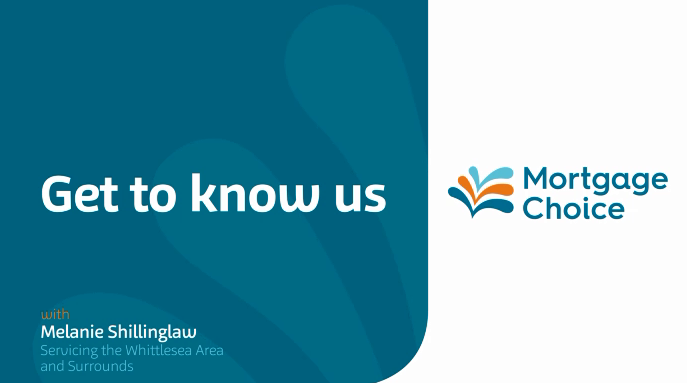 The right home loan for your needs
Our mission is to find the right home loan for your individual needs and to always have your best interests at heart. Plain and simple. Which is why we have such a wide range of lenders to choose from. We can search through hundreds of products to find something tailored to your situation. ~
Client reviews
Melanie has our regular broker for a number of years. She gives us the best advice possible that will benefit our financial situation with regards to home loans and lenders. She has been there to respond even on leave - that level of service is why I will continue to utilise her services.
Melanie took us through the mortgage process with the utmost professionalism and diligence, and secured us the best deal possible for our needs. She communicated to us in laymans terms so we completely understood what was offered from lenders to satisfy what we wanted. She became our one stop source of advice and information, and made the journey of buying a home easier than we ever imagined. Melanie is a wonderful asset and advocate of Mortgage Choice!
Just wanted to say a huge thank you to Melanie Shillinglaw from Mortgage Choice for the excellent service while helping us to refinance our mortgage. I was not really sure what to expect, having used a mortgage broker in the past and not being satisfied with the experience. I decided to give Melanie a go after reading her profile and the information on her Facebook page, she really seemed to know h... read more
Hi..Chris here. .just wanted to thankyou for your help and patience in setting up my refinancing. Kelly and I are very happy to know that we are no longer getting ripped off and some extra money may be leftover for our family to use to enjoy our time more. I will gladly refer you and your business to my friends and family. Thanks again.
We would like to thank you, most sincerely, for all of the help you've given us. From the very beginning you have made us feel comfortable and have always been very approachable. We especially appreciate all of the time you've taken to get our loans in order not once but twice.

We are extremely fortunate to have found you Mel. Thank you.
My many thanks and compliments to Melanie Shillinglaw. Melanie Shillinglaw- Mortgage Choice in Doreen and surrounding Suburbs provides an outstanding service, she is warm, friendly, caring and very good at what she does. Last year I refinanced with Melanie and was very happy with a rate she negotiated for me that was almost 1% below everyone else, no fees, much better than NAB and resulted in me sa... read more
We both just wanted to say a huge thank you for all your help and awesome service. Aaron and I were so nervous and scared we would never get a loan for our dream home. But you went out of your way, above and beyond to help us and made the whole process so much easier. We can't thank you enough because this definitely wouldn't have happened without you. We will be recommending you to everyone. Thank you again for helping to make our dream finally come true.
We were so pleased with the service Melanie provided. She was very friendly, efficient & always made herself available with times that were suited to our needs. We are extremely happy with all the assistance & advice she gave us to get our finances back in order.