Your local Home Loan Mortgage Broker in Modbury, Tea Tree Gully, Golden Grove & surrounds
Mortgage Choice Modbury - Melissa Burt
Helping you make better choices for a better life.

Its important to review your home loan every few years to see if there is a better home loan for you. I could help you make a better choice with your home loan by comparing over 20 lenders at no cost to you. At Mortgage Choice Modbury we know that better choices lead to a better life. Call today 82632930 or 0403 382 327.

Call Us
Office - 0403 382 327
Open Hours

Monday - Friday: 9:00am - 5:00pm


After hours by appointment
Address
Shop 20, Pelican Plaza, 1007 North East Road
MODBURY,

SA

5092



Welcome to Mortgage Choice in Modbury.
Located in Pelican Plaza at Modbury, our team are here to help you to:
Buy your First Home

Upgrade to your next Home

Invest in Property

Refinance your current home loan to a lower rate or

Access the equity in your home for something special
Why not call us now on 0403 382 327, to find out your borrowing capacity and what is involved in financing your move, goal or purchase. In less than 5 minutes, we will ask you some simple questions to understand your needs. That way, we will have some excellent options to discuss with you when we meet.
Or why not request a call back. Just tell me when you would like me to call.
Either way, we will guide you through the process, taking care of all the paperwork and leaving you to focus on your property ownership goals.
Good news too! Our service is at no cost to you because the lenders pay Mortgage Choice.
Please call in to our office located at Shop 21, Pelican Plaza in Modbury or we can come to you.
Call us today on 8263 2930. We look forward to finding the right home loan for your needs and helping you to achieve your property ownership goals.
Suburb Profile - Modbury
Modbury is in the heart of the City of Tea Tree Gully, a relaxed 25-minute drive to Adelaide's CBD and a gateway to the Adelaide Hills.
Key attractions for Modbury include Westfield Tea Tree Plaza and its outdoor dining precinct, the ever-popular Civic Park, Modbury Hospital, and the O-Bahn busway which links Modbury to Adelaide in under 20 minutes.
Modbury is surrounded by lush green open spaces, playgrounds, cycling paths and walking trails.
Invest in affordable spacious homes and modern living - ideal for first-home buyers, people looking to upgrade and investors.
Modbury is the major business district of the north-east, with strong jobs growth and low unemployment rates.
See Modbury suburb profiles for further information and the latest property listings.
Real Estate expert Terry Ryder has written a comprehensive report on Modbury and the City of Tea Tree Gully. The report outlines the local housing market and detailed suburb data. A must read for anyone considering the Modbury area for their next home. Read the report here.
Suburb Profile – Wynn Vale
Did you know that the size of Wynn Vale is approximately 4.4 square kilometres. It has 25 parks covering nearly 22.2% of the total area. In 2016 the population was 7757.
The predominant age group in Wynn Vale is 50-59 years. Households in Wynn Vale are primarily couples with children and are likely to be repaying between $1800 - $2399 per month on mortgage repayments. In general, people in Wynn Vale work in a professional occupation.
In 2016, 77.8% of the homes in Wynn Vale were owner-occupied. The average length of ownership of a Wynn Vale property is 11 years. Total new listings for sale in the Wynn Vale area over the last 12 months are 99 with 26 currently on the market. Currently the median sales price of houses in the area is $444,000. The suburb is surrounded by many great schools such as Kings Baptist Grammar School, St Francis Xavier Regional Catholic School, Gleeson College, Pedare & Golden Grove High School to name a few.
If you are looking to buy a home or investment property in Wynn Vale or any of the surrounding suburbs please call us on 8263 2930. We can provide you with a free property report on any home that you are interested in. The report provides you with information such as when the house last sold, how much for and how long it has been on the market. All great information that can help you to negotiate the right purchase price. A pre-approval can also put you in a great negotiating position when it comes to making an offer on your dream home or investment property.
Call us today on 8263 2930. We would love to assist you!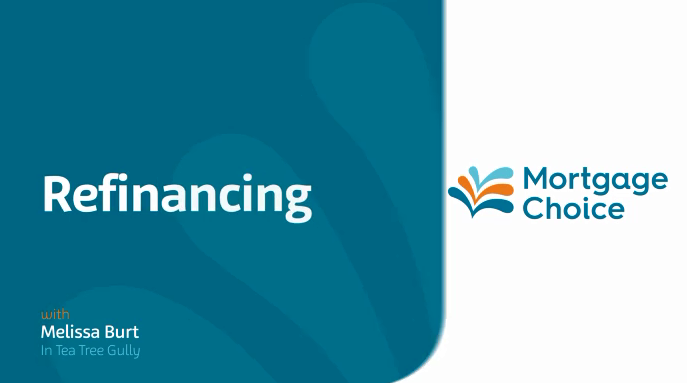 The right home loan for your needs
Our mission is to find the right home loan for your individual needs and to always have your best interests at heart. Plain and simple. Which is why we have such a wide range of lenders to choose from. We can search through hundreds of products to find something tailored to your situation. ~
Thanks Melissa. The product you recommended was fabulous and we were really impressed with the interest rate offered.

We loved the way you followed up and constantly communicated at each step of the way. We are so busy with long hours at work, and it was so nice to have your communication over email/telephone to fit in with our schedules, not to mention the added service of visiting us after hours.
We found it a pleasure to deal with you during our recent refinancing exercise. You were warm and friendly while still approaching all aspects of the process in a professional manner. You were in constant communication with us, ensuring we were kept up to date through the entire process. We would have no hesitation recommending your services to friends and family - in fact we already have.
We were very pleased with the commitment shown to us and the professional way our loan was handled.
A professional and friendly approach that made the experience painless and better for our finances.
You went over and beyond to ensure the process was smooth and swift, even attending to my queries whilst on holiday. More than happy to use your services again. Very customer centric. Thanks.
Refinancing my loan was stress free with Melissa Burt from Mortgage Choice. It was convenient as she came to my house for every appointment, making it easy to fit into a busy schedule. I would highly recommend Melissa Burt to anyone wanting to refinance, or anyone looking for their first home.
Thank you Melissa. I was extremely happy with all you did for me. Loved the fact you could come to our home at anytime. You have a very professional manner combined with a very compassionate side. In all, you were wonderful to deal with and I would certainly recommend you on.
Great service & care in looking after everything required to get the loan needed. Excellent service. Highly recommended for everyone needing to source information and loans.
Melissa provided us with great advice and friendly service. She was easy to communicate with, empathetic and reassuring during what was, at times, a stressful process because we were buying and selling on the same day with a short settlement timeframe. We would highly recommend her to our friends and family
Melissa was very professional and very knowledgeable of all loan products from many Banking Institutions. We found Melissa to be very easy to deal with. She always did what she said she would do and we trusted her judgement. We will use Melissa again as she has integrity.
We really appreciated you visiting us 'after hours' to get everything organised, realising that you had to go out of your way a bit. Excellent communication throughout the process and in the end we got the mortgage we were after. Thanks !
Melissa was very comforting in the total process of obtaining a home loan for my investment property and catered to my individual needs to get me just what I needed. Thanks so much!
Melissa your ongoing support and assistance was second to none.

Your professionalism and knowledge certainly stood out.

I will be recommending you to friends and family, just like I was recommended by a friend to contact you.

Couldn't have asked for better service or communication!
I would definitely use and recommend Melissa in the future.

Melissa was a courteous, professional lender that was well informed about products available for her clients.
Her continual updates throughout the process were great and showed she cared about her clients needs.
I would recommend to anyone, to use all of the services Melissa provides.