October 16, 2017
Melissa Burt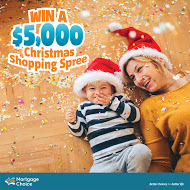 When was the last time you had your home loan checked?
If it's been several years, you could be paying too much.
As a homeowner, it is very easy to take a set and forget attitude towards your mortgage, but with the market constantly changing, it is always worth checking to see if you can nab yourself a better deal.
In recent months, lenders have been adjusting the interest rates on their home loan products, with some now offering fixed home loan rates as low as 3.69% for a three-year term and variable rates as low as 3.64%.
Moreover, while the Reserve Bank of Australia have left the official cash rate on hold at 1.5% for more than year now, it is inevitable that they will eventually rise.
As such, there no better time than now to have your mortgage reviewed.
You may be able to lock in a sharper rate, thereby saving on interest, and with a fixed rate home loan, you are safe in the knowledge that your monthly repayments will stay the same for a certain period of time.
As an added incentive, if you undertake a free home loan health check with Mortgage Choice between now and December 5, you will enter the draw to win a $5000 shopping spree - just in time for Christmas.
All you have to do is make an appointment and meet with your local Mortgage Choice broker.
What have you got to lose? At the end of the day, a free home loan health check could help you save money and/or reduce how long it takes you to pay off your loan.
The competition is open to all Australian residents, but limited to one entry per person, with the winner notified by phone and confirmed by email on Thursday, December 7.
Call Melissa Burt and the team from Mortgage Choice Modbury on 8263 2930 or 0403 382 327. We would love to help you make a better choice for a better life!