Our Team do all the Legwork !!
As your local Mortgage Choice home loan experts, it is our job to do all the legwork, complete the necessary paperwork and do all the following up on your behalf.
When we first meet we will review your short and long term financial goals to ensure that we can support you now and in the future..
Our service continues long after your home loan settles with regular contact and free home loan reviews.
This is vital in ensuring you continue to have the right home loan for your needs.
It also provides the opportunity to review the equity you have built up in your current home, should you be considering future property purchases.
We pride ourselves on helping you pay off your Home Loan sooner and giving you the best possible solutions that are financially beneficial for you, not the lender.
Our team will do all the work for you in getting you the right home loan. so why not contact us today to see how we can assist you in reaching your financial goals.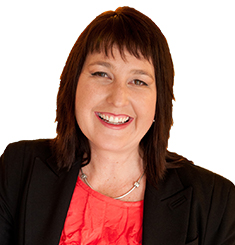 Melissa Burt
With over 16 years experience in the finance industry, I have the expertise to assist you to find the right home loan for your needs.
I started my career in the Credit Union industry, where I worked for 10 years. I then moved to Colonial State Bank before accepting the role of Senior Franchise Business & Marketing Manager for Mortgage Choice in SA & NT.
Whilst working in the Mortgage Choice State Office, I accepted the role of State Manager for Mortgage Choice in SA/NT for 12 months, before purchasing my own Mortgage Choice business in the Tea Tree Gully area.
Having worked for Mortgage Choice for the past 4 years, I am really pleased to be returning to what I enjoy most, which is helping my clients to get the best home loan for their needs.
I have a passion for real estate and have lived in the local area all my life.
I look forward to meeting with you and helping you to get the best home loan for your needs.
Call me today on 0403 382 327
Lachlan Semmens
Holding an Advanced Diploma of Financial Services and with over 7 years experience in the Finance Industry, I am well equipped to service your financial planning needs.

Having worked with a wide variety of customers, I've gained experience in all areas of financial planning, particularly wealth protection. Given how hard we all work to gain financial prosperity, ensuring that my customer's path to success can continue through all that might happen in their lives is tremendously important to me.

My love of financial planning stems from having seen the great value that quality, strategic advice can add to a person's life.

Whether my customers have a complex need, or are looking for a simple financial tidy up, I thoroughly enjoy helping them gain a greater understanding of their financial position, and working with them to implement a plan to make the most of their money.