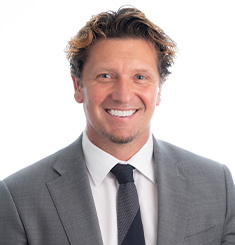 Michael Barrett
Mortgage Broker / Franchise Owner
With over 30 years experience I have a passion for the property market and my experience in both the banking industry and also the construction industry allows me to:
Understand the lending process from beginning to end

Navigate the maze of loans on behalf of my clients

Put the customer needs first

And understand the process that they are going through, which can be quite daunting and confusing
Patrick Jong
Financial Adviser
Holding an Advanced Diploma of Financial Services (Financial Planning) and over 5 years experience working as a Financial Adviser, I am well-equipped to service my clients' financial planning needs.
My love of financial planning stems from the ability to help people enhance their livelihood and protect them from the uncertainties in life. There's nothing like knowing you've helped someone take the necessary steps to build their wealth whilst making sure they have access to it when it really counts.