NSW Office of State Revenue
If you are buying or building your first home, you may be eligible for benefits under the First Home Owner Grant Scheme, NSW First Home Buyers Supplement, Australian Government First Home Owner Boost and the First Home Plus Scheme.
Learn more

realestate.com.au
You're looking at Australia's most popular real estate website. Every month since October 2000 we've helped more people find a home than any other Australian site.
Learn more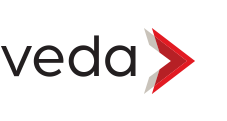 VEDA - Credit Report
Veda is Australia's No 1 credit reporting agency. On this page you can order your credit report and credit score report.
Learn more
Michael Story Solicitor
Michaels office is located in the heart of Blacktown.
I have used him several times personally and have been referring clients to him since 2000.
Michael is an expert in all matters relating to property purchase and I recommend him highly.
His office can be contacted on 9831 8266