Your award-winning local mortgage broker and home loan specialist servicing Brisbane North, Albany Creek, Bracken Ridge, Chermside and Lower Sunshine Coast.
, KALLANGUR QLD 4503
Tel: 07 3482 2744 Fax: 07 3482 4301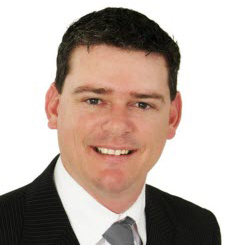 Michael Kidman

0416 057 569
Lauren Parker
Enjoy a positive loan experience
Know the feeling of tailored, expert lending advice from Michael Kidman - your award -winning Mortgage Choice broker.
Michael's expert advice will take you in the right direction when you require:
Home Loans
Investment Loans
Refinancing and debt consolidation
Personal Loans
Car Loans
Commercial loans and leasing
We go the extra mile for you
Michael and the team at Mortgage Choice in Kallangur can help you choose from hundreds of home loans offered by Australia's leading lenders including the major banks.
We'll assist you with your application, and take care of the paperwork, keeping you informed of the progress of your loan all the way to settlement.
We can find the right home loan at no cost to you
We provide you with a no cost to you service as we are paid by lenders. Rest assured, we recieve exactly the same payment regardless of the lender you choose, so you enjoy the benefit of unbiased home loan advice.
Michael Kidman and his Mortgage Choice team service the Moreton bay region including Brisbane north, Bracken Ridge, Chermside and lower Sunshine coast.
Discover the difference
With flexibility, friendly service and a "go the extra mile" attitude, you can relax and rest assured your finance needs will be catered for.
Call Michael Kidman today on 07 3482 2744 or simply click the contact us button at the top of this page.
Review
"The service & help we recieved from Michael was outstanding. Thank you for your help and honesty"
Jason Lewis & Lisa Watson, QLD
Read more reviews
Latest
blogs
Published: 9th November, 2016
Looking for landlord or new home insurance? Allianz is offering Mortgage Choice customers 12 ...
Read more blogs
Latest
media release
Published: 22nd November, 2017
More than 40% of Australians don't have enough money to pay for 'emergency expenses', new data has revealed.
Read more media releases