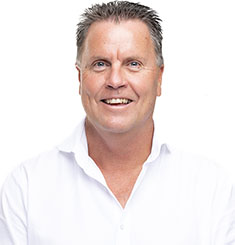 Andrew Sawyer
Andrew purchased his first Mortgage Choice Franchise in September 2001 and now has 4 franchises under management with offices in Belmont and Mandurah.
Andrew is a four time finalist in the Annual Mortgage Choice sales award and won the MFO (Multiple Franchise Owner) category (WA) in 2004. He also won the prestige High Flyers award in 2007 & 2013 for annual settlements.
Andrew is a former Area Director of the Entrepreneurs Organisation (EO), which has a global membership of 8,000 business men and women and he has an extensive network of professional clients and colleagues. He specialises in clients that have debt portfolio of over $1 million.