Your local Perth, Applecross and surrounds home loan experts. We can meet you at a time and place that is most convenient to you.
From the heart of the city through to Applecross and the inner southern suburbs, then out to Hammond Park - we've got you covered. Michael Papapetros and Mortgage Choice Perth, Applecross and surrounds team are your local home loan and financial experts. Let us help you get the best out of your finances.
Booragoon
5.0 (114+ total reviews)
Aggregated from:






Call Us
Office - 0439 799 313
Open Hours

Monday - Friday: 9:00am - 5:00pm


After hours by appointment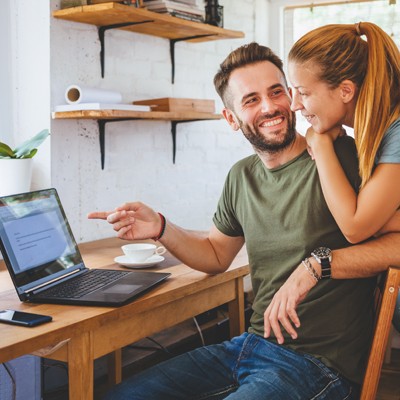 Latest home loan interest rates
Start your home loan journey today
At Mortgage Choice in the Perth, Applecross and surrounds , we understand our local community, because we're part of it.
Our team of home loan experts live, work and play in Perth, and love nothing more than helping their community with all their home loan, car loan, business financial and financial planning needs.
We've helped hundreds of local Perth residents over the past 7 years. Our friendly team to help make your dreams come true.
Why choose Mortgage Choice in the Perth, Applecross and surrounds
Our focus in on you, our client. We do all we can to help make applying for finance easy, right from the start, and we do what is best for you, not what is best for the bank. We listen to your situation and needs and then offer you various solutions that suit your requirements.
Right loan for you. At Mortgage Choice in Perth, Applecross and surrounds , the only thing that matters to us is the home loan that's right for you.

Wide choice. We can compare hundreds of highly competitive home loan options from a wide choice of lenders, including the big banks.

Less stress. We make it easier for you by preparing the paperwork, lodging the application and following up with the lender for you as your loan progresses to settlement.

No charge. There is no charge to you for our home loan service because the lender pays us after your loan settles.

Range of products. We can also help you with commercial loans, car loans, personal loans, asset finance, general insurance and credit cards.
It is all about choice!
At Mortgage Choice in Perth, Applecross and surrounds , we build lifelong relationships with our valued customers in our local community. We service the Perth, Applecross and surrounds and surrounding suburbs.
Our team of local brokers have access to hundreds of home loan options from over 27 leading banks and lenders and offer you a no charge to you home loan service.
We offer professional advice for a wide range of requirements, such as:
First home buyer finance;
Next home finance;
Property investment loans;
Home loan refinancing;
Fixed, variable and interest only home loan packages;
Debt consolidation;
Commercial and small business finance;
Personal and car loans.
What makes us different?
We know how important it is for you to be able to trust the advice you are receiving from our experts. So, how do you know if your mortgage broker is really recommending the right home loan for you? Our home loan service comes at no cost to you because we get paid a commission by the lender when you settle a home loan.
My partner and I were very pleased with MIchael Papapetros's help in lowering the interest rate on our home loan. I would recommend Michael to anybody that needs a new home loan or help lowering their interest rate with their current home loan. He was very good at negotiating a lower interest rate for us. We very much appreciated his help.

Karen Bell (Refinancer) Adelaide, SA
We're here to help!
Whether you're a first home buyer, upgrading to your next home, getting into property investment, or wanting to refinance your existing loan, the team of local Perth, Applecross and surrounds home loan experts can help you make the right move. We'll be here for you at every stage of the process.
Contact us on 0439 799 313 to meet at a time and location that convenient for you.
We service the areas of: Perth, Applecross and surrounds
What do I have to do when applying for a home loan?
What's the difference between fixed rate and variable home loans?
How much can I borrow for a home loan?
The right home loan for your needs
Our mission is to find the right home loan for your individual needs and to always have your best interests at heart. Plain and simple. Which is why we have such a wide range of lenders to choose from. We can search through hundreds of products to find something tailored to your situation. ~
Client reviews
Michael has been amazing in securing a low rate refinance for me recently which went through seamlessly with no hiccups. All the hard work was done by Michael and his communication, speed and professionalism was superb throughout the whole process. I highly recommend dealing with Michael with finding the best loan. Thanks again Michael
I have known Michael for a couple of years now and hope to be dealing with him for many more years to come.

A pure professional and passionate about helping people.

Consistently going Above Beyond in finding the best deals on the market and locking them in with amazing turnaround time.

With the recent rate hikes, I was in a difficult position financially and now able to look forward to more family time.

Highly recommended

Thanks again Michael. You are a Gem mate
Michael was extremely helpful and friendly through my first home loan experience. He is always willing to answer any questions and is quick to reply and is always concise. Really recommend him and will definitely be engaging him in the future.
Michael is an exceptional mortgage broker who goes above and beyond to help secure the best mortgage for your needs. I have been lucky enough to have Michael assist me over the last few years with all things loan related and he has definitely not disappointed. I would highly recommend Michael to anyone wanting to buy, invest, or refinance as he does all the research needed to assist with every step. Best in the business.
If you are looking for anything with home loan then you can't go wrong by choosing Michael. He is very experienced and truly professional through the whole process and ensure that the job is done based on your budget and needs. He is also very reliable and easy to communicate.

I highly recommend his business for all your home loans requirement.
My family couldn't be happier with the service Michael provided. He helped us secure a better deal with a different bank. Michael was professional, knowledgeable, and proactive throughout the entire process. He was always available to answer any questions we had and provided regular updates on the progress of our application. He made the entire process of refinancing my mortgage easy and stress-... read more
I recently had the pleasure of working with Michael Papapetros for a refinance and new home loan. I cannot recommend him highly enough. Michael is an exceptional mortgage broker who went above and beyond to help me through the entire process.

From start to finish, Michael was professional, knowledgeable, and always available to answer any questions I had. He took the time to listen to my needs... read more
Michael managed our refinancing for the purchase of our new house within a 30 day settlement and was on top of all the details and issues throught the entire process, would not have been achievable without his assistance. Michael was elite in the way he maintained communication with us and responded to every email and phone call promptly. I would highly recommend Michael to anyone looking for a... read more
I've used Michael for 2 mortgages, he is diligent, proactive and energetic. He worked tirelessly to find us the best deal and took the pain away from dealing with banks for our refinance. I would highly recommend Michael as a mortgage broker. Thanks Michael
Michael assisted me with refinancing my home loan for my settlement. He was extremely helpful and supportive at a time everything seemed so stressful and complicated. I definitely recommended him. He went above and beyond
Refinancing guide
Considering refinancing? Our guide explains the reasons, costs and steps involved in refinancing your home loan.