Team Profiles
The Mortgage Choice Unley / Burnside team are experts when it comes to specialist home loan advice
Meet the team from Mortgage Choice Unley Burnside. Our experienced team is always here to help you with your loan needs. Talk to us today and let us find the home loan that's right for you.
We also can help with specialist finance needs such as commercial lending, SMSF loans, car loans, asset finance and much more.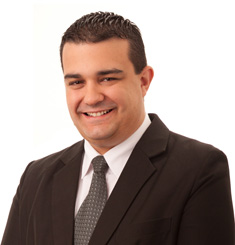 Michael Romeo
Franchise Owner - Loan Consultant
Dip FS (FMBM)
Member of MFAA
I have been in finance and have run my own business for several years and I have always loved a challenge, prided myself on my strong work ethic, dedication to customers and get a real buzz out of being able to go above and beyond for my clients, in what can traditionally be a minefield of options to navigate.
Backed by Mortgage Choice's over 20 years of industry experience, I look forward to offering you the same high level of service and expertise that our franchise at Unley Burnside has provided to customers like yourself over the last 13 years and to help you achieve your financial goals now and into the future.
Please feel free to drop into our office at 15 King William Rd, Unley SA 5061 or contact me on 08 8273 7970 or michael.romeo@mortgagechoice.com.au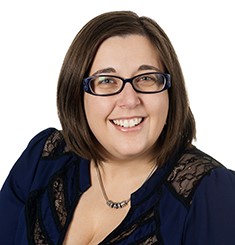 Raquel Romeo
Raquel is our team's Loans Administrator and has been with the team since 2014. Raquel tracks your loan from submission through to settlement. You will hear from her regularly as your loan progresses or if we require any additional documents or information for your application. Raquel is an integral part of our team, and is always available to answer any queries you may have.
Maggie Peng
We welcome Maggie, our newest member to join the Mortgage Choice Unley team in February 2018 as our loan consultant.
Maggie managers our Chinese clients and stakeholders with their loans and many transactions in Australia. Maggie has recently graduated with Bachelor of Finance in Australia.
Maggie is very approachable and enjoys helping clients to solve any questions during the loan process.
Please feel free to call Maggie on: 0448 283 227, or email her on: maggie.peng@mortgagechoice.com.au to arrange an appointment.
欢迎我们Mortgage Choice Unley团队的新成员Maggie,她从2018年二月起正式成为我们的贷款顾问。Maggie主要负责管理我们的中国客户在澳洲所有的贷款及其相关的交易。她于近期在澳大利亚完成了她的金融学士学位。Maggie非常平易近人并且在整个贷款过程中都非常乐意帮助客户解决任何问题。如有任何贷款需求,可以直接电话联系她:0448 283 227, 或者邮件预约会面:maggie.peng@mortgagechoice.com.au。
Malcolm Simpson
Malcolm is a highly focused Senior Financial Adviser with 15 years financial services experience gained in the UK and Australia. Since 2008 he has been providing financial advice to a wide range of clients in Adelaide. His passion for providing the very best advice fueled him to continue his development and in 2012 he received the Certified Financial Planner (CFP) designation, the industry's most prestigious professional qualification.
Originally from Scotland, he moved to Australia with his South Australian wife so they could enjoy the incredible family lifestyle with their two young children. Working in Glenelg and living in North Brighton, he is very fortunate to be part of Adelaide's premier coastal community.
Malcolm's strengths lie in helping people identify their goals, developing their personalised strategy and keeping everything on track. He enjoys guiding and coaching his clients, always being there for the big decisions, helping to protect their family and lifestyle and ultimately make the most of their situation.