April 07, 2015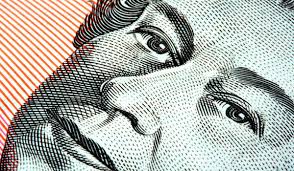 The RBA surprised many today by leaving the cash rate on hold for the second consecutive month. While many economists believed the Reserve Bank of Australia would cut the cash rate today, the Board has decided to err on the side of caution and will await further impact (if any) the February rate cut has on the broader Australian economy.
But while the Reserve Bank of Australia choose to leave rates on hold, home loan interest rates continue to sit at historical lows, which is good news for borrowers. In fact, with interest rates at 50 year lows, now is the perfect opportunity for borrowers to put aside some time to review their borrowings to ensure they are getting the deal that is best suited to their needs, and start paying off their mortgage faster while they have the ability to do so.
If you are looking to take advantage of this historically low interest rate period, here are a few easy techniques you could use, and that we at Mortgage Choice Camberwell & Canterbury can help you with:
Refinance your mortgage: With interest rates sitting at historical lows, Australia's lenders are competing for business more aggressively then ever through sharp home loan pricing. Given the current environment, it's more than likely you'll find there is another product on the market that is not only better suited to your needs, but also boasts a much lower interest rate. You could be saving thousands of dollars in interest over the life of your loan.
Continue to make higher repayments: Since the beginning of 2015, most lenders have reduced their home loan products by at least 25 basis points already, with today's announcement sure to see further reductions. As a result, many borrowers would find their monthly mortgage repayments have dropped. However, if possible it's a great idea to continue making higher mortgage repayments as though rates had not dropped. This is a excellent way to take advantage of current low rates and to set yourself on the path of paying off your mortgage faster.
Make the most of an offset account: Borrowers who have an offset account attached to their mortgage and use it as effectively as possible, are able to significantly reduce the amount of interest on their home loan. If you have recently received a pay rise, tax refund, or any other form of cash injection, feeding it all into your offset account until such time as you need to use it, can make a significant difference to the amount of interest payable on your home loan.
* One of our lenders now offering Multiple 100% Loan Offset Accounts on variable rate Home Loan starting as low as 4.38%
If you don't have an offset account or are looking for other ways to take advantage of the historically low interest rates with the view to paying off your mortgage faster, please don't hesitate to give the Mortgage Choice team in Camberwell, Canterbury & Glen Iris a call at the office on 9813 3522 to arrange an appointment or merely to have a chat over the phone.