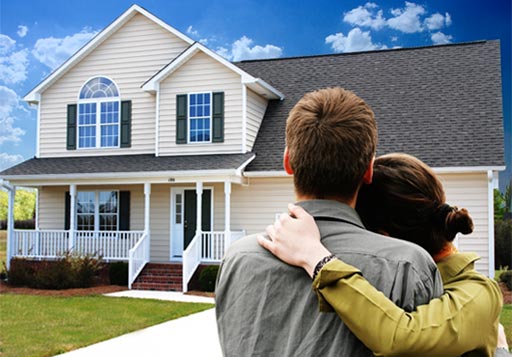 While there is no crystal ball that can predict what will happen to the economy and interest rates in the future, what we can give you is an insight into how to determine whether you would be better or worse off if you fix your loan at a specific point in time.
Variable home loan interest rates
Lenders' variable home loan interest rates fluctuate approximately in parallel with the Reserve Bank of Australia's "cash rate". Variable rates are a reflection of the current economic climate. The Reserve Bank uses the cash rate as a blunt instrument to try to control inflation – when inflation is getting too high (typically when the economy is doing well) the cash rate goes up; when the economy is weakening (inflation usually is lower) the cash rate often comes down.

This is now the borrower's decision; are the variable rates likely to reach this rate? If so, for how long will they remain at this rate?
Should you have any questions regarding fixed and variable rate home loans, call 1800 692 765 or email us at michelle.ivanov@mortgagechoice.com.au
Important information
This article is for general information purposes only. It has been prepared without considering your objectives, financial situation or needs. You should, before acting on the advice, consider its appropriateness to your circumstances.

About Mortgage Choice
Mortgage Choice is an ASX listed company that seeks to help Australians with all of their financial needs.

Established in 1992, Mortgage Choice was originally established to help Australians improve their financial situation by offering a choice of home loan providers, coupled with the expert advice of a mortgage professional.

Since that time, the company has grown and developed into a fully fledged financial services provider.

Today, Mortgage Choice helps customers source car loans, personal loans, credit cards, commercial loans, asset finance, deposit bonds, and risk and general insurance.

Further, the company offers Australians access to real, relevant and affordable financial advice through our qualified financial advisers.

Mortgage Choice has no balance sheet or funding risk, and consistently delivers strong profits and attractive yields. It listed on the ASX in 2004 (MOC) and is a member of the Mortgage & Finance Association of Australia (MFAA).

Mortgage Choice holds an Australian Credit Licence: no. 382869 and Mortgage Choice Financial Planning Pty Limited holds an Australian Financial Services Licence: no. 422854. Both licences are issued by ASIC.

Visit www.mortgagechoice.com.au or call customer service on 13 77 62.