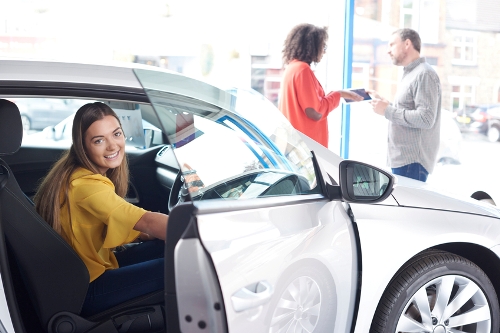 Nowadays, an increasing number of Australian residents have been struggling to pay their monthly installments on car loans. While the numbers are low, they are increasing at a fast pace. However, the loan applicants have been experiencing a lot of problems as far as making monthly payments is concerned.
As a car buyer, you may want to make sure that you can afford the loan. The car should be something that you can easily afford, and it should also meet your budget. This will keep you out of trouble in most cases. If you want to get the best deal, we suggest that you follow the 4 tips below.
Check your credit reports
First of all, you should get your credit report from the agencies that you have contact with. Actually, you should check all of them since you have no idea which one your desired lender is going to use. Moreover, this will also give you enough time to correct your mistakes.
Aside from this, you should check your credit rating because your credit rating will be used to set the rate of interest. If you have good credit rating, you will be able to get a loan at a considerably lower rate of interest and vice versa.
Shop around
We suggest that you shop around when looking for the best deal. In the same way, you should look for the best deal as far as applying for a loan is concerned. The majority of people don't do it. Most of them don't do their homework before going to a dealer.
According to the Center for Responsible Lending, 80% car buyers make their financing decision at the dealership. Probably it is the convenience or the attraction of the ads offering low rates of interest. Keep in mind that you can get the lowest rate of interest only if you have very good credit scores.
If you want to get started, we suggest that you get in touch with community banks and credit unions. Usually, they offer the lowest rates of interest on car loans.
The shortest loan
Since the prices of cars have gone up, the car loans are being granted on higher interest rates so that the total amount of the car could be paid in lowest monthly instalments. So, nowadays, you can finance your car for up to 9 years. The monthly payments will come down with an increase in the number of instalments.
Here is the catch: if you choose a higher rate of interest and you decide to make payments for, say, 5 years, you will be paying more for the car in the long run than if you had chosen a shorter payment period. So, you should choose a shorter period for payments as this will help you get out of the loan faster.
The monthly payment
Some people assume that they are good to go as long as they afford to make the monthly payments, but this is not a good assumption. As a matter of fact, this is a terrible mistake.
So, before you apply for a car loan, make sure you keep these 4 factors in mind.
If you think you're ready for a car loan, call 1800 692 765 or email us at michelle.ivanov@mortgagechoice.com.au


Important information
This article is for general information purposes only. It has been prepared without considering your objectives, financial situation or needs. You should, before acting on the advice, consider its appropriateness to your circumstances.

About Mortgage Choice
Mortgage Choice is an ASX listed company that seeks to help Australians with all of their financial needs.

Established in 1992, Mortgage Choice was originally established to help Australians improve their financial situation by offering a choice of home loan providers, coupled with the expert advice of a mortgage professional.

Since that time, the company has grown and developed into a fully fledged financial services provider.

Today, Mortgage Choice helps customers source car loans, personal loans, credit cards, commercial loans, asset finance, deposit bonds, and risk and general insurance.

Further, the company offers Australians access to real, relevant and affordable financial advice through our qualified financial advisers.

Mortgage Choice has no balance sheet or funding risk, and consistently delivers strong profits and attractive yields. It listed on the ASX in 2004 (MOC) and is a member of the Mortgage & Finance Association of Australia (MFAA).

Mortgage Choice holds an Australian Credit Licence: no. 382869 and Mortgage Choice Financial Planning Pty Limited holds an Australian Financial Services Licence: no. 422854. Both licences are issued by ASIC.

Visit www.mortgagechoice.com.au or call customer service on 13 77 62.