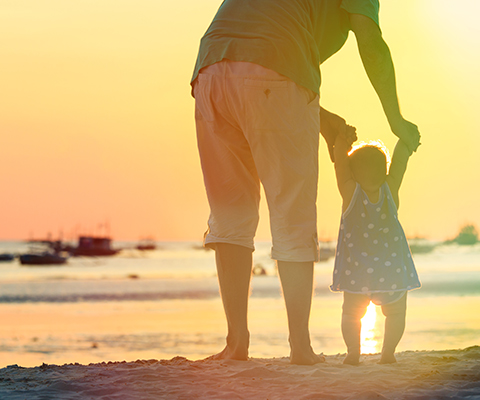 Making the right financial choices can help you live the life you want. In any person's life, there are five key milestones when seeking out financial advice from a professional may pay dividends.
Getting a new job
With a new job, comes a change in your income, and potentially your superannuation provider. A financial adviser can not only help you consolidate your super, but can also help you set short and longer term financial goals and put plans in place to help you achieve them.
Buying a home
Home ownership is a common goal for most Australians. And while buying a home is a wonderful experience, it is also one of the biggest financial commitments you can make. As such, it is imperative you seek financial advice at this time in your life. As your local mortgage broker, I can make sure you are in the right home loan for your needs, while a financial adviser can help you to ensure you, your family, and your expanding assets are protected.
Starting a family
While not everyone plans to have a family, for those who are ready for the patter of tiny feet, it is important to seek quality advice on how to navigate this major life event. A financial adviser can help you lay the financial foundations so that you can give your child the best start in life without compromising your financial security.
Managing a full life
Over time, you may find yourself juggling many financial commitments, including managing your career, caring for your ageing parents, paying down your mortgage, and potentially building your own small business. In order to protect your loved ones and the various assets you have built up/acquired over the years, it is important to speak to a financial adviser. Your adviser will be able to help you protect what you have already worked hard to build, while still taking the time to enjoy life now and in the future.
Preparing for retirement
Pre-retirement is the fifth stage in your life when you could do with financial advice. Given the amount of time people are spending in retirement, it is now more important than ever for Australians to start planning for their twilight years as early as possible. The best way for you to future proof your wealth is to build a strong portfolio of diversified assets, both inside and outside super, to supplement the aged pension.

These days, retirement can span 20 or 30 years, so those who are not financially prepared could find themselves outliving their money.

We can help you plan for retirement and manage your money once you are no longer earning an income.
Call 1800 692 765 or email us at michelle.ivanov@mortgagechoice.com.au


Important information
This article is for general information purposes only. It has been prepared without considering your objectives, financial situation or needs. You should, before acting on the advice, consider its appropriateness to your circumstances.

About Mortgage Choice
Mortgage Choice is an ASX listed company that seeks to help Australians with all of their financial needs.

Established in 1992, Mortgage Choice was originally established to help Australians improve their financial situation by offering a choice of home loan providers, coupled with the expert advice of a mortgage professional.

Since that time, the company has grown and developed into a fully fledged financial services provider.

Today, Mortgage Choice helps customers source car loans, personal loans, credit cards, commercial loans, asset finance, deposit bonds, and risk and general insurance.

Further, the company offers Australians access to real, relevant and affordable financial advice through our qualified financial advisers.

Mortgage Choice has no balance sheet or funding risk, and consistently delivers strong profits and attractive yields. It listed on the ASX in 2004 (MOC) and is a member of the Mortgage & Finance Association of Australia (MFAA).

Mortgage Choice holds an Australian Credit Licence: no. 382869 and Mortgage Choice Financial Planning Pty Limited holds an Australian Financial Services Licence: no. 422854. Both licences are issued by ASIC.

Visit www.mortgagechoice.com.au or call customer service on 13 77 62.