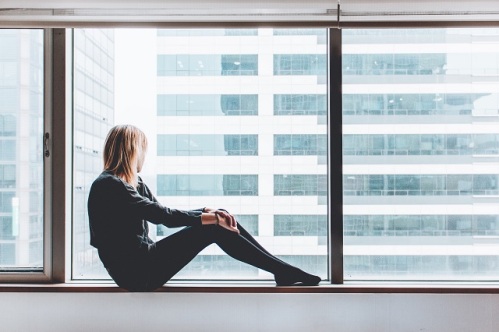 Not everyone homeowner can put a second mortgage to good use. Others will find that this financial strategy goes a long way toward making things better. If you are wondering if now is the right time to consider this approach, here are five signs that it's time to start talking with lenders.
Your Income is Stable
You earn decent money and don't have any worries about losing your job anytime soon. Coupled with the fact that you have enough in savings to get by for several months without any income at all, you could be a good candidate for a second mortgage in Barrie. Since it does not take all of your net income to pay the bills, fitting another obligation into the budget will not be a problem. Knowing you can pay off the mortgage without difficulty is a sure sign you could put this approach to good use.
You'd Like to Make Some Home Improvements
Perhaps you would like to make some improvements to the home. Adding a room or bringing the kitchen up to date are two examples. While you could delve into the savings and maybe use some of your credit cards to cover the cost, why tie up those assets? It's possible to use second mortgages for those home improvements and keep those other resources free for emergencies.
Consolidating Debt is on Your Mind
It's not unusual for homeowners to want to simplify their finances by paying off several debts and having only one to manage. a second mortgage is a great way to reorganise your finances and leave you with fewer obligations to pay each month. Consider how much easier it would be to pay your primary mortgage, then your second mortgage, and not have a mixture of auto loans and credit card payments to make. Best of all, the interest rate on the mortgage may be a little lower than those other debts. Paying them off with the proceeds from the mortgage could save money in the years to come.
The Market Value of Your Home is Increasing
Your neighbourhood is considered stable and property values are on the rise. That puts you in a great position to obtain a second mortgage. A proven history of increased market value makes you more attractive to lenders. That will help you lock in an even better rate.
You See a Great Investment Opportunity
You already do some investing and know how the market works. Since there's the chance to get in on an opportunity with a lot of potential but relatively little risk, it makes sense to secure a second mortgage and get in on the deal. You may even be able to repay the mortgage faster and save money on the interest.
Only you can decide if a second mortgage is a good choice. Take a good look at your situation and what you would do with the money. If the mortgage will ultimately increase your wealth and financial stability, it's worth talking with a lender or two.
Talk to us today to find out more about how we can help.
Call 1800 692 765 or email us at michelle.ivanov@mortgagechoice.com.au


Important information
This article is for general information purposes only. It has been prepared without considering your objectives, financial situation or needs. You should, before acting on the advice, consider its appropriateness to your circumstances.

About Mortgage Choice
Mortgage Choice is an ASX listed company that seeks to help Australians with all of their financial needs.

Established in 1992, Mortgage Choice was originally established to help Australians improve their financial situation by offering a choice of home loan providers, coupled with the expert advice of a mortgage professional.

Since that time, the company has grown and developed into a fully fledged financial services provider.

Today, Mortgage Choice helps customers source car loans, personal loans, credit cards, commercial loans, asset finance, deposit bonds, and risk and general insurance.

Further, the company offers Australians access to real, relevant and affordable financial advice through our qualified financial advisers.

Mortgage Choice has no balance sheet or funding risk, and consistently delivers strong profits and attractive yields. It listed on the ASX in 2004 (MOC) and is a member of the Mortgage & Finance Association of Australia (MFAA).

Mortgage Choice holds an Australian Credit Licence: no. 382869 and Mortgage Choice Financial Planning Pty Limited holds an Australian Financial Services Licence: no. 422854. Both licences are issued by ASIC.

Visit www.mortgagechoice.com.au or call customer service on 13 77 62.