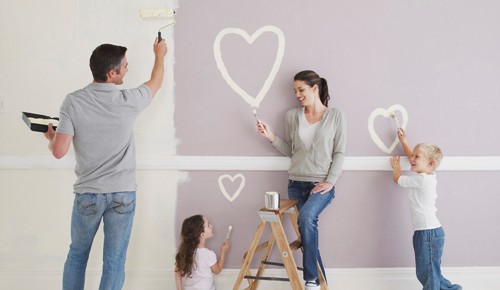 Renovating your property can be a great way to add value to your dwelling and/or improve the liveability of your home.
While renovating may sound like an exciting prospect, it's important you don't jump in with both feet. Stop and assess the situation and acknowledge that while renovations can be entered into with the best intentions, they can quickly turn into a big headache. You need to be sure that you're ready to do some tough work before you get started and be prepared to deal with making a change of plans when the process doesn't go quite as expected.
In this article, we detail some of the key steps you will need to undertake if you want to achieve a successful renovation.
Step 1: Get all paperwork in order
One of the most common mistakes that homeowners make when they're renovating their home is failing to file the necessary paperwork. Your local council often requires you to apply for permits before you begin a renovation. Failing to complete this step will result in fines and you may even be required to reverse the progress of your renovation.
Step 2: Budget your renovations
Budgeting is the best way to determine what you can afford when it comes to renovations. Determine how much money you have to spend on your renovation and ask yourself: can I pay for my planned renovations using my savings, or do I need to refinance or take on an additional loan?
In order to answer these questions correctly, you'll need to identify exactly what your renovation plans are, seek quotes from professional builders and then determine exactly how much you may be required to spend.
Step 3: Spend within your means
If you need to refinance or take on an additional loan in order to finance your renovations, you need to first make sure that this is the best financial decision for you to make. Research the value of similar homes in your area. It's important to understand the cost of real estate to ensure that your renovation does not exceed the value of your home. Spending too much on a renovation can eliminate the future financial benefits of making improvements. At this point, it's wise to engage a mortgage professional to discuss your financing options.
Step 4: Search around for the best deal
Before you start your renovations, it's vital you do your research. If you're making structural changes to your property, it's wise to source multiple quotes from licensed contractors – who have the skill and experience needed to complete renovations to your specifications. But, unless you source multiple quotes, you won't know if the contractor you choose is the best fit for your needs.
Step 5: Do the important things first
Sometimes, we have grand renovation plans but don't know where to start. In this instance, the best thing you can do is take stock of your renovation plans and start with the rooms that matter the most.
Start with kitchen and bathroom renovations as these are, generally speaking, two of the most important rooms in your home. Avoid making unnecessary renovations unless you have the time and financial ability to undertake them.
Good luck and happy renovating!
Talk to us today to find out more about how we can help.
Call 1800 692 765 or email us at michelle.ivanov@mortgagechoice.com.au


Important information
This article is for general information purposes only. It has been prepared without considering your objectives, financial situation or needs. You should, before acting on the advice, consider its appropriateness to your circumstances.

About Mortgage Choice
Mortgage Choice is an ASX listed company that seeks to help Australians with all of their financial needs.

Established in 1992, Mortgage Choice was originally established to help Australians improve their financial situation by offering a choice of home loan providers, coupled with the expert advice of a mortgage professional.

Since that time, the company has grown and developed into a fully fledged financial services provider.

Today, Mortgage Choice helps customers source car loans, personal loans, credit cards, commercial loans, asset finance, deposit bonds, and risk and general insurance.

Further, the company offers Australians access to real, relevant and affordable financial advice through our qualified financial advisers.

Mortgage Choice has no balance sheet or funding risk, and consistently delivers strong profits and attractive yields. It listed on the ASX in 2004 (MOC) and is a member of the Mortgage & Finance Association of Australia (MFAA).

Mortgage Choice holds an Australian Credit Licence: no. 382869 and Mortgage Choice Financial Planning Pty Limited holds an Australian Financial Services Licence: no. 422854. Both licences are issued by ASIC.

Visit www.mortgagechoice.com.au or call customer service on 13 77 62.