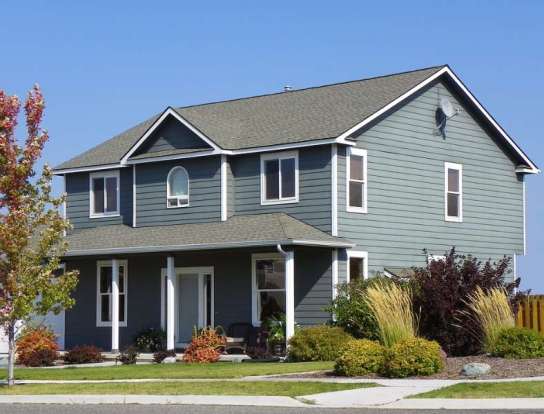 Rate cuts by multiple Australian lenders have enticed more borrowers into this type of home loan, new research from Mortgage Choice has found.
Looking at the latest national home loan approval data, the mortgage franchise found that variable rate home loans accounted for just over 75% of all mortgages written in June. This was up from 73.6% in the previous month.
"Over the past couple of weeks, we have seen a number of Australia's lenders trim the interest rates charged on their variable principal and interest home loan products," Mortgage Choice chief executive officer John Flavell said.
"While most lenders have only trimmed the interest charged on their variable principal and interest mortgages by five basis points or so, these rate adjustments have clearly been strong enough to encourage borrowers to opt for a variable rate mortgage rather than a fixed rate product."
Variable rate demand was highest in Victoria, accounting for approximately 83.5% of all home loans written in June. In South Australia, this figure was slightly behind at around 79.6%.
Demand was lowest in New South Wales, however, with variable rates accounting for 71.7% of all loans written.
"Product demand is a mixed bag at the moment," Mr Flavell said. "While some borrowers are clearly happy to chase rate and take advantage of the latest round of small rate cuts, others desire the repayment security that comes with a fixed rate mortgage."
Fixed rate loans on the other hand accounted for just under 25% of all loans written in the month of June – lower than the 26.4% in the previous month.
"While down on the previous month, it is important to note that fixed rate demand is still relatively high by long term standards."
It is difficult to judge what will happen in the future when it comes to predicting fixed rate demand, Flavell noted.
"There is a lot of volatility in the market at the moment. In recent weeks, many of Australia's lenders have increased their interest-only pricing by a considerable amount. At the same time, these lenders have shaved the interest rates charged on their principal and interest products," he said.
"These rate adjustments clearly show that many of Australia's lenders are hungry for a particular type of business. Over the coming months, I would expect to see an increasing level of complexity and confusion in the interest rate market as lenders continue to adjust their pricing and policy in line with their business appetite."
Source: AustralianBroker
Should you have any questions regarding fixed and variable rate home loans, call 1800 692 765 or email us at michelle.ivanov@mortgagechoice.com.au
Important information
This article is for general information purposes only. It has been prepared without considering your objectives, financial situation or needs. You should, before acting on the advice, consider its appropriateness to your circumstances.

About Mortgage Choice
Mortgage Choice is an ASX listed company that seeks to help Australians with all of their financial needs.

Established in 1992, Mortgage Choice was originally established to help Australians improve their financial situation by offering a choice of home loan providers, coupled with the expert advice of a mortgage professional.

Since that time, the company has grown and developed into a fully fledged financial services provider.

Today, Mortgage Choice helps customers source car loans, personal loans, credit cards, commercial loans, asset finance, deposit bonds, and risk and general insurance.

Further, the company offers Australians access to real, relevant and affordable financial advice through our qualified financial advisers.

Mortgage Choice has no balance sheet or funding risk, and consistently delivers strong profits and attractive yields. It listed on the ASX in 2004 (MOC) and is a member of the Mortgage & Finance Association of Australia (MFAA).

Mortgage Choice holds an Australian Credit Licence: no. 382869 and Mortgage Choice Financial Planning Pty Limited holds an Australian Financial Services Licence: no. 422854. Both licences are issued by ASIC.

Visit www.mortgagechoice.com.au or call customer service on 13 77 62.