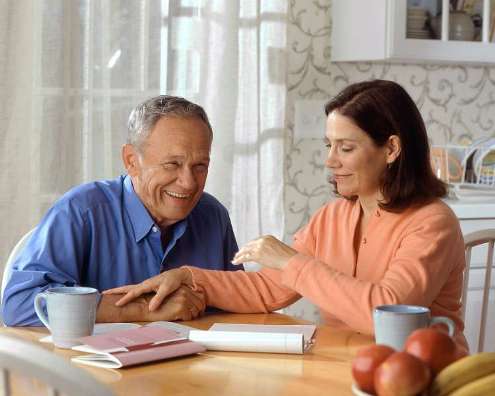 Saving a decent home-buying deposit can be difficult … especially if you're renting. But there is a solution that could get you over the line sooner - having a 'guarantor'. A guarantor is usually immediate family - a parent or a family member - who offers their own home as extra security for your loan.
The guarantor isn't required to make any payments on your loan. But if you can no longer keep up your repayments, the lender will turn to the guarantor to make the repayments. So what are the benefits of having a family member go guarantor?
The big plus for you as a home buyer is the additional security your guarantor provides. It means you may be able to secure a home loan with a smaller deposit – or even no deposit at all. It can also mean avoiding lenders mortgage insurance – a saving that can run into thousands of dollars. The lender will still check you can comfortably manage the loan repayments but having a guarantor can fast-track you into a place of your own.
What about your guarantors?
Each lender works differently, but in many cases, your guarantor can nominate how much of your loan they're prepared to guarantee, and how long they wish to act as guarantor for. Whatever the case, anyone agreeing to act as a guarantor should seek independent legal advice. Some lenders insist on this. That's because when your guarantor signs the contract, they could become legally responsible for paying back the entire loan if the original borrower can't keep up your repayments.
Sure, this is a worst case scenario. However, by becoming your guarantor, they can impact your ability to secure a loan of their own – even if there are no problems with the loan they are guaranteeing. There's a lot to weigh up, and it's definitely worth speaking with your local Mortgage Choice broker about using a guarantor. We understand the different requirements of each lender when it comes to having a guarantor, and this helps you cut through the clutter to find the loan that's right for your needs.
And, our Financial Adviser can help your guarantor check this is the right move for them, and make sure they have the insurances in place to protect themselves should the unexpected happen.
Talk to us today to find out more about how we can help.
Call 1800 692 765 or email us at michelle.ivanov@mortgagechoice.com.au


Important information
This article is for general information purposes only. It has been prepared without considering your objectives, financial situation or needs. You should, before acting on the advice, consider its appropriateness to your circumstances.

About Mortgage Choice
Mortgage Choice is an ASX listed company that seeks to help Australians with all of their financial needs.

Established in 1992, Mortgage Choice was originally established to help Australians improve their financial situation by offering a choice of home loan providers, coupled with the expert advice of a mortgage professional.

Since that time, the company has grown and developed into a fully fledged financial services provider.

Today, Mortgage Choice helps customers source car loans, personal loans, credit cards, commercial loans, asset finance, deposit bonds, and risk and general insurance.

Further, the company offers Australians access to real, relevant and affordable financial advice through our qualified financial advisers.

Mortgage Choice has no balance sheet or funding risk, and consistently delivers strong profits and attractive yields. It listed on the ASX in 2004 (MOC) and is a member of the Mortgage & Finance Association of Australia (MFAA).

Mortgage Choice holds an Australian Credit Licence: no. 382869 and Mortgage Choice Financial Planning Pty Limited holds an Australian Financial Services Licence: no. 422854. Both licences are issued by ASIC.

Visit www.mortgagechoice.com.au or call customer service on 13 77 62.