Mila Cross - Mortgage Broker Perth | Inner Northern Suburbs
As your mortgage broker servicing Perth CBD, Mila Cross can help you purchase your first home, an investment property or upgrading the family home.

Contact Mila this week to discuss your situation
0437 220 497
Mila.Cross@mortgagechoice.com.au
5.0 (74+ total reviews)
Aggregated from:







Call Us

Mortgage Choice Kingsway

Office - 0437 220 497
Open Hours

Mortgage Choice Kingsway

Monday - Friday: 9:00am - 5:00pm


After hours by appointment

Free Appointment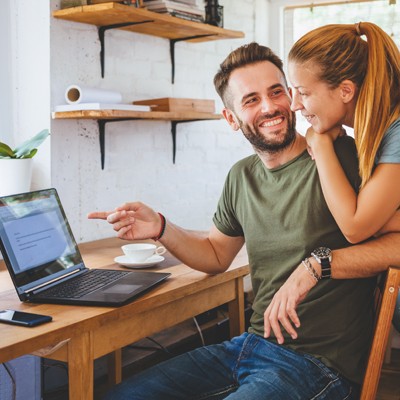 Latest home loan interest rates
Start your home loan journey today
How can Mila Cross Mortgage Broker help you?
As your Mortgage Broker in Perth, Mila Cross will compare hundreds of highly competitive home loan options from a wide choice of lenders, including the big banks.
Our job is to make it easier for you by preparing the paperwork, lodging the application and following up with the lender for you as your loan progresses to settlement.
We can also help you with commercial loans, car loans, personal loans, asset finance, general insurance and credit cards.
It means as your mortgage broker, we only recommend the loan that's right for you. We have no incentive to recommend a loan or lender because it pays a higher commission.
Reach out to our team this week!
Contact Mila Cross on 0437 220 497 or Mila.Cross@mortgagechoice.com.au to discuss your next step.
Mortgage Choice - Mila Cross
can help you with:
Check your borrowing capacity
Are you eager to understand your borrowing capacity based on your salary and financial commitments? At Mortgage Choice servicing Newman, Port Hedland, Perth, Cottesloe and surrounds we understand that finding out how much you can borrow for that dream home you've always wanted can be tricky, which is why we have some awesome calculators to make it easy!
Check out our free home loan calculators here or get in touch with me to discuss your unique circumstances.
Free Home Loan Resources
Are you looking for more information? We can help! We have free home loan resources which are packed full of information about the home loan process and the pros and cons. Check them out below!
The right home loan for your needs
Our mission is to find the right home loan for your individual needs and to always have your best interests at heart. Plain and simple. Which is why we have such a wide range of lenders to choose from. We can search through hundreds of products to find something tailored to your situation. ~
Client reviews
I am so grateful to Mila for being so helpful and keeping us up to date at all times. Fantastic advice and we are really happy with our product. Thank you Mila for your dedicated service
Mila did an amazing job walking us through the process, answering all our questions and ensuring we had no hiccups along the way She was exceptionally quick to respond and was willing to reply after hours and on weekends to ensure we were set up for success.
Mila has been amazing throughout the process. Shes approachable and always happy to listen and talk through anything. This is my first purchase on my own, and Mila has walked me through every step. I cannot recommend her enough, thank you from the bottom of my heart
Mila has been a terrific help all the way through this financial event and highly recommend her to anyone.
We cannot recommend this wonderful lady enough This is the fifth home loan that Mila has secured for us. She ALWAYS goes above beyond with her efforts to secure the best deal possible. She keeps an eye on our existing loans to try and negotiate a better rate with the banks for us. Weve never really felt like brokers have worked with our best interest in mind in the past but since finding Mila the trust... read more
I couldnt be happier with the service Mila gave me. She went above and beyond answered all my questions and helped as required. Definitely recommend her to anyone needing a mortgage
Mila exceeded all of our expectations, ensuring that she was readily available to answer any questions we may have had at any hour of the day and kept us in the loop every step of the way and made sure we understood whatever information was being provided to us. Mila also worked to the best of her ability to ensure we got the best deal for our home loan gave us a run down on all the benefits of particu... read more
Mila has been so amazing with helping us get our home loan. Her communication was great and we knew what was happening the whole time.
Thank you Mila.
Mila beat her own personal record and has us approved for finance within a couple of days. We have had such a hard time in our personal lives, as I have just been diagnosed with breast cancer while 37 weeks' pregnant and had to relocate and buy a house so we have a roof over our heads for the next year. She went out of her way and held our hands through our first-home buyer's experience. She really took... read more
1010 dedicated hard working and reliable. No matter what time of day Mila was there. She worked so hard to talk us through the process and help us understand. Patience of a saint who puts her customers first every time
Refinancing guide
Considering refinancing? Our guide explains the reasons, costs and steps involved in refinancing your home loan.