Call Us
Office - 03 9749 8800
Fax - 03 8677 9598
Open Hours
Mon to Fri - 09:00 to 18:00
Sat - By Appointment Only
Sun - Closed
Address
275 Heaths Road
WERRIBEE,

VIC

3030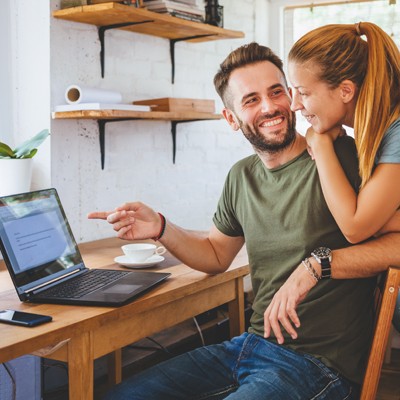 Latest home loan interest rates
The right home loan for your needs
Our mission is to find the right home loan for your individual needs and to always have your best interests at heart. Plain and simple. Which is why we have such a wide range of lenders to choose from. We can search through hundreds of products to find something tailored to your situation. ~
Great support all the way through my purchase. Minas made it really easy. Thank you for everything.
Thanks so much for your help with both my refinance & my upcoming purchase of my investment. Really appreciate your hard work.
Its been great working with Minas for my home loan. He was able to keep me informed throughout the whole process. Requests were handled quickly , and even the conveyancer praised Minas for his hard work in getting things sorted out quickly in order to meet deadlines. Would definitely recommend Minas and Mortgage Choice in Werribee & Point Cook.
Minas from Mortgage Choice in Werribee & Point Cook has been a huge help with sorting out our mortgage, and we wouldn't have managed to get anywhere close to the package he found for us if we'd been muddling along by ourselves. He's gone out of his way to look after us on several occasions when things weren't going smoothly at the bank's end of things.
Minas from Mortgage Choice in Werribee & Point Cook has been great! if you are looking for professionalism, efficiency, communication and someone that will get the job done, go see Minas! Thank you for making the process of refinancing our properties as smooth and easy as it can get! I'm sure we will do business again in the near future.
This was the first time my partner and I were buying a house and Minas from Mortgage Choice in Point Cook & Werribee made this experience as easy and simple as possible for us. Very professional and open communication! Thank you for everything!
Great service provided by Minas Economidis, could not fault the process. Very honest and professional which is hard to come by these days. Highly recommended by a friend and would gladly utilise again in the future.
Great Experience ..Highly Recommended !!!! Minas from Mortgage Choice in Werribee is fantastic ! He has in depth knowledge about Home loans. Since our first meeting he was very professional and gave us the best solution suited to our situation. He responded quickly for our enquiries and provided us with excellent options . He listens well and does what he says and provides the best service. We will definitely visit Minas again and we highly recommend him! Thanks for making it happen Minas! Sandeep & Sheela
I am refinancing my home loan with Minas and the process is in the very final stages. I have found Minas to be highly professional and efficient which has made the process a breeze. I would definitely recommend his services.
Minas was very helpful with refinancing our investment property loan. He was very thorough and got us a fantastic deal. I highly recommend Minas, he was a pleasure to deal with. Thanks!
Minas has been very helpful through my loan process. Thanks for your wonderful services Minas!
I have used Minas's services' for a number of years and he has always been professional, reliable, knowledgeable and friendly. He helps to make the home loan process straightforward and he can help you find a solution for your particular situation. I would highly recommend Minas from Mortgage Choice Werribee.
Extremely pleased with the service. Great advice, assistance and suggestions provided every step of the way. Very impressed with the professionalism and care received through the whole process. Really appreciate the efficient manner in which queries and concerns were addressed. I would recommend Mortgage Choice Werribee & Point Cook to anyone seeking a loan. You will be in safe hands.
We were extremely impressed with Minas from Mortgage Choice in Werribee. His dedication, knowledge and outstanding service enabled us to receive favourable outcomes on our loans. Although we had several hic-cups with third parties along the way, he managed to seamlessly rectify everything promptly, and in doing so, he eased our stress and anxiety. He enabled the process to keep moving along and avoided unnecessary delays. Minas patiently answered our many questions in a way that was easily understood and educated us much about the process along the way. We would have no hesitation in recommending Minas and his services to others about to embark on the arduous loan application process. With much appreciation and gratitude! Greg and Karen Varady
Minas was super professional and found an excellent deal for us!!!!
Factsheet: VIC Incentives for First Home Buyers | Mortgage Broker Werribee
Did you know that incentives for first home buyers in Victoria can save you thousands of dollars in property costs? It can also mean a cash injection into your home budget! Find out more about what incentives are available to first home buyers in Victoria with our free Factsheet from the Mortgage Broker Werribee team. Our first home buyer services.