Your local Mortgage Broker & Home loan expert in Werribee, Point Cook & surrounds
At Mortgage Choice Werribee & Point Cook, we know what a difference the right home loan can make to your finances. With thousands of home loans from our panel of lenders, we take the hard work out of shopping around & help you through the process from application to settlement.
Werribee
5.0 (195+ total reviews)
Aggregated from:







Call Us

Mortgage Choice Werribee

Office - 03 9749 8800

Fax - 03 8677 9598
Open Hours

Mortgage Choice Werribee

Mon to Fri - 09:00 to 18:00
Sat - By Appointment Only
Sun - Closed

Free Appointment
Address
275 Heaths Rd, Werribee VIC 3030, Australia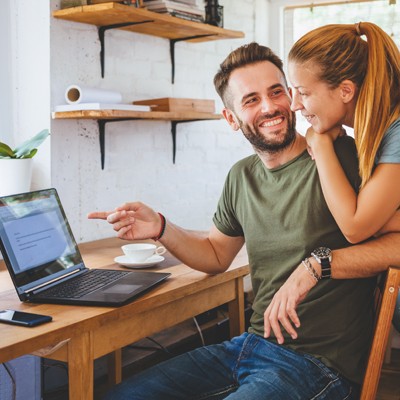 Latest home loan interest rates
We're focused on the best outcome for you
At Mortgage Choice Werribee & Point Cook, we like to think of ourselves as your finance 'support team', helping you make better financial choices for a better life. Compare interest rates with our rate calculator
We do the shopping around for you
Finding the right home loan at a great rate is all about shopping around. But that takes time - time that most people don't have. That's where our Mortgage Broker Werribee team can help!
The team at Mortgage Choice Werribee & Point Cook sit down with you to figure out what you want from your home loan. We then research & compare hundreds of home loans from over 20 lenders - from the big banks down to smaller specialist lenders - to make sure we find you the right one. 
It's like having over 20 lenders competing for your loan. Don't spend hours doing the research yourself and lining up at the bank - let us help you.
We make the home loan process easy
From your very first appointment through to settlement, our mortgage broker Point Cook & Werribee team make the home loan process as easy as possible for you. Here are just some of the ways we make the home loan process easier than ever:
We do the shopping around to help you find the right loan.
We work with the lenders to make sure we get you the best deal.
We complete all the paperwork and submit it to the lender on your behalf.
We follow up regularly to make sure the loan is progressing and keep you updated along the way.
We work with you, your solicitor/conveyancer & other suppliers to get your loan to settlement (and celebrate with you!)
We remind you when it's time to review your home loan to see if we can find you a better deal.
We don't charge for our home loan service
Our home loan service is no cost to you as the lender pays us after your loan settles.
Your support team are here to help
Let our Mortgage Broker Werribee & Point Cook team be your financial support team! We would love to help make your home loan, car loan or financial planning journey easy.
Because we want to make this process as easy as possible for you, our team is mobile - so we can see you at a time and place that is convenient for you. Alternatively, you can visit us at either of our offices at 275 Heaths Road in Werribee or 114/22-30 Wallace Ave in Point Cook.
Call our Mortgage Broker Werribee & Point Cook team on 03 9749 8800 or click on the Speak to Us button.
Our Mortgage Broker Werribee & Point Cook team service the areas of Altona, Altona Meadows, Altona North, Derrimut, Hoppers Crossing, Laverton, Point Cook, Seabrook, Seaholme, Tarneit, Truganina, Werribee, Werribee South, Williams Landing and Wyndham Vale, as well as other nearby areas.
Meet Minas from Mortgage Choice Werribee
______________________________________________________________________________
What our customers say
"Minas from Mortgage Choice in Werribee has been absolutely brilliant, answering all our numerous questions and providing us with great suggestions and information. With his help, our refinance process was a breeze & we got a great rate too." [Binay, Truganina]

 

"If you are looking for a good , professional and reliable and trusted broker, Minas from Mortgage Choice in Werribee & Point Cook is the number one. Easy process, fast reply, quick pre-approval and approval, and all you need to be hassle-free for new home loan or refinance . HE IS THE BEST! Highly recommended." [Mohsen, Altona]

 

"Minas from Mortgage Choice in Werribee was so helpful helping me and my partner get a great loan for ourselves and applying for all the right grants. Minas made the process so smooth for us and helped answer all of the questions we had, making sure we had all the info we needed to feel comfortable going through this process for the first time. Can't speak more highly of him." [Shannon, Hoppers Crossing]
______________________________________________________________________________
Download our free eBook
The right home loan for your needs
Our mission is to find the right home loan for your individual needs and to always have your best interests at heart. Plain and simple. Which is why we have such a wide range of lenders to choose from. We can search through hundreds of products to find something tailored to your situation. ~
Client reviews
I am incredibly grateful for the outstanding support I've received from Minas and Dianne. Their diligence and dedication are truly remarkable. Minas has expertly handled multiple mortgages for me, ensuring a seamless process each time. Dianne's exceptional assistance with paperwork and unwavering support has been invaluable. Thank you both for your exceptional service
Cant recommend Minas enough, a true professional who is very thorough with his work and made my experience with purchasing my first block of land and house very smooth. He spent the time to answer any questions I had and walked me step by step thru the process. I will definitely be using him in all my future investments.
Minas and Dianne were really helpful and the loan application was approved without a fuss. I must admit it's Minas's timely advice which helped a lot.Highly recommendable.
Minas is always a pleasure to deal with, professional, proactive and friendly.
Couldn't recommend a better mortgage broker. Being a first home buyer is daunting and I had so many questions but Minas supported us along the way and made us comfortable throughout the whole buying process. Minas is approachable and so knowledgeable, would highly recommend him for first home buyers especially
Mortgage Choice has been so helpful in not only helping us find the best mortgage for us but also helping us to navigate the world of first time home buyers. Minas and Dianne were always available to us taking the time to answer all of our questions. They consistently checked in with us along the process to ensure we were informed and understood what was required of us. They made the whole process... read more
Minas and Dianne were a pleasure to work with. I needed to settle on a property very quickly and both Minas and Dianne went above and beyond to support the processes to ensure a seamless settlement during a very short timeframe.
Minas and Dianne were both so incredibly helpful in guiding us through to our first home purchase. Thanks to them we landed the best deal on the market. So grateful
Thanks Minas and Dianne for helping us get our first home You guys were amazing.... All your efforts and hard work are very much appreciated.
Excellent service we have had Minas and Dianne help with multiple loans now and always are fantastic
Factsheet: VIC Incentives for First Home Buyers | Mortgage Broker Werribee
Did you know that incentives for first home buyers in Victoria can save you thousands of dollars in property costs? It can also mean a cash injection into your home budget! Find out more about what incentives are available to first home buyers in Victoria with our free Factsheet from the Mortgage Broker Werribee team. Our first home buyer services.