Personal Loans
Personal Loans for your life | Werribee & Point Cook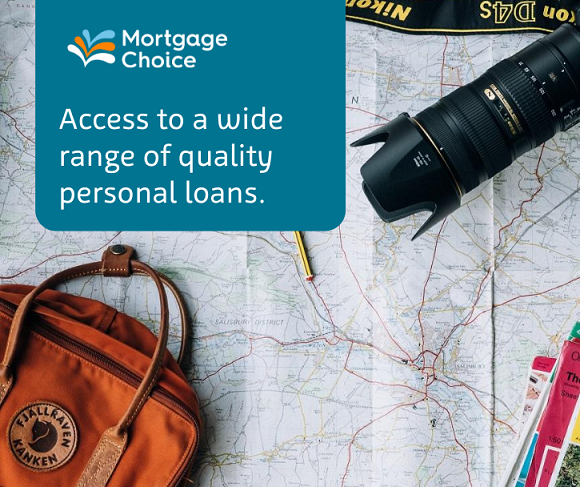 Life can change quickly and sometimes you might need some additional finances to help you make the most of every opportunity. Whether it be a bit extra for your big day, next holiday, education or family, the Mortgage Choice team in Werribee & Point Cook can help you find the right personal loan to suit your budget.
When you need a personal loan, it's important to make sure that you get a good quality one that suits you and your budget. Personal loan lenders online can mean you get the finance quickly, but can have lots of fine print and high interest rates. Let our team at Mortgage Choice in Werribee & Point Cook find the right one for you from our range of great lenders.
What is a personal loan?
A personal loan gives you access to smaller amounts of cash, and just like a home loan, can differ in interest rates and features. A personal loan can also be unsecured which means that you don't have to borrow against a particular asset - such as a property. It is usually paid over a shorter period of time (between one to seven years).
A personal loan can help give you the funds to help pay for your wedding, take a holiday, buy a new boat or caravan, pay for education or renovate your home!
Why a personal loan and not a credit card?
Credit cards can be a real trap if you're looking to borrow anything more substantial.
With interest rates sitting at historic lows, getting a personal loan could be the cheaper option than paying higher interest rates and late fees on a credit card. Personal loans are also paid to you in an upfront amount, which gives you greater control to paying it off.
Making sure you get the right one
It's important to ensure that you keep your overall financial health in mind when looking at a personal loan. It's also vital that it's paid off sooner rather than later, as any loan will cost you in interest!
The team at Mortgage Choice in Werribee & Point Cook have a great panel of quality lenders for your personal loan. We'll sit down with you first to understand your budget and goals, and then find the right lender and product to suit you - all at the right rate.
Your support team is here to help
Our team in Werribee & Point Cook would love to help you find a quality personal loan to fit your budget. Call us on 03 9749 8800 or click on the Speak to us button at the top of the page.
Our team of mortgage brokers services Altona, Altona Meadows, Altona North, Derrimut, Hoppers Crossing, Laverton, Point Cook, Seabrook, Seaholme, Tarneit, Truganina, Werribee, Werribee South, Williams Landing and Wyndham Vale, as well as other nearby areas.