Team Profiles
Your Mortgage Broker and Financial Planning experts servicing the Liverpool and South West Sydney areas
We are here to help you with your Home Loan & Financial Planning needs in Liverpool and Sydney South West areas.
At Mortgage Choice in Carnes Hill we recognise the need to look after our customers' full financial future, which is why we offer our customers a wide range of financial services which can extend from a borrowers first property purchase, right through to their retirement planning. We have specialist mortgage brokers and financial advisers on hand that work together in an effort to look after our customers' full financial wellbeing.
You can visit us at our Carnes Hill office or we can come to you.
We service the greater south west of Sydney including suburbs such as Liverpool, Mt Pritchard, Casula, Chipping Norton, Hammondville, Moorebank, Warwick Farm, Lurnea, Prestons, Bonnyrigg, Bonnyrigg Heights, Cecil Hills, Hoxton Park, West Hoxton, Carnes Hill, Elizabeth Hills, Horningsea Park, Middleton Grange, Willowdale, Hinchinbrook, Ashcroft, Busby, Cartwright, Green Valley, Heckenberg, Miller, Sadleir, Holsworthy, Wattle Grove, Pleasure Point, Sandy Point, Voyager Point, Edmondson Park, Cecil Park, Kemps Creek, Austral, Leppington, Badgerys Creek, Bringelly, Catherine Field, Gledswood Hills, Gregory Hills and Rossmore.
Give us a call on 9826 0333 to organise a time to meet now!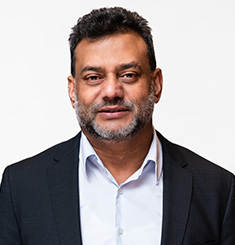 Mohammed Azeem
Mohammed is a qualified and awarded, Residential, Commercial Mortgage and Equipment Finance Broker.
With a background in Management Accounting, Mohammed has been helping clients secure home loans for over 13 years. He holds a Certificate IV in Mortgage Broking and a Diploma of Finance and Mortgage Broking Management and is a full member of the Mortgage and Finance Association of Australia (MFAA). Mohammed also holds a Sequel accreditation.
He is experienced and knowledgeable with first home buyers, refinancing, investment loan, family guarantor lending, Super Fund Home Loans and Reverse Mortgages.
He is well respected within Mortgage Choice and the Mortgage Finance Industry and has grown the business together with Fairien since 2001.
Mohammed is passionate and takes every enquiry professionaly and seriously ready to assist you in making the right choice for your home or investment needs.
Contact Mohammed on 0411 727 323 or mohammed.azeem@mortgagechoice.com.au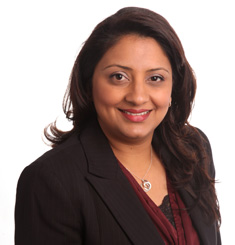 Fairien Azeem
Fairien has been a Mortgage Choice francshise owner since 1999. Now over 15 years later, Fairien believes the growth and success of the business comes down to a 100% commitment to our client's needs that has created for us a growing client base of valued repeat and referral clients. To date she has earned the respect of her peers as a highly successful Financial Adviser through the long hours and keen willingness to find the best solution for each of her clients.
From her growing passion and with her Advance Diploma in Financial Planning in 2011, she grew the business with becoming a Financial Advisor to assist her clients with overall financial needs.
Fairien enjoys providing tailored advice to assist you grow, manage and protect your wealth – with personal insurances, superannuation and SMSF her areas of specialisation.
Fairien's passion for your wellbeing means that her advice is designed to your needs and aspirations. She can help you create the financial security that lets you focus on what's really important in your life.
Contact Fairien on 0411 749 875 or fairien.azeem@mortgagechoice.com.au
Tawfiq Azeem
Tawfiq Azeem is our Broker's Assistant, joining the Mortgage Choice team in 2017.
Tawfiq assists with preparation of loan applications, ensuring that all clients experience a smooth home loan process. Tawfiq is also our Asset Finance Specialist and can assist you with equipment finance, business lending, personal loans, and your car finance needs.
Carol Villa
Carol is a long-time member of Mortgage Choice, Carnes Hill.
She joined the team in 2005 and has been our dedicated Office Manager. Carol has a strong passion in helping clients with their home loan process and is in contact with clients, their solicitors and the real estate agents during the entire approval and settlement period, ensuring that our clients have a fuss free, friendly and professional process.
Bounny Van
Bounny is our Adviser Assistant and comes to us with a extensive and successful CV with over 22 years in the Financial Planning industry. Together with Fairien, she is here to support our clients with their financial planning needs.
Melissa Salipur
Melissa is the Home Loan Assistant & Packaging Officer. She has been with Mortgage Choice since March 2014 and comes to us with 8 years experience as a Credit Union Branch Manager and Major Bank Lending Manager.
With her experience and passion for customer service, she will be assisting clients with the loan application process and also our Consumer Finance Expert with Car Loans and Leasing.
Celia Martins
Celia is our Marketing Manager. She is responsible for ensuring that our clients are kept upto date with any market news as well as organising seminars and events that educate our clients on the services that our business offers. Celia is also responsible in maintaining our client database which invloves contacting our clients on a regaular basis to ensure that they are happy with their home loans and that their home loan products are still suited to them as their life situations change.