Financial Planning
Financial planning with FinChoice | Mortgage Choice in Northern Suburbs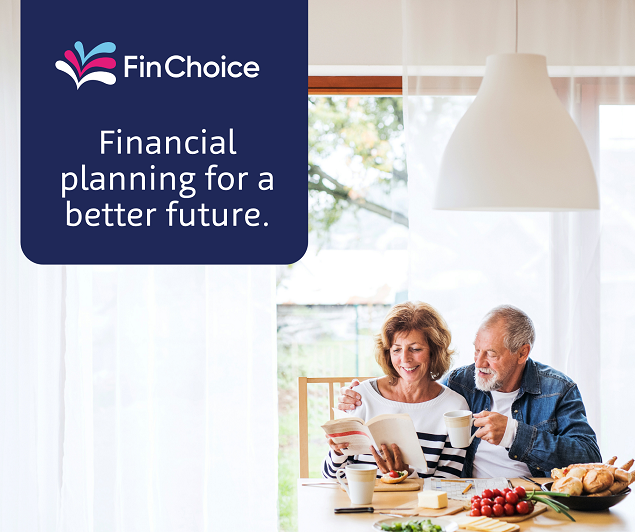 We know that when it comes to your finances, you may need advice on more than just your home loan. Our FinChoice financial planning team can help you with simple and transparent advice for all of life's stages.
Make better choices with your finances
We believe that great financial advice should be available to all Australians not just the wealthy or those near retirement. So, our FinChoice team are here for you whether you have just started your career or are already on your financial journey.
Our first step will be discussing the answer to: what do you want out of your money? Our FinChoice team in Northern Suburbs will build an effective financial plan, and then keep you on track to help you achieve real results.
Working with you to achieve the life you want to live
Being strategic with your finances is vital to planning for a life you want to live. Our team at FinChoice will help you get your money working harder from you - not matter what you earn.
FinChoice can help you with:
Creating an effective financial plan
Ensuring you and your family are protected financially
Helping you reach savings goals
Managing your cash flow and paying your debts
Ensuring you have a good retirement income
Building wealth through investment
Reviewing your superannuation performance
Working on your business' insurance & succession planning
and more!
We also offer a transparent pricing menu, meaning there are no hidden fees that you need to watch out for. Find out how FinChoice advisers get paid.
Mortgage Choice will cover the cost of your first appointment
Time and time again, we have seen the difference good quality financial advice has made to the lives of our customers. We will cover the cost of the first appointment with our FinChoice adviser, so you can find out more about the process and how it can help you live a financially healthy life.
Book your free FinChoice appointment by calling our team at Mortgage Choice in Northern Suburbs today on 0413 010 338 or click on the Book an appointment button.
Our team in the Northern Suburbs service the areas of Duncraig, Greenwood, Hillarys, Kingsley, Joodalup, Kinross, Quinns Rocks, Carramar, Nowergup, Carabooda, Eglinton, Yanchep, Butler, Two Rocks, Alkimos, Girrawheen, Wanneroo, Gnangara, Mariginiup & surrounds.