Your award winning Mortgage Choice - Finance and Property Group team can help you no matter where in the world you live!
Looking to take the stress out of financing your dream?
Speak to one of our highly experienced Finance and Property Group brokers today!
With over 35 lenders on our panel, we can assist with all your home, investment, business and asset finance needs.
Our service is no cost to you!
Hornsby
5.0 (126+ total reviews)
Aggregated from:






Call Us
Office - 02 9476 8200

Fax - 02 9476 8200
Open Hours
Monday - Friday: 9:00am - 5:00pm
After hours by appointment
Address
Suite 6A, 6-18 Bridge Road
HORNSBY,

NSW

2077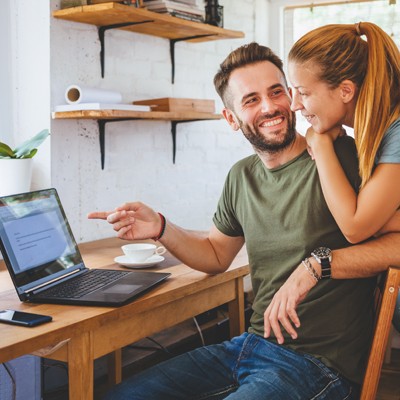 Latest home loan interest rates
Introducing the Mortgage Choice - Finance and Property Group team, your local Mortgage Brokers specialising in home loans and financial services.
Nathan, Ryan, Mark and Russell have over 40 years of experience in the Mortgage Broker business between them. They have organised loans for hundreds of satisfied home buyers and investors on the Northern Beaches and the Upper North Shore. If you'd like to see us in person we have offices in Hornsby and Dee Why.
Why choose Mortgage Choice Hornsby & the Northern Beaches? Our team specialises in all forms of lending including:
Business equipment or Asset Finance
All insurances: home, contents, car etc.
Industry Professionals with your Interests at Heart
Structuring loans correctly is crucial in any property transaction, no matter if you are an experienced investor or first home buyer. To get the best result, you need to be sure that the information and guidance you receive is independent and that your interests are always the highest priority.
Mortgage Choice is not owned by a bank, we assess loans from over 35 lenders to find the most suited loans - and our services is no cost you!
Our experience, our resources, our energy, all dedicated to providing the outcome you need to achieve the property goals you desire.

Our Customer for Life Philosophy
Our experience and processes ensure we find you the right loan, but it's our Customer for Life approach to service that really makes the experience special. It's what sees us enjoy repeat business and client referrals to family and friends. It's why we have strong referral partners in local Property Buyers, Solicitors and Accountants.
When you work with us, from the very first conversation, that's the level of service and professionalism you can expect. We'll submit the application, chase the lender when needed and ensure a speedy settlement. Then we're just a call away should a question arise and not just about your existing loan.
Call the Finance and Property Group team on 9476 8200 today, we look forward to working with you.
The right home loan for your needs
Our mission is to find the right home loan for your individual needs and to always have your best interests at heart. Plain and simple. Which is why we have such a wide range of lenders to choose from. We can search through hundreds of products to find something tailored to your situation. ~
Client reviews
Highly reccomend We have been using Ryan Ewart for over 12 years and can't reccomend him enough. The whole team at Mortgage Choice make the process seamless and easy to follow. Thank you Mortgage Choice
Myself my partner went to see Mark at Mortgage Choice Hornsby and we were really impressed by his knowledge and customer service. He was able to answer our questions in a clear way and made sure we understood our current position and what steps we need to take moving forward. I would recommend Mark to anyone who needs a mortgage broker and I look forward to working with him into the future.
As first home buyers with a lot of stupid questions, we were very lucky to have the support of Mark and the team Mark was incredibly helpful and patient with us throughout the whole process, from just looking, through pre-approval and all the way to actually securing a loan at a very competitive rate
We are very grateful for the support and would definitely recommend their services
Mark Bambagiotti and his team at Mortgage Choice were fantastic to work with. Mark took the time to get pre approval and the best deal on our mortgage. We felt we were in very good hands and supported by a team of professionals.
We have had a long relationship with mortgage choice. More recently Russell Quinlan and the team managed and facilitated refinancing of our loans. We were coming off a low fixed rate to the variable rate thx Phillip Lowe but Russell managed to get the best deal available such that we didnt have to endure too much pain with the new rates. The analysis was detailed and a number of options were provided Many thanks Russell, kristen and Jake - can highly recommend this mortgage choice team
I have had a great experience with Russell Quinlan from Mortgage Choice Hornsby. I was looking to invest in a second property and also wanted to see if I could get a better interest rate than what I was on.
Russel was very approachable, knowledgeable, and sincerely wanted to get the best results for what I was looking for. When my circumstances changed halfway through an application, Russell quickly... read more
Russell and Kristin have been amazing from the initial contact, the team ensured we received exactly what we were after. Russell's communication, advice and help throughout the whole process was perfect, I highly recommend Russell and the whole team
Very impressed with our recent interest rate discount that was organised by Mark Bambagiotti and negotiated with our bank by Kasey Moses. Thank you so much - the result was beyond what we expected so prompt - within a day of our request.
I have had a 5 star experience at Mortgage Choice, Mark Bambagiotti and Kristin McLeish have been amazing and really looked after me. I visited my own bank for a loan and was not happy with the amount I could borrow and Mortgage Choice were able to find me a bank that would lend me above this and now I have found my perfect home - just waiting for settlement thank you Mark and team
Nathan and the team are fantastic and deliver fast expert results. Very happy to recommend them - thank you
First home buyer's guide
Purchasing your first property can be an overwhelming process and there may be steps you are unsure or unaware aware of. This guide will walk you through all of the steps involved in the buying process.