Property Outlook - what's in store for property?
Property values nationally are enjoying record growth, and the star performer is regional markets. But some are performing better than others.
Buying a home has certainly stood the test of time as one of the best decisions we can make. Figures from the Real Estate Institute1 confirm Australian housing prices have soared 500% over the past 25 years.
Values continue to climb driven by super-low interest rates and strong buyer demand. CoreLogic data2 shows that as of April 2021, the combined value of the Australian housing market climbed to $8.1 trillion, with the CoreLogic Home Value Index 7.6% above its previous high of October 2017. 
However, the big news story of the past 12 months has been skyrocketing values across regional Australia. 
Regional values grow at twice the pace of big cities
Country values have far outpaced capital city markets, rising 13.0% over the last 12 months, compared with a 6.4% gain across state capitals.
As a guide to the strength of country markets, at the start of 2020, the median home value across the nation's regions was $380,657.3 By May 2021 that figure had jumped to $457,938.4
Lifestyle and affordability drive demand
CoreLogic's research director, Tim Lawless, says the faster pace of growth of regional values reflects stronger demand for regional areas during the pandemic.5
He adds, "This can partly be explained by the new popularity of remote and flexible working arrangements, but also increased demand for lifestyle oriented properties and holiday homes. No doubt Affordability is another drawcard for regional markets. As lawless notes, "In April 2021 there was a $247,400 difference between the median value of capital city dwellings and regional dwellings."
The top performer gains 22%6
In a country as big as Australia, it's no surprise that market conditions vary across regional locations. 
According to CoreLogic, the Richmond-Tweed area of NSW has notched up the biggest regional gains nationally. Houses in the region have risen a massive 22% over the last year. Unit prices are up 16%.7 
Tim Lawless explains the gains saying, "This region includes high profile beachside destinations such as Byron Bay, Suffolk Park and Lennox Heads as well as popular hinterland villages such a Bangalow. The median house value across the Byron council area is now $1.4 million, which is higher than Greater Sydney's median of $1.147 million."8
The Richmond-Tweed area isn't the only regional market experiencing rapid price growth. As Table 1 shows regional markets more broadly have notched up impressive gains.
Table 1 Regional value growth – 12 months to 1 May 2021

Regional NSW

Regional VIC

Regional QLD

Regional SA

Regional WA

Regional TAS

Regional NT

15.6%

11.3%

12.6%

13.2%

-0.6%

16.6%

4.9%

Source: CoreLogic Hedonic Home Value Index May 2021
While regional WA hasn't seen values soar on the whole (yet!), some areas are over-achieving as a result of a burgeoning resource sector. 
The Real Estate Institute of WA9 reports Port Hedland saw house values leap 9.4% in the March 2021 quarter, with Esperance and Kalgoorlie-Boulder also recording impressive gains.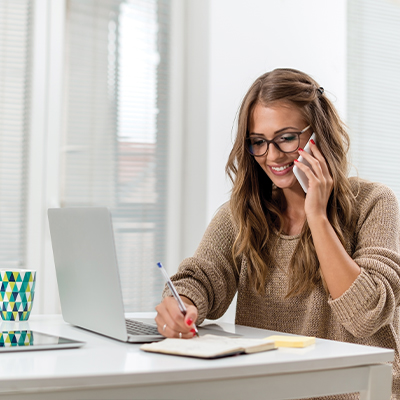 Find out in minutes how much you can borrow and the costs involved with our free home loan quote!
Calculate now
Buy in the bush?
If you're thinking of buying in the bush, it makes sense to look for a region with healthy growth prospects. The latest 'PRD Stand Out Regions' report10 identifies the top 10 regional locations for affordability and sustainable future growth as shown in Table 2.
Table 2 Top 10 affordable regions 2021

Queensland

New South Wales 

Victoria

Tasmania

Whitsundays 

Mackay 

Toowoomba 

Port Stephens 

Greater Hume region 

Federation region 

Greater Bendigo 

Greater Geelong 

Warrnambool 

Source: PRD Stand Out Regions Report11
What's to follow?
Looking forward, Tim Lawless is expecting housing values to rise throughout 2021 and into 2022 though at a gradually slower pace. He adds, "Regional housing markets remain well-placed to record higher than average levels of demand, especially those markets located close enough to capital cities to provide a commuting option, and lifestyle markets popular with sea and tree changers."
To share in the long term growth of Australia's property market – be it in the city or the bush, talk to your Mortgage Choice broker for the home loan that can make it happen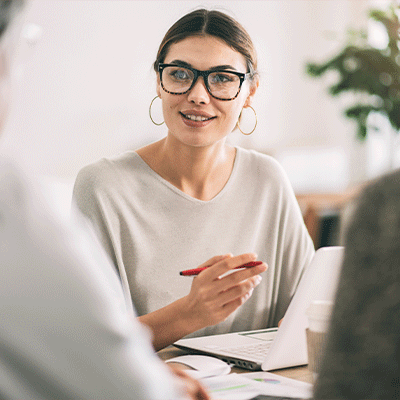 1 https://reia.asn.au/wp-content/uploads/2021/03/Media-Release-31-March-2021-Australian-housing-prices-soar-by-500-over-past-25-years.pdf
2 https://www.corelogic.com.au/news/corelogic-economic-review-april-quarter-data-highlights-extraordinary-growth-and-activity
3 CoreLogic Hedonic Home Value Index 2 January 2020
4 CoreLogic Hedonic Home Value Index 3 May 2021
5 https://www.corelogic.com.au/news/regional-housing-market-doubles-capital-city-value-growth
6 https://www.corelogic.com.au/news/regional-housing-market-doubles-capital-city-value-growth
7 https://www.corelogic.com.au/news/regional-housing-market-doubles-capital-city-value-growth
8 https://www.corelogic.com.au/news/regional-housing-market-doubles-capital-city-value-growth
9 https://reiwa.com.au/about-us/news/seven-regional-centres-record-price-growth-in-march-quarter/
10 https://www.prd.com.au/research-hub/article/top-10-affordable-regional-areas-2021/
11 https://www.prd.com.au/research-hub/article/top-10-affordable-regional-areas-2021/
Join our newsletter to stay connected