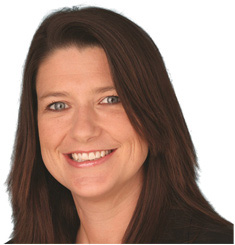 Nicole Stapleton
Nicole Stapleton has over fifteen years financial experience gained in both Australia and the United Kingdom. She is a Chartered Accountant with an Economics Degree from the University of Sydney and also holds a Certificate IV in Mortgage Broking and is a member of the key regulatory body for Mortgage Brokers in Australia, the Mortgage and Finance Association of Australia (MFAA).
Nicole was inspired to join the Mortgage Broking industry after receiving outstanding customer service from a mortgage broker when she refinanced her own home loan.
"A great broker made the whole process so much easier and saved me money and time. I was astonished that I did not have to pay a thing. I only wish that when I bought my first property at the age of 24, I had used a Mortgage Broker" said Nicole.
Nicole recollects a daunting experience dealing directly with the banks and trying to understand all the different products available. "There are so many other factors besides just the interest rate to take into account such as application fees, monthly and annual charges, redraw charges, switching, rate lock and exit fees. Not to mention great customer service."
And why did Nicole choose Mortgage Choice?
"Mortgage Choice are passionate about their customers and I get paid the same commission regardless of which lender is chosen. At Mortgage Choice, we are in contact with the lenders constantly and are kept fully updated on the latest lender offers. Our fabulous software helps us to sort through the hundreds of products to find the most suitable loan for a client's needs. The best part though is helping people at one of the most exciting times of their lives, buying a home".
So let Nicole help you, simply call 9427 5829, 0404 421 695 or email nicole.stapleton@mortgagechoice.com.au.
Thank you for your time.