Construction Loans
Building your dream home | Mortgage Choice in Mitcham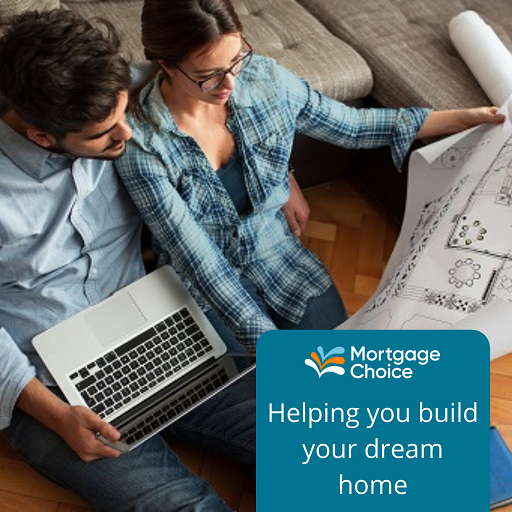 Building a brand-new home, or making major renovations on an existing home are exciting projects to undertake as homeowners. If you're planning to build or give your existing property a major face lift, it may be worth considering a construction loan.
Before you start building your home, your local Mitcham Mortgage Choice broker can help you with expert advice throughout the whole process.
Building your own home is both exciting and a little overwhelming. But the rewards are outstanding. At Mortgage Choice in Mitcham, we pride ourselves on being your local construction home loan experts. We get to know your personal situation and then we work with over 20 lenders, including the big four banks, to find the loan for you. We'll manage your home loan from application to post-settlement, all at no cost to you.
As your local Mitcham home loan expert, you can depend on us to work hard to find you the best deal. Our friendly team to help make your dreams come true.
What are construction loans?
Construction loans, also known as owner builder loans, are different from regular home loans, due to building works requiring ongoing payments as the construction progresses. In the case of a traditional home loan, the totality of funds will be made available in a single lump sum, while a construction loan lets borrowers draw on the loan balance when payments need to be made to the builder. These payments are made at key stages of the building process, and are known as progress payments.
While work is still in progress, you will only be asked to make interest repayments on money that has been drawn down. This means you will only be paying interest on money that has been used. Therefore, repayments will be smaller at the start of your loan, and will increase gradually as your construction project approaches completion.
In general, construction home loans have a variable rate, with a maximum Loan to Value Ratio (LVR) of 95%. This varies depending on lenders, therefore it is something worth speaking to your mortgage broker about. Lenders also often set a maximum timeframe for the complete draw down of your loan, usually around 6 months. If you are not planning to start building right away, you may need to purchase the land on a separate land loan.
The construction home loan process
Application Boost your chances of approval by knowing what's required. Much like a traditional home loans, your lender will have a look at your income and savings, to judge your capacity of repayment. However, additional documents will be needed for a construction loan, such as a fixed price building contract, building plans approved by Council, a copy of your builders licence, etc.

Making progress payments Once your loan is approved, funds will be provided in a series of payments. These will be made at various milestones of the building process, outlined in your building contract. The six stages of construction are typically the preparation, followed by the slab (or base floor), frame, lock up, fit out and finally, completion.

Home is complete Before making the last progress payment to your builder, your lender will inspect the property and need a few last documents for a final valuation. Once the final payment is made, your loan will switch to the standard home loan or loan package that you have agreed upon.

It's time to move in! Celebrate with friends and family, and make a fresh start in your brand-new home!
Building your home guide
Building a brand new home or completing major renovations on an existing property are some of the most exciting projects we can undertake as homeowners. We've put together a guide to help you through your finance options.
Download the building your home guide here.
We're here to help!
So whether you're building your first home buyer, upgrading to your next home, or getting into property investment, the team of local Mitcham mortgage broker team can help you make the right move. We'll be here for you at every stage of the process.