Car loans & leasing
Finding the right car loan | Mortgage Choice in Happy Valley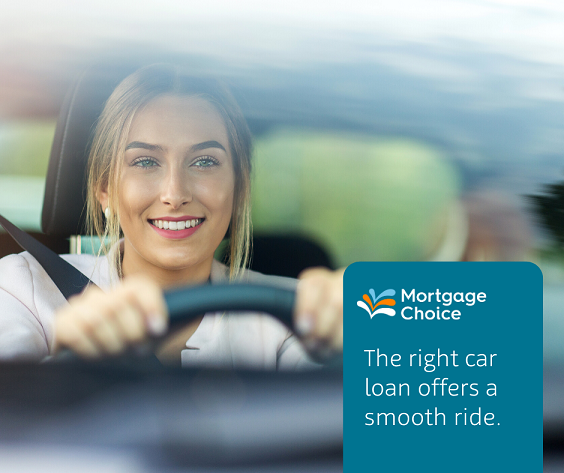 We understand there's nothing like the feeling of driving away in a car of your own - but many Australians end up in car loans with higher interest rates or unfair terms. Our team in Happy Valley will help you find a great car loan.
New car customers can often feel pressured to obtain finance for their purchase straight from the car dealer. This can be a costly mistake and can tarnish that new car feeling. Mortgage Choice in Mitcham & Happy Valley can do all the legwork to ensure you get a great deal on your car loan.
Over 20 lenders competing for your car loan
With a panel of over 20 different lenders, including some of Australia's largest banks as well as a range of specialised lenders, you can relax knowing that we'll find the right car loan for you.
At Mortgage Choice in Mitcham, we can provide finance options for both new car purchases through dealers and purchases via private sale. If you aren't sure what car you can afford, we'll help you obtain a car loan pre-approval. Having a clear number in mind will help you research, negotiate, and buy your next car with confidence!
Regardless of whether you're buying your first car, a new family car, or the sportscar of your dreams, our Mortgage Choice team in Happy Valley can help you find the finance for your next set of wheels!
We can help your business get vehicle finance
As small business owners ourselves, we understand what's important to businesses when it comes to vehicle finance. Whether you're looking to buy a single work vehicle or an entire fleet, we will get the right finance solution, that meets your business needs. We'll even do the leg work for you, allowing you to spend more time focusing on your business.
Don't want to negotiate with car dealers?
We can take away the pressure of finding and negotiating for your new car with our door-to-door car buying service.
We leverage the high-volume buying power of our entire Mortgage Choice network on your behalf to negotiate for the best price on your ideal car. We can even help with the trade-in of your old vehicle, and arrange delivery of your new car right to your door!
We'll find finance that fits your next vehicle
Our entire business is focused on finding the best financial outcome for you! Let us help you find the best car loan for your next work vehicle or dream car.
Contact Nicolle 0411 154 185 to arrange a no-obligation meeting and discuss your car loan options.
Helpful resources:
Our team service the Happy Valley & Mitcham area including Westbourne Park, Clovelly Park, Bellevue Heights, Blackwood, Belair, Torrens Park, Cherry Gardens, Aberfoyle Park, Meadows, Colonel Light Gardens and surrounds.