Home loans
Finding the right home loan | Mortgage Choice in Happy Valley

Whether you are buying your first home or upgrading, your local Mitcham and Happy Valley Mortgage Choice brokers can help you with expert advice throughout the whole process.
At Mortgage Choice in Mitcham and Happy Valley, we pride ourselves on being your local home loan experts. We take the time to understand your individual situation, and then compare hundreds of home loan options to help find one that's right for you.
We can offer solutions from a diverse range of lenders, including Australia's big banks and a selection of specialist lenders.
Different types of home loans
When shopping around for a home loan, you need to work out what type of home loan will suit your situation. There are a number of different types of home loans are available. The one that is right for your needs will depend on your circumstances but usually, most lenders offer several different types of home loans, including:
Variable rate home loans
Fixed rate loans
Line of credit loans
Construction loans, and
Bridging loans
Remember, the different types of home loans each have various features that appeal to different borrowers. The key is to have the type of home loan that is right for your circumstances, and this is where we can help.
Nicolle is committed to:
Understanding what you need from your home loan will help us to find you one that suits your budget, and supports your property goals. We'll sit down with you to figure out what's important to you, and then find a lender and home loan product to match.
Working out your borrowing power
In our first appointment, we will compare your income, debts and expenses to calculate how much you can borrow, what the lenders are likely to approve and how much you can borrow and how much you can comfortably afford to repay. Your long-term financial health is important to us, so we'll help make sure you feel secure in your numbers & budget. Do some quick sums first with our home loan calculators.
Doing all the research for you
Our team in Mitcham and Happy Valley can quickly and thoroughly compare hundreds of home loans from over 20 lenders - including the big four banks - to narrow down your choices to the ones that best suit you.
Supporting you through the process
Our Mortgage Choice team in Mitcham have a wealth of knowledge they're only too happy to share! We love helping our customers through the home loan process, feeling comfortable every step of the way through to settlement (and beyond).
Let us do all the legwork
Our service extends beyond just helping you select the right loan. Mortgage Choice in Mitcham & Happy Valley are here to assist you during every step of the home lending journey! This includes preparing the home loan application paperwork, and lodging an application with the chosen lender on your behalf. We understand the home lending market, and can help maximise your chances of being approved by your chosen lender.
We also help alleviate stress for you by managing the home lending process with the lender – right through to the settlement of your loan. We will also periodically re-evaluate your home loan to make sure it's still competitive and meets your financial needs.
We don't charge for our home loan service
Like other mortgage brokers, we don't charge you for our home loan service. That means you can enjoy our assistance with your home loan at no cost. But we are passionate about providing transparent service that results in the best outcome for you. That's why we have our paid the same philosophy at Mortgage Choice.
As Mortgage Choice brokers, we are paid the same rate of commission regardless of the home loan you choose from our wide choice of lenders. This ensures we're focused on the right outcome for you and not for us.
You might be interested in: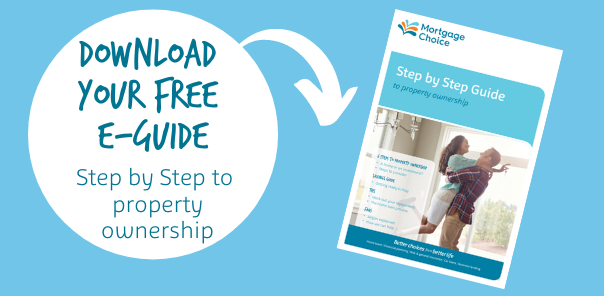 Or read some of our informative blogs:
We'll find finance that fits your home
Our entire business is focused on finding the best finance outcome for you! Let us help you find the best home loan for your first or next home. We have the knowledge and passion to help you achieve your financial goals.
Start your home loan journey today
Contact Nicolle 0411 154 185 to arrange a no-obligation meeting and discuss your home loan options.
Our team service the Happy Valley & Mitcham area including Westbourne Park, Clovelly Park, Bellevue Heights, Blackwood, Belair, Torrens Park, Cherry Gardens, Aberfoyle Park, Meadows, Colonel Light Gardens and surrounds.