Personal Loans
Personal loans | Mortgage Choice in Mitcham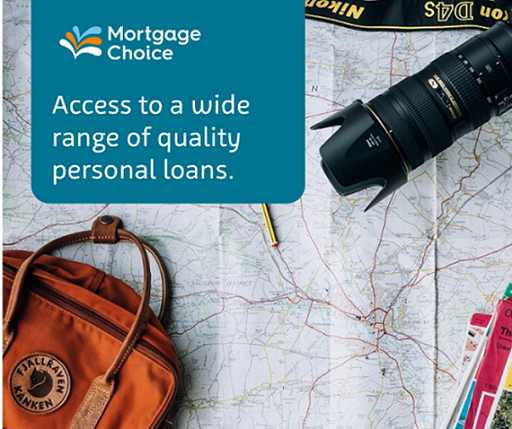 Mortgage Choice Mitcham understand that sometimes there are times in your life when you could use a bit of extra cash, like planning your dream wedding, going on the ultimate holiday, getting some much needed renovations or paying for kids private school.
What is a personal loan?
A personal loan is a short term finance product, usually for a loan period of 5-7 years. Often, personal loans have higher interest rates than home loans - mainly because a home loan is usually a much larger amount. But, personal loans can be a great alternative to credit cards which have sky-high interest rates and late fees.
Personal loans are very flexible and can be used for a number of different purposes - it's up to you! You could use it to further yours or your family's education, go on a holiday, finish renovation, buy a boat or caravan and much more.
Mortgage Choice Mitcham have a wide range of personal loans
It's important to understand the terms of a personal loan before you go ahead, and have a wide range of loans to choose from. Don't get caught up in the promises of personal loans you see advertised, as they often have a mountain of fine-print and nastry surprises later on.
Our Mortgage Broker Mitcham team have a wide range of personal loans available! We'll research which ones will suit your purchase and will work for your finances. Our Mortgage Broker team will even talk you through how to get it paid off as soon as possible. We can help you with a secured or unsecured personal loan at both a fixed and variable rate - we have so many options to suit you!
Using your personal loan for debt consolidation
Taking out a personal loan can be an effective strategy for consolidating your debt and getting it paid off ASAP. If you're juggling multiple debts - like your car loan or a credit card debt - or even just some outstanding balances, a personal loan could mean lower interest rates and simpler repayments.
As a personal loan is quick and easy to organise, you can simply use the personal loan amount to pay off your multiple debts. Then just manage one easy repayment each month - which will likely have a lower interest rate - due to it being a larger amount than your multiple smaller debts.
Get started with your local Mitcham team
If you just want to chat about your next steps or you're ready to get moving, Mortgage Choice in Mitcham are here to help! For us, it's all about helping you find the right personal loan for your next purchase.
Contact Nicolle 0411 154 185 to arrange a no-obligation meeting and discuss your home loan options.
Our team service the Happy Valley & Mitcham area including Westbourne Park, Clovelly Park, Bellevue Heights, Blackwood, Belair, Torrens Park, Cherry Gardens, Aberfoyle Park, Meadows, Colonel Light Gardens and surrounds.