Financial Planning
Quality financial planning services | Mortgage Choice in Happy Valley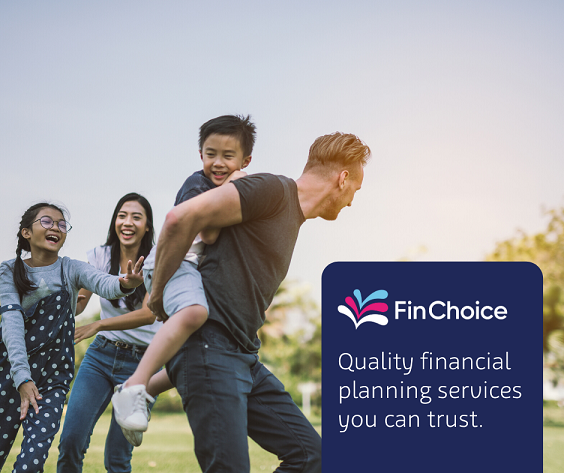 Mortgage Choice in Mitcham & Happy Valley believe all Australians should have access to financial advice they can trust. That's why we have partnered with Malcolm Simpson at FinChoice.
Financial Planning can help you achieve your long-term goals, such as buying a house, having a family, or retiring early. At Mortgage Choice in Mitcham & Happy Valley, we believe everyone has their own unique financial situation and a diverse set of life goals.
Our financial planning partners at FinChoice
Created specifically to help Mortgage Choice customers secure their financial future, FinChoice offers transparent and quality financial advice. They can help you with:
Budgeting & saving for your goals
Purchasing your first investment property
Growing and managing your investment portfolio
Evaluating your personal insurance needs
Assessing your current superannuation fund and position
Planning your retirement income
Estate planning
Business succession planning & insurance
Many Australians find it overwhelming to put together a financial plan - encompassing all their goals and desires - all on their own. That's where we come in!
We believe that excellent financial advice should be simple and presented in a way that is easy to understand. A good financial plan only works if everyone is on the same page and recognises the steps required for success.
Once a financial plan is in place, our FinChoice team will organise regular touchpoints to help ensure you're on track towards meeting your goals and your overall financial plan still suits your needs and objectives. When required, we will work with you to amend the financial plan to get you back on track.
Meet Malcolm Simpson from FinChoice
Malcolm's strengths are focused on helping people identify their goals, developing their personalised strategy and keeping everything on track. He enjoys guiding and coaching his clients, always being there for the big decisions, helping to protect their family and lifestyle and ultimately, make the most of their situation. Find out more about Malcolm and his team at FinChoice.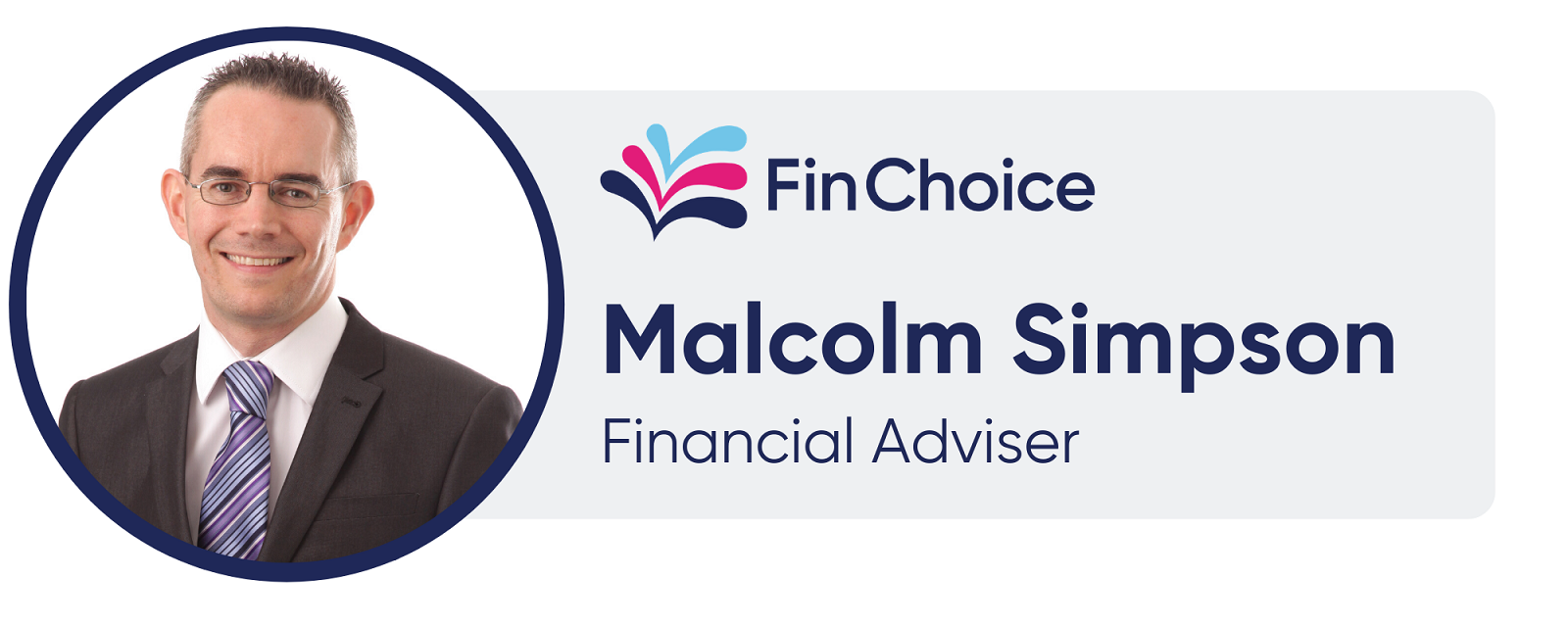 Help secure your financial future today
We believe in Financial Planning - so much so - we offer a complimentary first appointment with Malcolm. You can use it to understand more about how he can help you and the benefits of quality financial advice.
Call Nicolle 0411 154 185 today to book your complimentary first financial planning appointment with FinChoice.
Our team service the Happy Valley & Mitcham area including Westbourne Park, Clovelly Park, Bellevue Heights, Blackwood, Belair, Torrens Park, Cherry Gardens, Aberfoyle Park, Meadows, Colonel Light Gardens and surrounds.